Holi is a colorful Indian Festival, celebrated in all over India. Along with variety of colors people likes to enjoy variety of food as well. It's a time again for this colorful festival this year and we are ready to get drench in color, to have fun, enjoyment, laughter, get-together, family, friends and good food. Holi is one of the best festival in India and on this day, people forget the bad things of their life's and just lives this day at their fullest.
Someone has said that,
Holi ke din dil khil jaate hain
Rangon mein rang mil jaate hain
Gile shikawe bhul ke doston
Dushman bhi gale mil jaate hain
There are a host of traditional delicacies that are relished on Holi Festival for making the occasion even more enjoyable. Holi and delicious Indian food goes hand in hand and the pre & post Holi parties happens all over.  It again a big task to think that what to cook to impress family and friends. At this moment, a little planning helps to avoid lots of stress in last minute, so here you can have a collection of recipes related to Holi and also for parties. This is where holi recipes comes handy.
Are you Planning to host a grand Holi party? If yes, then have a look on these Holi Recipes to help you celebrate this festival to the hit. Is Holi completes without gujhiya and bhaang lassi? No, not for me. Celebrate this colorful festival with such and more recipes. Try these simple Holi Recipe with love and make place in the hearts of your loved ones. Hopefully you will enjoy these recipes and Holi as much as possible. Before moving over to other recipes we must say …
Holi Hai !!
Holi is one festival where everyone is hungry after every few minutes. So stack up the plates with these easy to make crisps and let the guests munch!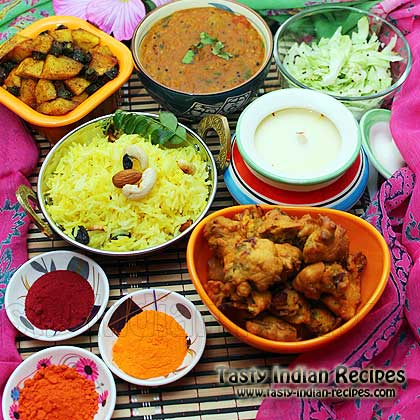 Holi Special Sweets
Gujiyas are sweet dumplings made of Maida and filled with a delightful khoya and dry fruits mixture. Deep fried in ghee and dipped in a sugary syrup. You can even bake Gujiyas, if you are calorie conscious. Just brush them with some oil before placing in the oven.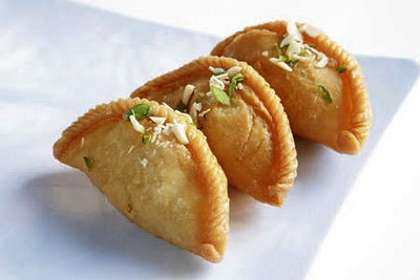 Sweet Kachori is a traditional Maharashtrian delicacy. A sweet dish that contains two unique and very delicious parts, the outer layer and the inner filling. The outer layer of kachori is made with plain and corn flour and the filling is simply delicious combo of khoya, milk, nutmeg and cardamom.
Rasmalai Recipe is simply made with the delicious cheese dumplings, flavored with milk, cream, saffron and rose petals.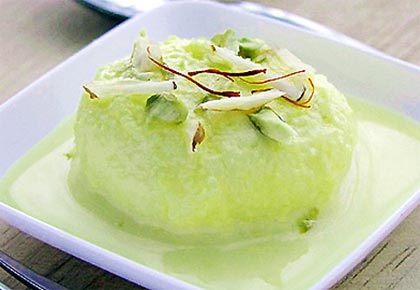 Mysore Pak is a lovely and popular sweet dish of India, traditionally made with the blends of bengal gram flour (besan), ghee and cardamoms.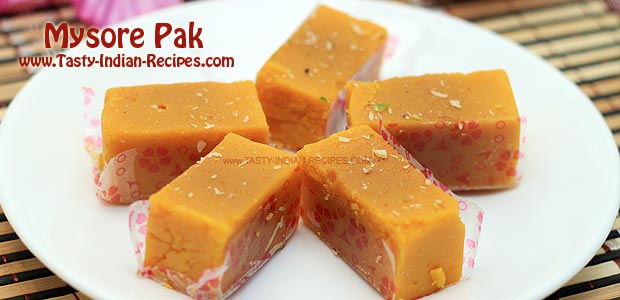 Malpua is a cute, mini pan cake made with the flour, semolina and milk and then flavored with the sugar and saffron. A unique, combined color of yellow and orange makes it more attractive while serving during the festivals.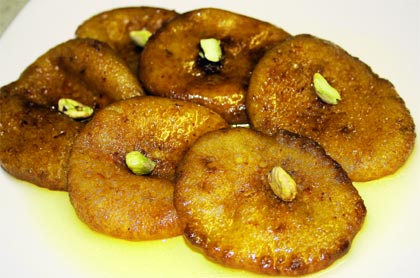 Instant Jalebi is a quick and easy way to make mouth melting jalebi at home. You just need to mix the flour, besan and sugar and get your homemade jalebi ready in 8-10 minutes.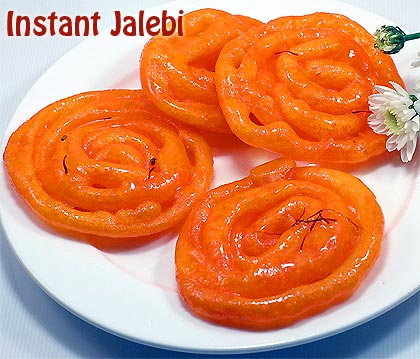 Badam Puri is a yummy, soft and crispy sweet delicacy, beautifully layered with a great taste of badam, milk, cardamom, ghee and sugar syrup.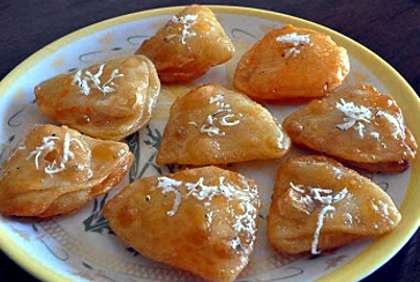 Dharwad Peda is a specialty of Dharwad region, situated at the border of Maharashtra and Karnataka. Dharwad Pedha are also famous by the name of "Kandi Pedha".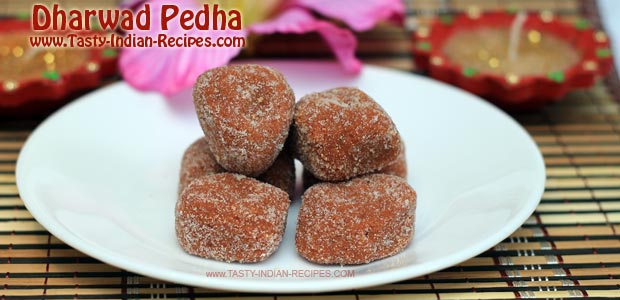 Rava Ladoo are the simple yet delicious semolina ladoo (balls), made specially to celebrate various Hindu Occasions.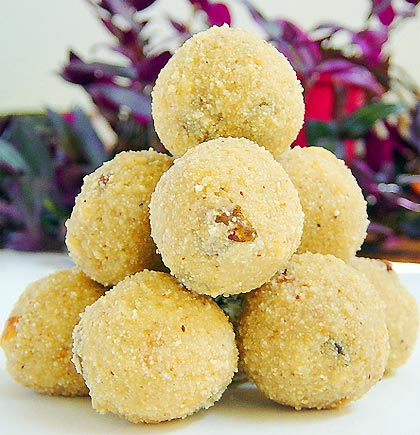 Coconut Burfi is a traditional Indian sweet dish made from dessicated coconut, milk and sugar.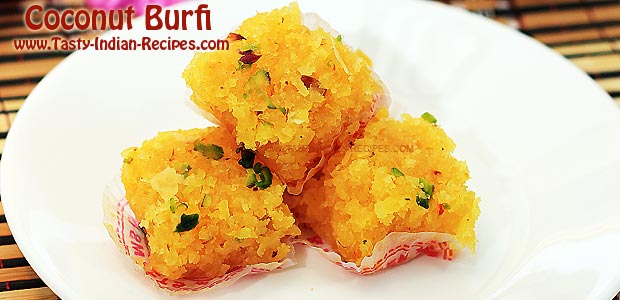 Kesar Peda is a milk-based famous Indian sweet dish. Milk brings a unique taste to the sweets and saffron (kesar) is an ultimate flavoring ingredient. It is ultimate sweet dish to celebrate Holi.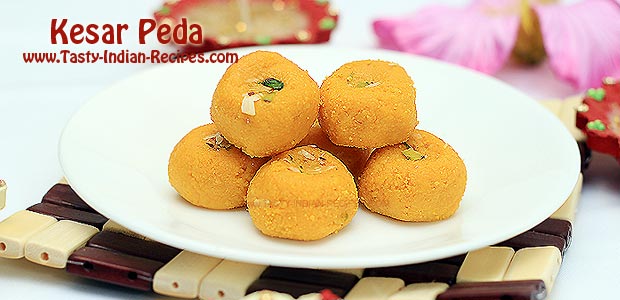 Boondi Ladoo is one of the most famous Indian sweet dish made with bengal gram flour, milk and ghee. These are the special Festival laddoo that brings sweetness to everyone's life.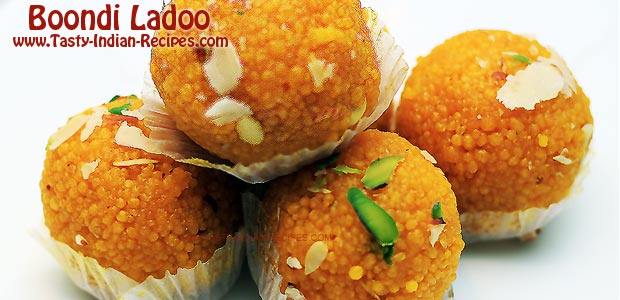 Chum Chum is the most delightful Bengali sweet dish made with Indian cottage cheese, maida, milk and sugar.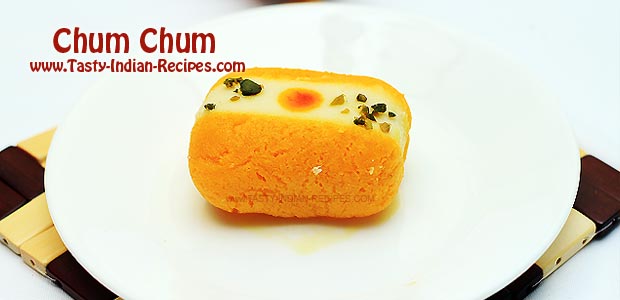 These delicious home-made gulab jamun are made from maida, sugar and milk. They are extremely tasty and perfect to serve to friends and family on this Holi.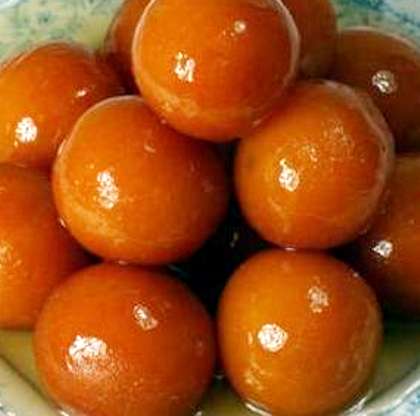 Karanji (Karchikai, Kajjikayalu) is the Maharashtrian style sweet dish, prepared with easily available dessert ingredients and the delicious filling got the brilliant taste of coconut, sugar and cardamom.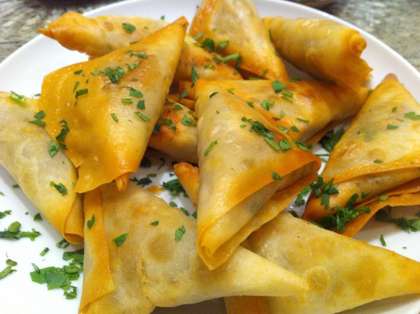 Rabdi is made by using the full fat milk, which is to be thickened with the sugar and then is to be flavored with the cardamom and dry fruits. It is one of the most versatile sweet Indian dish taken from the Punjabi desserts.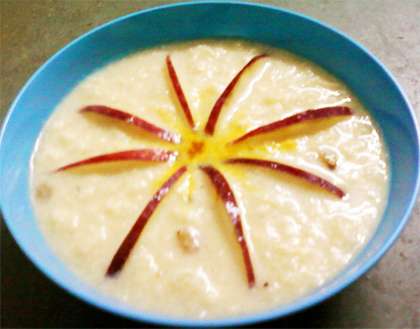 Dry Fruit Chikki is the special mixture of plenty of healthy dry fruits and nuts It is a famous delight or sweet to celebrate various Indian festivals.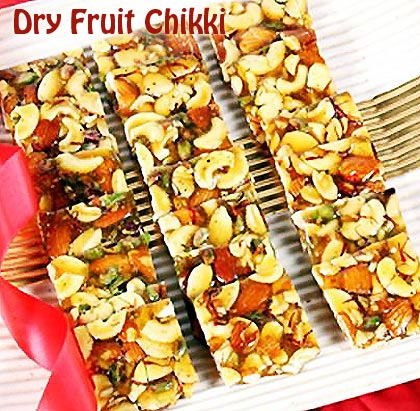 Halwa & Kheer
Sooji Halwa is the most popular Sweet Dish all over in India. Sooji, Suji and Rava are different names of Semolina. In South India, Sooji Halwa is generally called as Rava Kesari.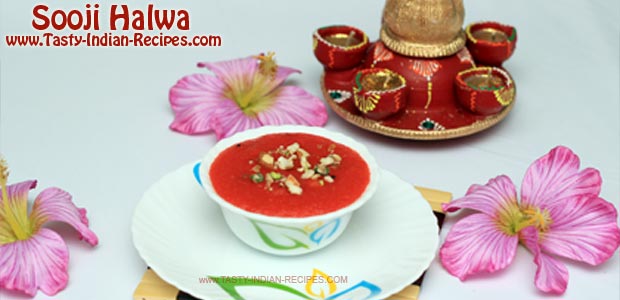 Boondi Halwa is a slightly twist and a variation of Boondi Ladoo, that is perfect for making during the festive occasion. Sweet Boondi Halwa is made with boondi, kesar, sugar and dry fruits.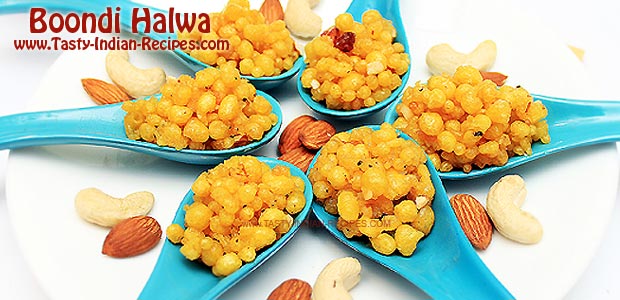 Coconut Custard Halwa is the yummy, sweet Indian dish made with lots of grated coconut, coconut milk, custard and vanilla.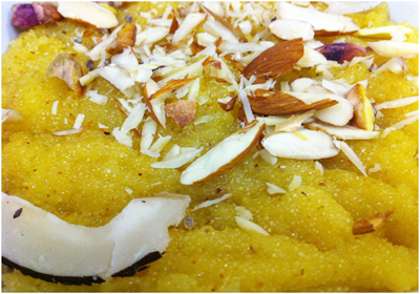 Singhade Ka Halwa is a great sweet delight made with fresh water caltrop i.e (hare singhade). This halwa is most often prepared during the fasting and festivals. It is commonly known as kuttu ka halwa recipe.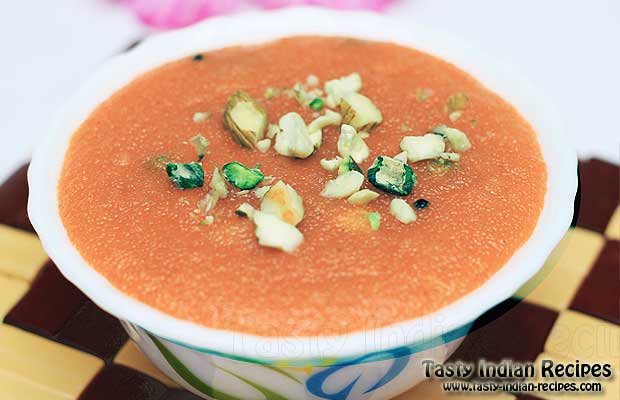 Moong dal halwa is the special delicacy of Rajasthani cuisine, simply made with yellow moong dal, milk and ghee.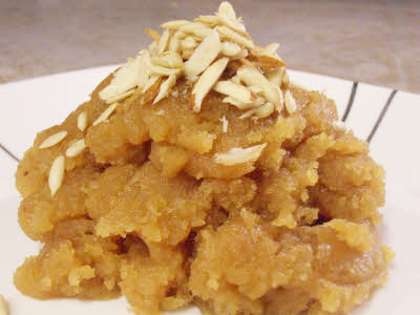 Gajjar Halwa is made with grated carrots, milk and lots of dry fruits. It is traditional style sweet dish of Punjabi Cuisine.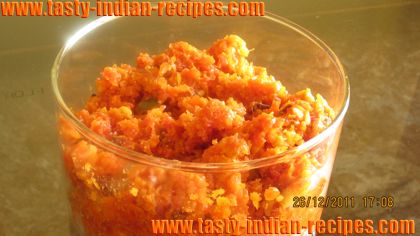 Sabudana Kheer is the sweet blend of soaked sago i.e sabudana with the condensed milk and dry fruits. It is one of the most healthy kheer recipe which is commonly served during the fasting.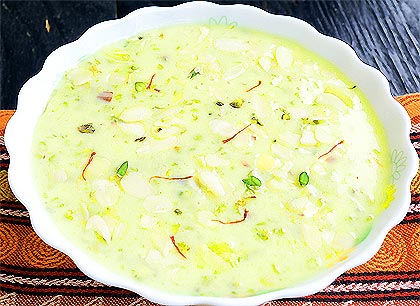 Atta halwa is the favorite Indian dessert, made with wheat flour, ghee and sugar. This halwa contains a good amount of  Vitamins A and iron and generally made to celebrate various Indian religious occasions.
Sweet Potato Kheer is a yummy Goan Festival Recipe, here sweet potatoes are truly blended with wonderful flavors of coconut, sabudhana, jaggery and cardamom.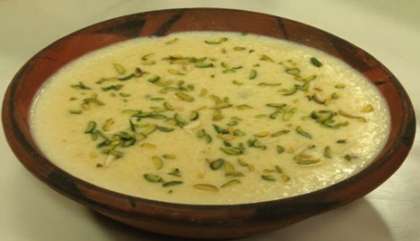 Vermicelli Kheer (Pudding) is the special, sweet delight made with seviya, milk, sugar and saffron. This pudding really makes the mouths watery when served in front of guests.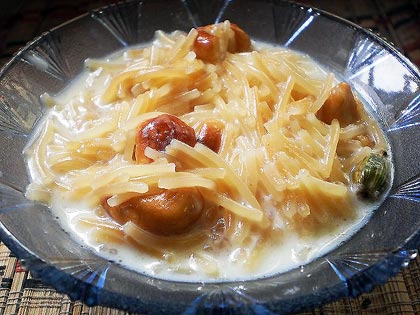 Parippu Payasam is a unique blend of coconut, jaggery, cashew nuts and green gram. It is one of the most famous festival dessert, specially made in various Indian special days.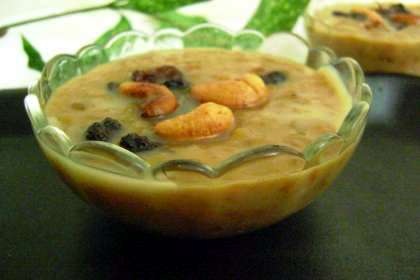 Rice Pudding is made with the combination of cooked rice, milk, sugar, cream and dry fruits. This is one of the most common dessert recipe, which is a delightful treat for almost every Indian family.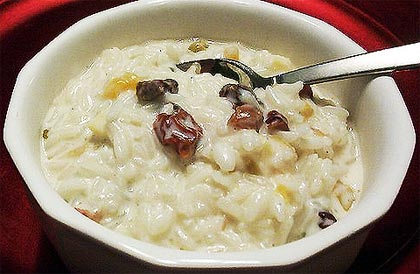 Holi Special Savouries ~ Namkeen
Aloo bhujia Recipe / Potato Sev is one of the crunchiest Indian Snack Dish, made with potatoes, besan and spices. A healthy, homemade Aloo Bhujia has a unique taste compare to all other Namkeens.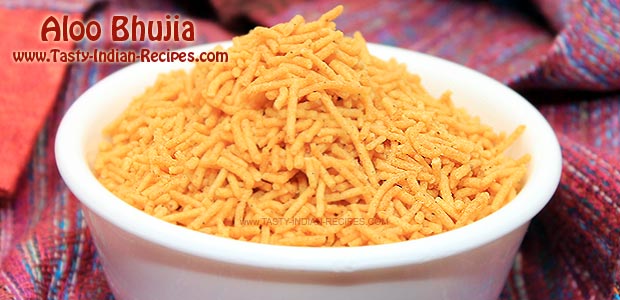 Poha Chivda or Aval Mixture is a delicious Indian snack dish made with Poha (rice flakes) and dry fruits and tempered with cumin and chillies.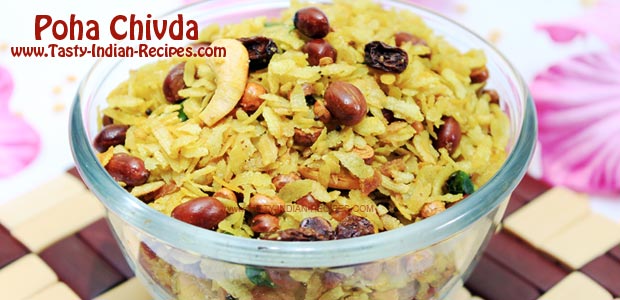 Mullu Murukku | Chakali| Magizhampoo is a crispy and crunchy namkeen dish, made with combination of Indian Lentils and Flour. It is one of the most tastiest Savory dish to serve on Holi.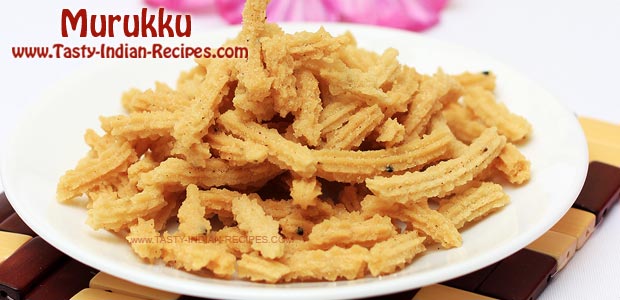 Masala Mathri is one of the famous Indian snack dish, here two types of flours are blended in dry fenugreek leaves and cooked with fresh Indian spices.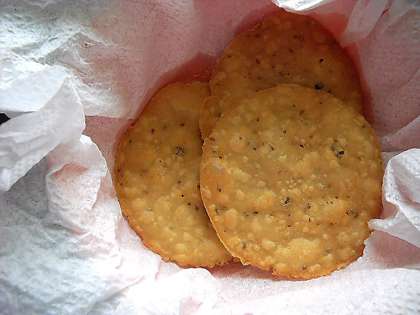 Moong Dal Chakli is a traditional style chakli recipe made in the combination of rice flour, wheat flour and yellow moong dal. This is the special chakli made in Gujarati style and can be stored for many days.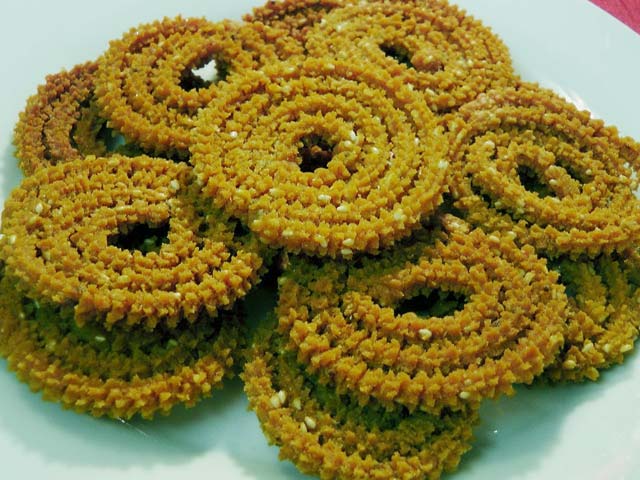 Appetizers ~ Snacks—-
Vegetable Kebabs Recipe is the yummy and spicy treat for the potato and veggie lovers. You can easily make this snack dish at home and enjoy with your friends and family on this Holi.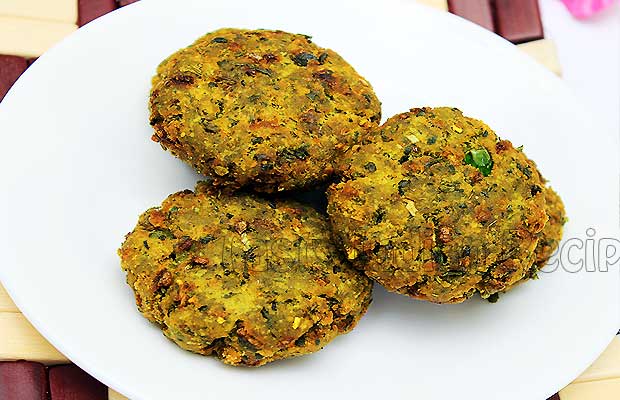 Bhaang pakore is the special delicacy of Indian and generally made on special Indian festival of Holi. The most important ingredient is Bhang (cannabis) seed powder, which is easily available in market.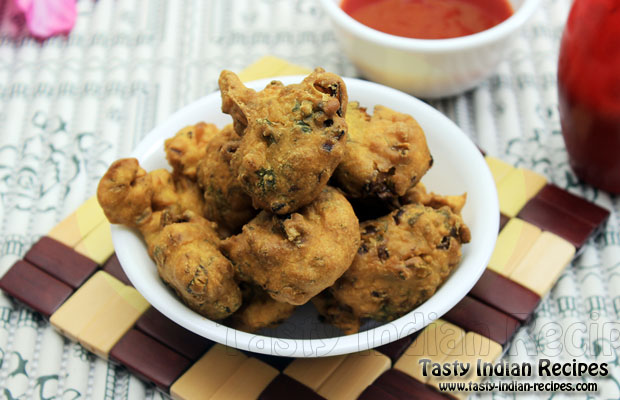 Aloo Bonda are made with the boiled potatoes, bengal gram flour and spices.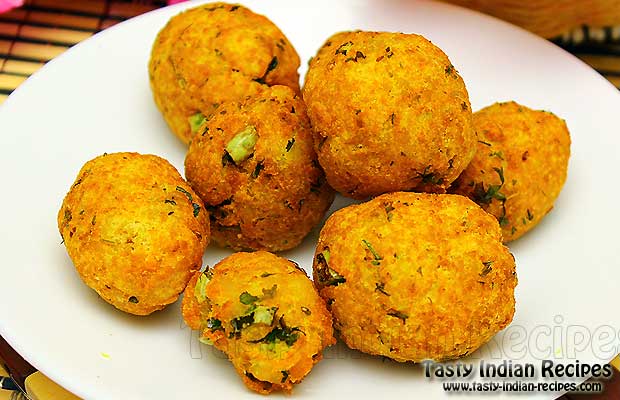 Rice Pakora Recipe is one of the most easiest and fast cooking recipe. The best thing about Rice Fitters / Rice Pakora is that they can be made from left over rice and they taste very crispy and tasty.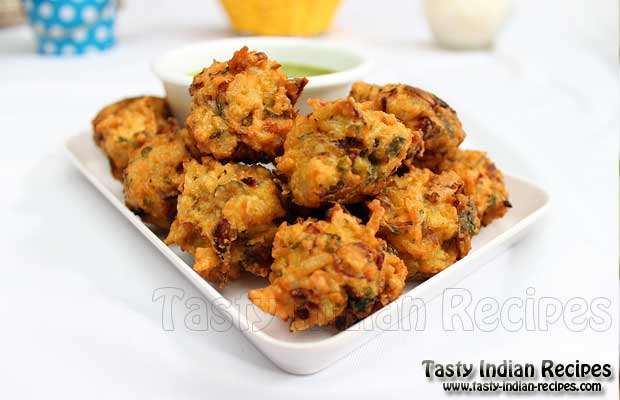 Ram Ladoo can be easily made by mixing the Bengal gram and Yellow moong dal. They are the special and wonderful ladoo's for serving at the snack time.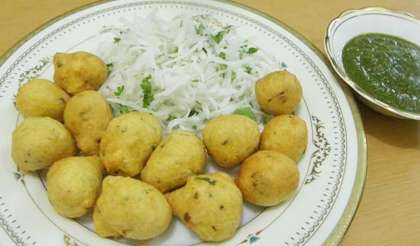 Indian cottage cheese is smeared with the spicy batter of spices and the deep fried to turn crispy and crunchy.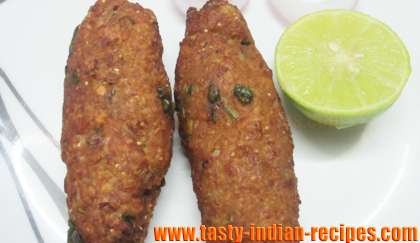 Sundal is the perfect festival dish, made with chickpeas and coconut and flavored with mustard and urad dal. It is one of the most famous Indian snack dish also known as Channa Sundal recipe.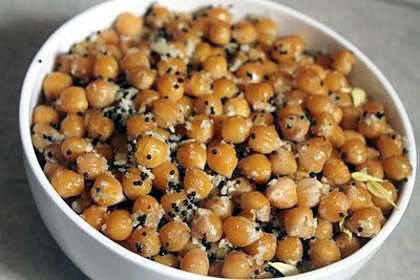 Handvo is the most famous Gujarati delicacy, traditional made with rice and combination of Indian lentils, and the best ingredient is grated white pumpkin, that brings a huge taste in this Festival Recipe.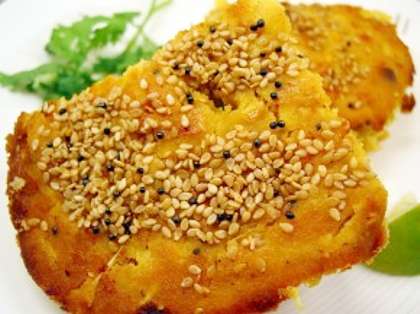 Chaats—-
Making Aloo Chaat Recipe is a delight of watching the baby potatoes, that how they turn into something very exciting, when tossed with Indian spicy masala.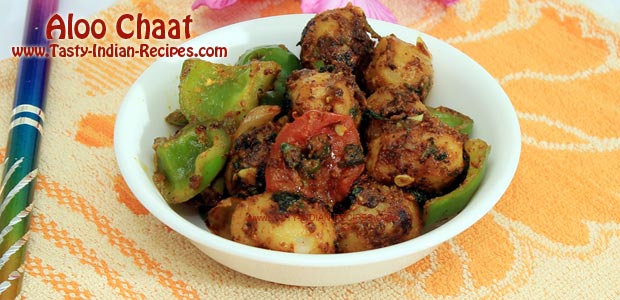 Matar Ki Chaat (Green Peas Chaat) is simply a delicious snack dish. Boiled green peas are tossed with onion, tomatoes, potatoes, chutney and papdi
Potato Dahiwada Recipe is the special curd preparation of boiled potatoes into the beaten curd mixture. Here wada are made from boiled potatoes and Indian spices, then mixed in the beaten curd (dahi / yogurt) and spiced up with some flavors.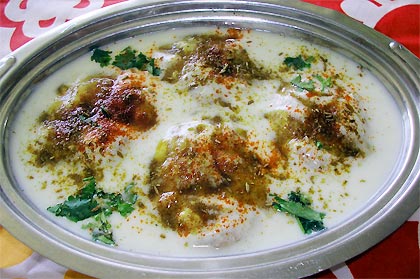 Bread with potato filling makes a mouthwatering snack. Bread Potato Rolls are crunchy from the outside, and soft and spicy from inside. Bread rolls with stuffed potatoes is always a tempting dish to serve in front of guests.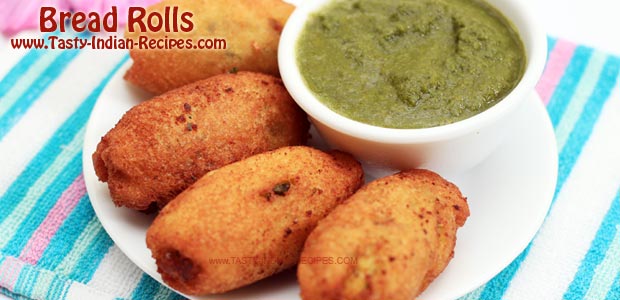 Pani Puri is my favorite evening chaat, and I think it's the most favorite Indian Chaat of every Indian out there. Pani Puri is also famously known as golgappa or puchkas.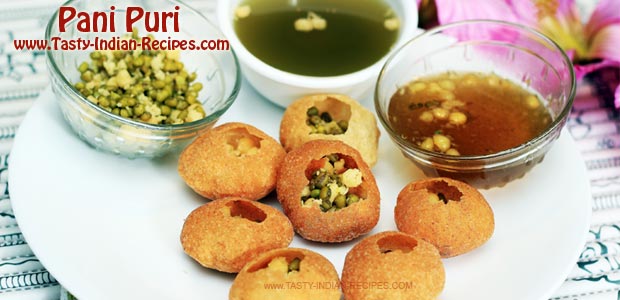 Dal Kachori Recipe is extremely delicious chaat or snack dish that can be easily made in the combination of your favorite dal. You just need to add some spices and here it go to rock and roll the homemade yummy dal kachori.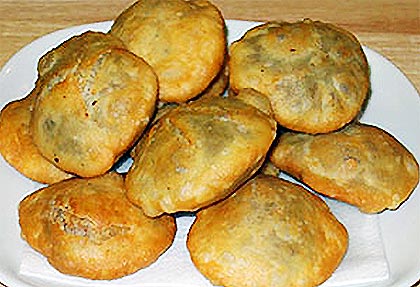 Bhel Puri is the famous Indian chaat or snack dish, made with puffed rice and the mixture of vegetables, sev and gol gappa. It is flavored with coriander and tamarind chutney and garnished with grapes, etc.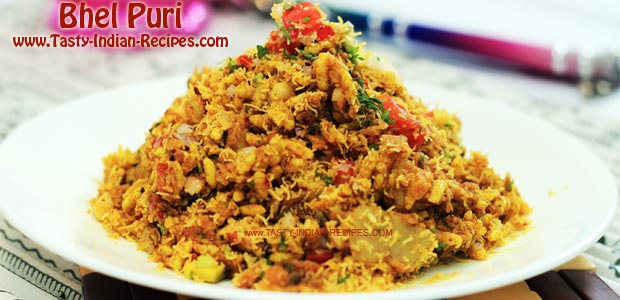 Ragda Patties is one of the most famous street chaat of Mumbai. Patties are made with potatoes and ragda are made from chickpeas. A delicious snack dish is loaded with several flavors and tastes great when served with green chutney, sweet chutney and nylon sev.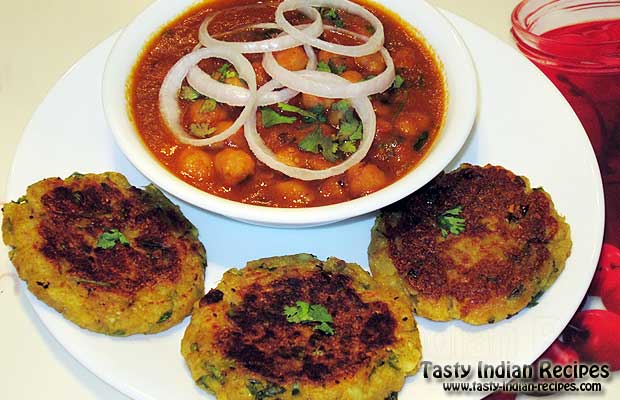 Papdi chaat (Batan Papdi) is a mouth melting chaat or snack dish, here bread buttons are topped with delicious mixture of onion and potatoes, then flavored with chutney and finally garnished with papdi and nylon sev.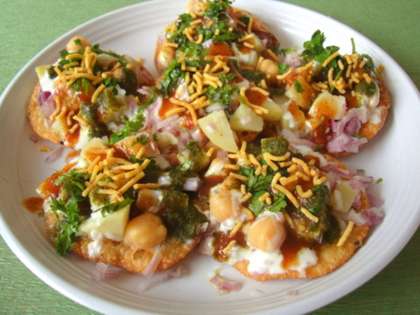 Beverages—–
Thandai is a milk based summer drink made with aromatic flavors of almonds, milk, sugar and spices. It is a flavorful Indian Drink, generally made on special Festivals, such as Holi.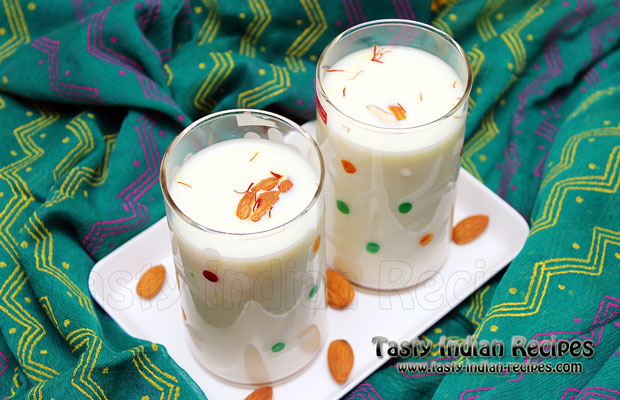 Bhaang is a popular intoxicating drink prepared during the festival of Holi. It is originally made with cannabis leaves, but this recipe makes use of whole spices, poppy seeds, water melon seeds and rose petals.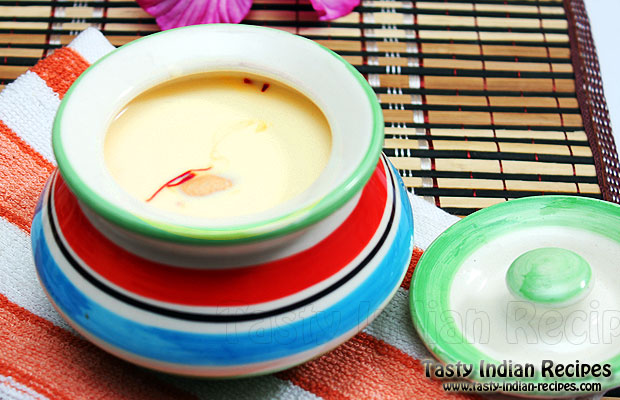 Angoor Sharbat is a chilling grape drink, contains the unique flavors of cinnamon, honey and cloves. This sharbat can be considered as a mocktail or juice, that refreshes your mind and body.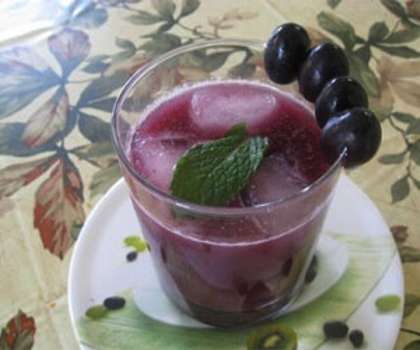 Gulab Sharbat is a beautiful blend of rose petals, lemon juice, sugar and cardamom seeds. In India, this drink is served on Holidays and during Festivals. It spreads a fragrant of true Indian Festivals.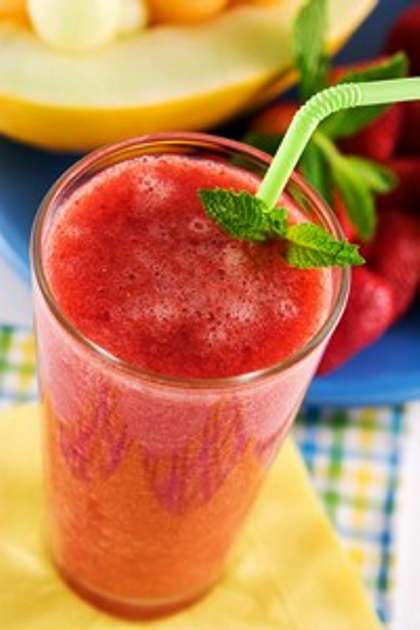 Chandan Ka Sharbat is a refreshing drink made with an extra-ordinary fragrant of sandalwood and its essence.
Kesar Badam Shake is a tempting shake recipe made with lots of almonds, saffron and milk.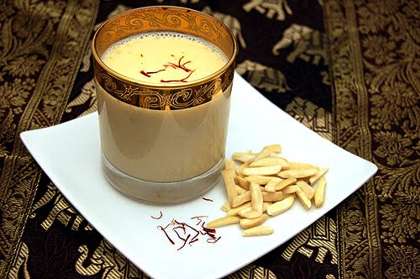 Main Course—–
Spicy Dal is a popular Indian dal dish, cooked in a combination of yellow moong dal and chana dal, flavored with ghee and whole spices.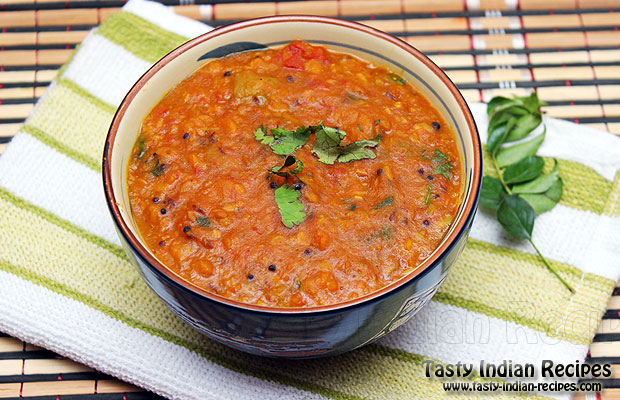 Shahi Paneer Korma is the most delicious Festival Recipe, cooked with Indian cottage cheese and all rich and flavorful dairy ingredients.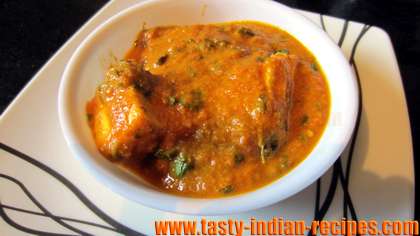 Coconut Rice is the delicious coconut and dry fruits flavored rice dish. A most famous South Indian delicacy can be easily made with good quality rice and carefully chosen chopped nuts.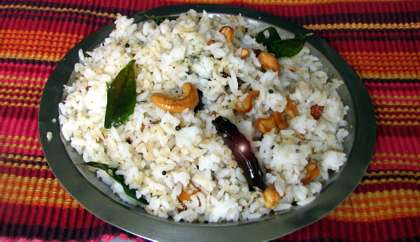 Kesar Pulao (Saffron Rice) is one of the best rice dish, simply tasty and razing, with a great taste of basmati rice and flavor of real saffron.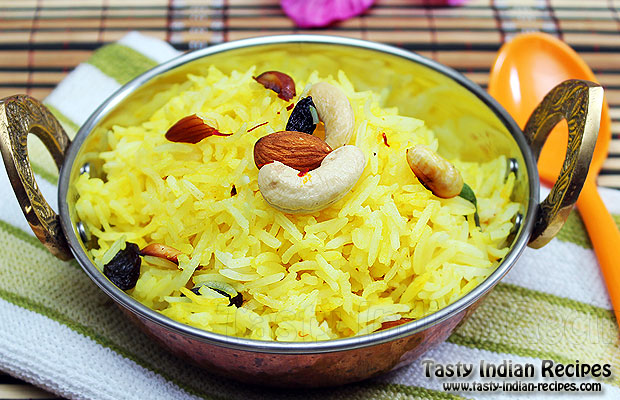 Punjabi Dum Aloo is the rich and spicy Amritsari recipe, truly flavored with awesome flavors of Punjab. Here baby potatoes are cooked in onion and tomato based gravy and flavored with Indian spices and kasuri methi.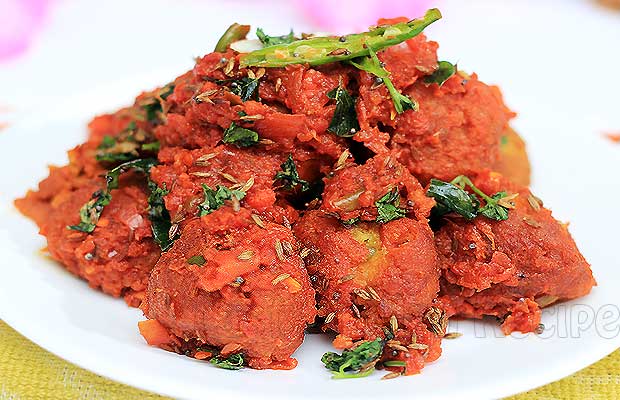 Stuffed Brinjals is one of the most easiest main course dish for making on this Holi Festival. You just need to stuff the brinjals in mild spices and stir fry them on low flame.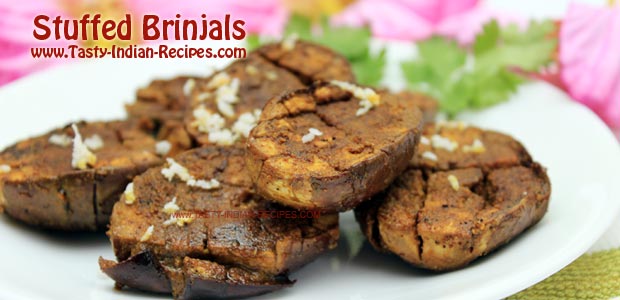 Crispy aloo bhindi is the dry (sukhi) sabzi recipe, which is very tasty side dish to serve with plain Indian roti. Aloo and Bhindi are simply fried and tossed with fresh Indian spices.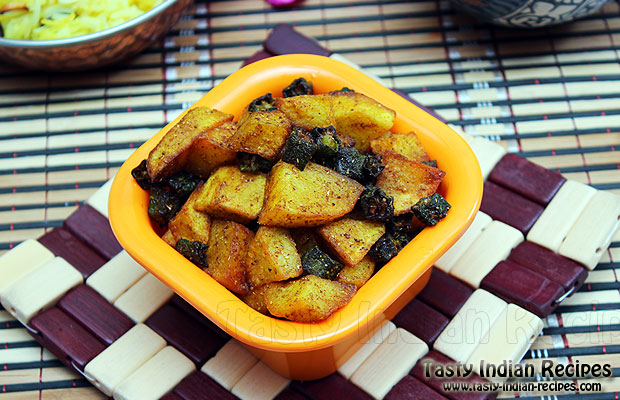 Baby Potato Fry Recipe is very fast and easy snack recipe made with small baby potatoes. It's a classic North Indian style stir-fried potatoes, cooked in few mild spices and can be served as a side dish with Indian flat bread.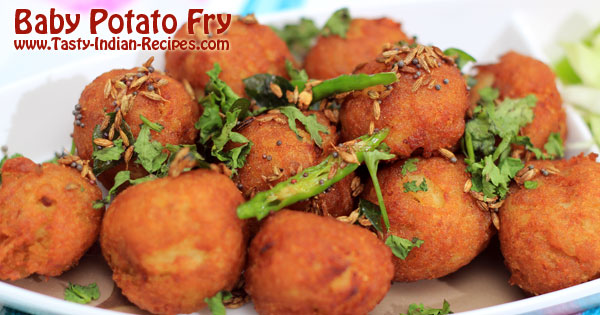 Vegetable kofta curry is the most amazing combination of several healthy vegetables. Kofta are extremely tasty in eating, and you can really feel a crunchy taste and flavor of each and every vegetable you are putting into it. Gravy is tremendously awesome and fragrant with fennel seeds and whole garam masala.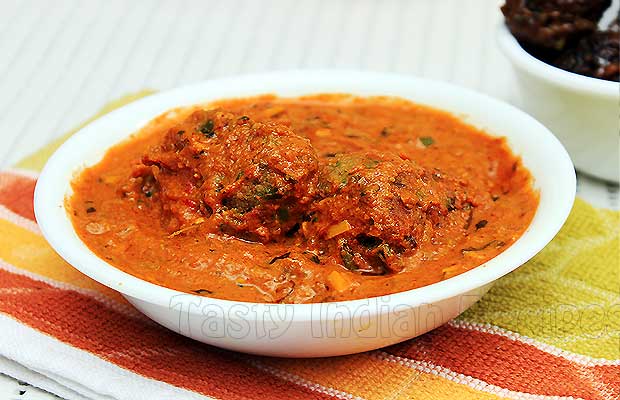 Vegetable Biryani recipe has wholesome flavors of several healthy vegetables. Basmati rice are layered with quickly made vegetables in a tomato based gravy. Add your favorite veggies and garnishing ingredients for making it more flavorful and colorful like Festival of Holi.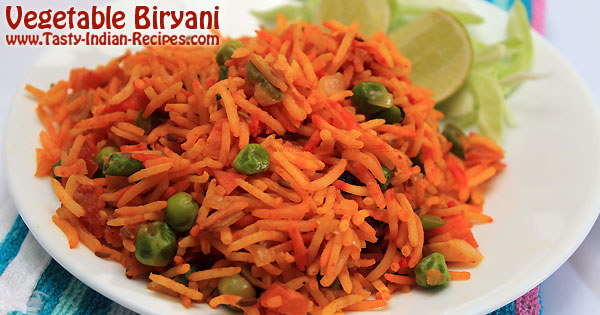 Kesar Rice are the sweet rice recipe incorporated with milk, saffron and many other such flavorful ingredients.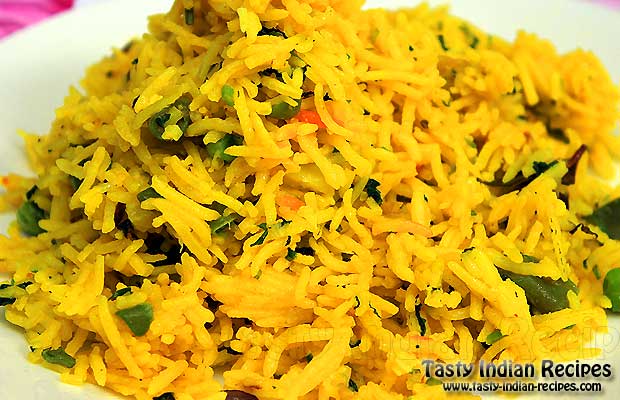 Masaledar Nariyal Lauki is the spicy and flavorful blend of bottle gourd / lauki (kaddu), coconut and tamarind. This is the famous Indian delicacy and is mostly cooked on holidays and festivals.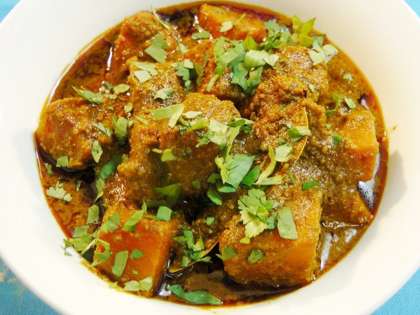 Undhiyo is the most famous Gujarati delicacy, cooked with potatoes, brinjals and some unique ingredients.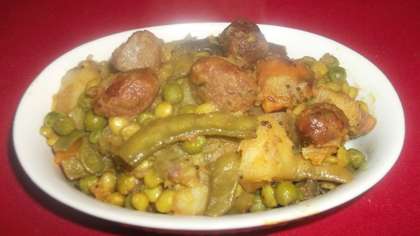 Lemon Rice are simple, quick and easy rice recipe filled with tangy flavor of lemon.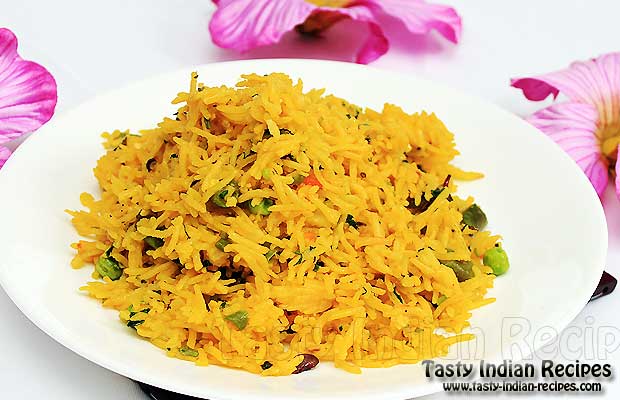 Related articles across the web