Chocolate brownie cake taste very good with coffee and is also liked allot by kids. Whenever I go to cafe coffee day, I often order this chocolate brownie cake with my coffee.  Its sweet flavor compliment strong flavor of my coffee and gives me wonderful feeling like I am sitting on Malibu beach.
Chocolate brownie cake recipe is very easy recipe and it can be made in less then 30 minutes. You can also experiment with topping it out with dry fruit or melted chocolate. You can also put this in sizzling plate and add vanilla ice-cream on top to make it sizzling brownie. Lets start making Chocolate brownie cake.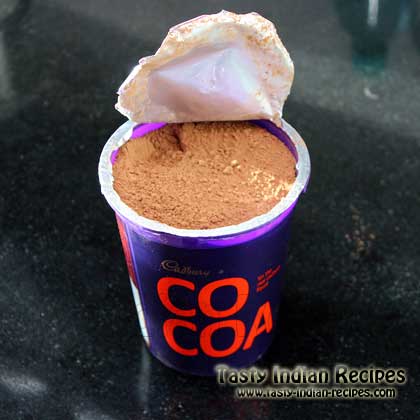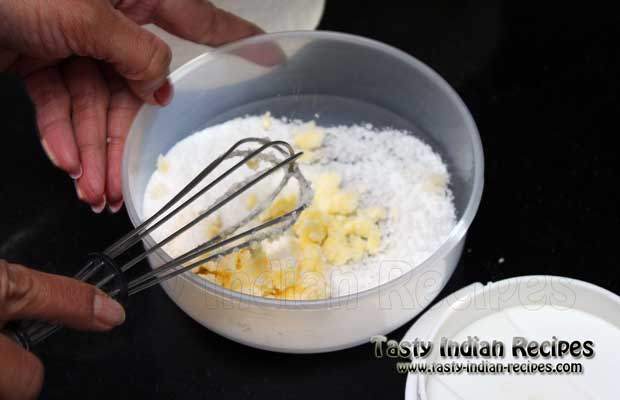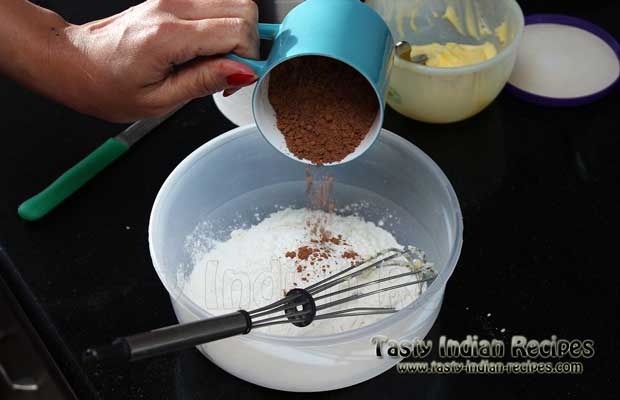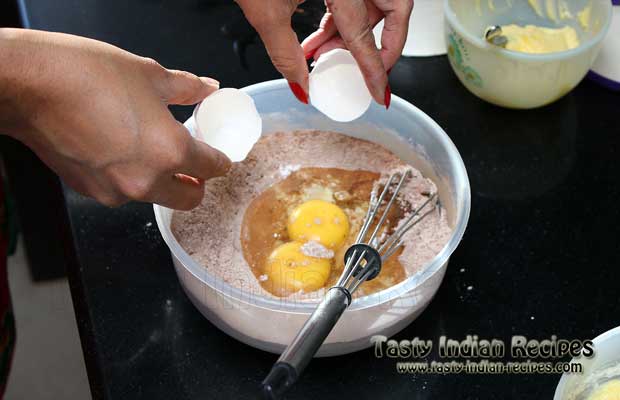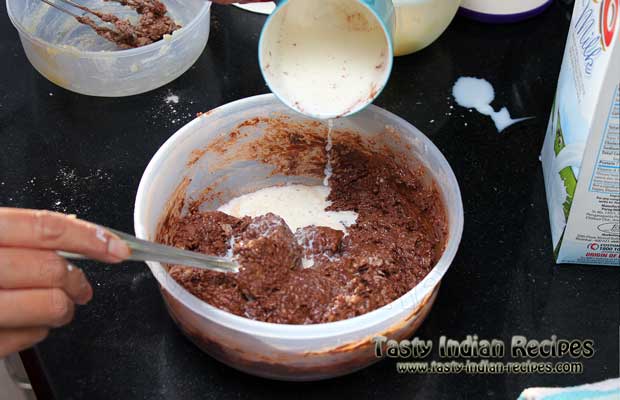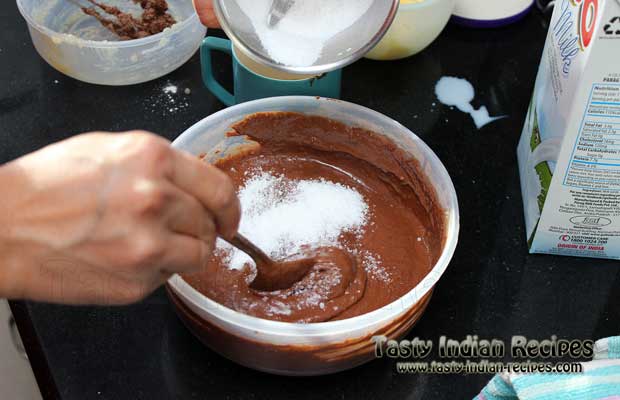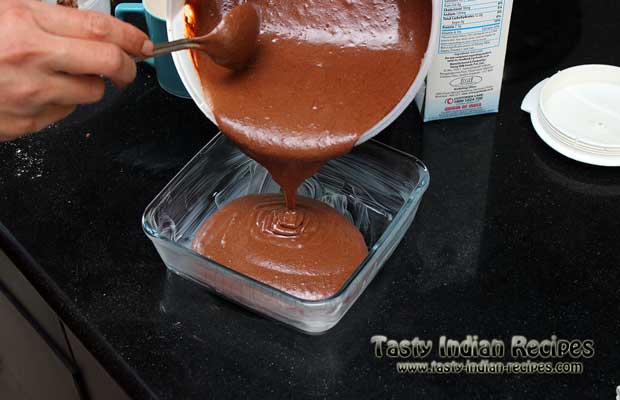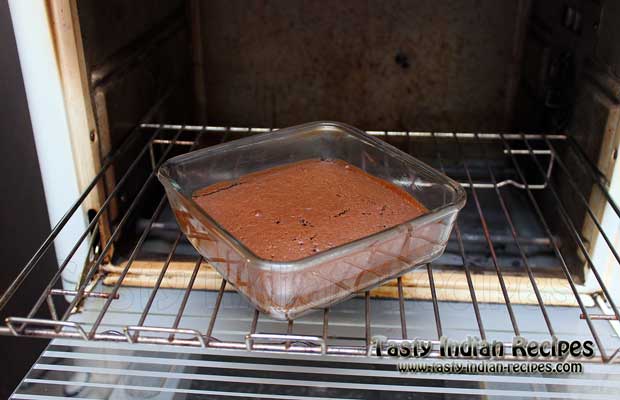 How to make Chocolate Brownie Cake:
Chocolate Brownie Cake Recipe
Chocolate Brownie Cake Recipe is made from all purpose flour, coca powder, butter, sugar and eggs. It can be made in 25 minutes and taste delicious.
Ingredients
2 cups all purpose flour
1 teaspoon baking powder
1/2 cup unsweetened cocoa powder
1/2 cup butter
1 1/2 teaspoon vanilla extract
2 eggs beaten
3 cups granulated sugar
Instructions
Beat the butter and sugar in a bowl. Mix the flour and coca powder in separate bowl.
Add 2 eggs and whisk in flour mixture. Stir / Mix in milk and mix it well. Now add vanilla extract, sugar and butter mixture and stir it for 1-2 minute till it is lump free. Keep testing the mixture while mixing. Add more sugar if you feel its not sweet enough.
Take a baking pan and grease it with butter so that cake do not get stuck after baking. Pour lump free mixture into baking pan and bake it for 20 minutes at 180c on baking settings in your oven / electric oven.
Take out the backing pan from oven carefully as it will be very hot and keep it aside for 5 minutes till it cools down. Turn baking pan upside down and tap it gently from bake to take out cake from baking pan. You may coat it with some butter for more buttery taste or pour chocolate sauce to make it more chocolaty. Enjoy your Chocolate Brownie Cake.
Notes
Hot cake will taste little crispy, store the cake in container for few hour before eating for more settle taste. Do not refrigerate this cake as it will dry out and will loose its moisture. Cut the cake with the plastic or table knife to get the smooth sided bars. Allow the cake to cool in a pan for 5 minutes before cutting. Always keep the left over cake in air tight container. If you want vegetarian brownie then you may not add eggs.
Tasty Indian Recipes
Related articles across the web