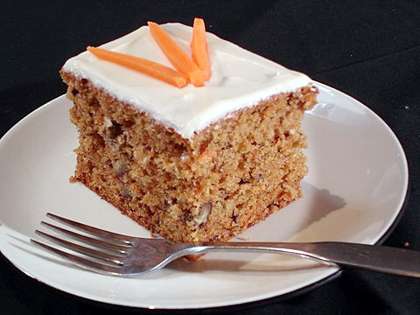 Honey Cake is an awesome cake recipe, got the heaven taste of real honey, butter, eggs and sugar. Enjoy it in your various occasions and celebrations.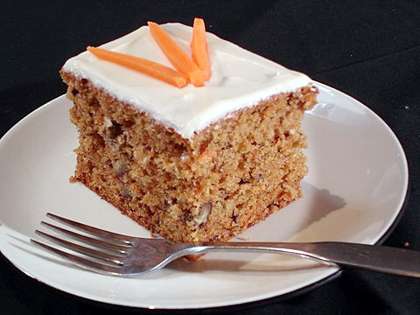 Preparation time: 12-15 minutes
Baking time: 40 minutes
Servings: 12
Ingredients:
4 cups all – purpose flour (maida)
2 tbsp baking powder
3 cups honey
4 eggs
2-1/4 cups sugar
2-1/2 cups unsalted butter
1 tsp salt
How to make Honey Cake:
Beat the eggs in a bowl and keep aside.
Sift the flour, salt and baking powder in a big bowl and set aside.
Cream the butter and sugar by gradually adding the beaten eggs.
Beat in the honey and stir in the sieved flour.
Preheat the oven at 400 degrees F and grease the shallow cake bake pan with good amount of butter.
Pour the prepared cake mix in a greased baking pan and bake in preheated oven for about 40 minutes.
Insert a toothpick to check whether the cake is ready or not.
If a toothpick inserted in the center of the cake comes out clean, that means honey cake is ready.
Allow the cake cool at a wire rack.
Cut into desired shapes and pieces to serve yummy.