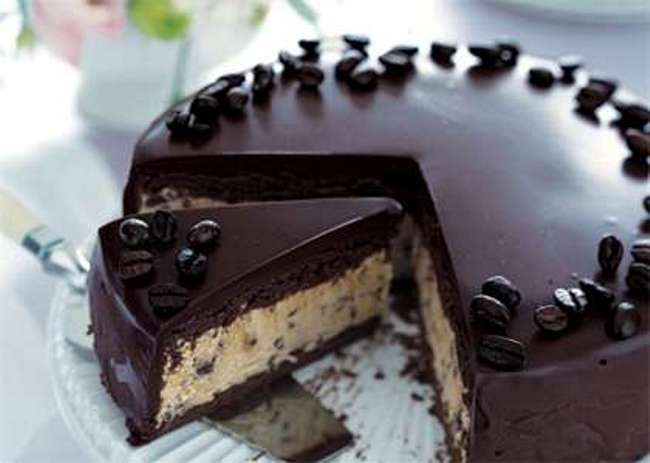 Chocolate Mocha Cake is the most loving hot coco flavored chocolate dessert. Simply amazing and mouth-melting blend of hot coffee, butter, chocolate and coco.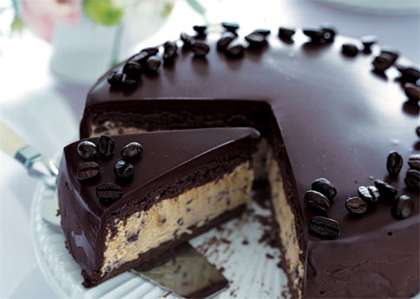 Preparation time: 20 minutes
Baking time: 45 minutes
Servings: 8
Ingredients:
2-1/2 cups all-purpose flour (maida)
2 tsp baking powder
1 cup unsalted butter
2-1/2 cups sugar
3/4 cup milk
3 eggs
1/2 cup hot coffee (preferably strong)
1-1/2 cups brown sugar
1 cup unsweetened chocolate
1 tsp vanilla
1/2 tsp coco
1/2 tsp salt
For the topping of cake you will require:
1 cup unsalted butter
1/2 cup strong coffee
4 tbsp sugar
1/2 tsp coco
1/2 tsp vanilla
A pinch of salt
2 tbsp mixed nuts (finely chopped)
 How to make Chocolate Mocha Cake:
Sift the flour, baking powder and salt in a big bowl. Keep aside.
In a separated bowl, beat the butter and sugar until becomes light and fluffy.
Beat the eggs and mix in butter mixture.
Melt the unsweetened chocolate and mix into the prepared mixture.
Stir in vanilla and milk by alternatively mixing the flour and hot coffee.
Once you add the flour then add coffee, again add the flour and then coffee.
Continue till the flour and coffee are finished.
Preheat the oven at 300 degrees F and grease a 9×12 inch baking pan.
Pour the prepared mixture into the pan and bake for 40-45 minutes.
In another bowl beat the ingredients of topping of the cake except the chopped nuts.
When the cake is fully done, remove it from the oven.
Spread the prepared topping, sprinkle chopped nuts and serve yummy.