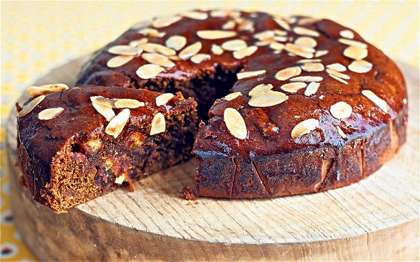 Whiskey Cake is a moist cake recipe, a shot glass whiskey, coffee and vanilla essence are the important ingredients for making this tremendous cake.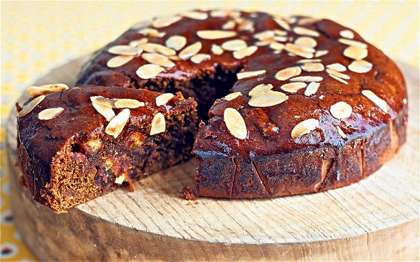 Preparation time: 15 minutes
Baking time: appx. 1 hour
Servings: 4-6
Ingredients:
2-1/2 cups all-purpose flour (maida)
3 eggs
1-1/2 cups sugar
3/4 cup coffee
1-1/2 tsp baking soda
1/2 tsp baking powder
2 tsp vanilla essence
2 small cups honey
1 Shot Glass Whiskey
1 cup oil
1/2 tsp salt
Some chopped nuts to garnish
How to make whiskey cake:
Beat the eggs in a big bowl and add vanilla, whiskey, honey, sugar and oil.
Mix all in one very well with the help of electric mixer.
Now sift altogether the flour, baking powder, baking soda and salt.
Gradually add the egg mixture into the flour and mix at high-speed for 2-3 more minutes.
Preheat the oven at 400 degrees and grease the cake bake pan with some oil or butter.
Pour the prepared cake batter into the greased oven pan and bake in the oven for 45-50 minutes, till the inserted toothpick comes out clean.
Garnish with chopped nuts of your choice.