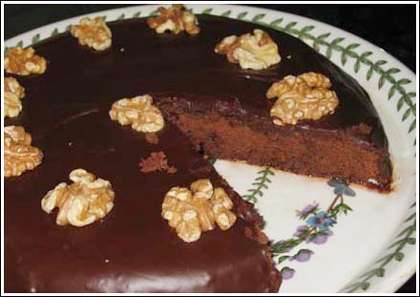 A wonderful cake that can easily tantalize your taste buds is a Walnut Palm Cake. Gather the simple and fine ingredients, such as fresh walnuts, butter, vanilla, sugar and eggs and learn how to make the most easiest and tastiest Walnut Palm Cake at home.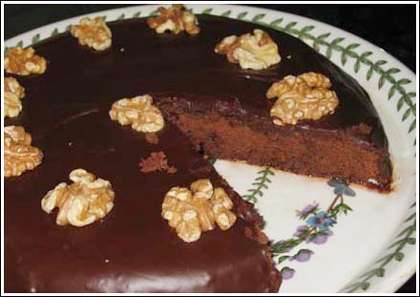 Preparation time: 10-12 minutes
Baking time: 1 hour
Servings: 6-8
Ingredients:
2 cups all-purpose flour (maida)
1/2 cup shortening
1 tsp baking powder
1 cup walnuts finely chopped
1-1/2 cups butter
1-1/4 cup milk
2 cups sugar
3 tsp vanilla extract
1/2 tsp salt
3 eggs
How to make walnut palm cake:
Beat the eggs in a bowl and keep aside.
In a big bowl, combine the butter, sugar and shortening.
Beat for few minutes until the mixture turns light, fluffy and creamy.
Now add beaten eggs and beat again.
Mix the flour, milk, vanilla and other ingredients.
Preheat the oven at 400 degrees F and grease the cake bake pan with some butter.
Pour the prepared batter into the greased pan and place the pan in hot oven.
Bake for about an hour.
Insert a toothpick in the cake, if it comes out clean, that means cake is ready.
Allow the cake cool on a wire rack for last 5-6 minutes.
Cut into desired pieces and serve yummy.