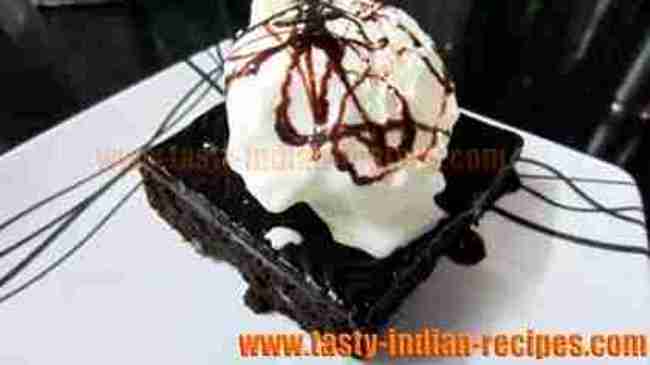 Brownie with Ice Cream is the delicious combo of yummy warm brownie accompanied by vanilla and cream and then topped with hot liquid chocolate at the time of serving. It is one of the mouth melting dessert recipes. The triple combination of brownie, cream and ice cream is a wonderful dessert to serve after a meal.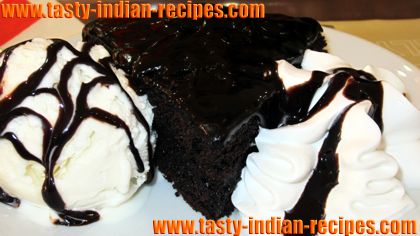 Preparation time: 30-32 minutes
Cooking time: 1 hour 35 minutes
Servings: 5
Ingredients:
How to make Brownie With Ice Cream:
Follow the same steps which I have mentioned to make brownie, vanilla ice cream and liquid chocolate.
For making Brownie with Ice cream you just need to place the brownie in the center of the serving plate.
On any side of the brownie place a scoop of vanilla ice cream and on the other side place 2 tbsp of thick fresh cream.
While serving pour a little amount of hot liquid chocolate over the ice cream as well as over the fresh cream.
Serve immediately.
Chef Tips:
Prepare the serving plate at the time of serving only, else the cream and ice cream will get melt.
Pour the hot liquid chocolate just a second before the serving.
Heat the brownie little bit in microwave while serving, also take out the cream and vanilla ice cream from the refrigerator just before the serving.