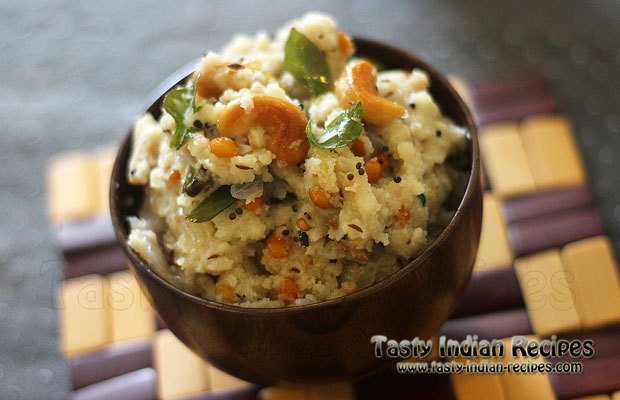 Upma or Uppuma or Upptittu is a very famous South Indian Breakfast dish made from dry roasted Semolina (Suji). In Upma Recipe you can add variety of vegetables and dry fruits as per your taste buds or availability of ingredients.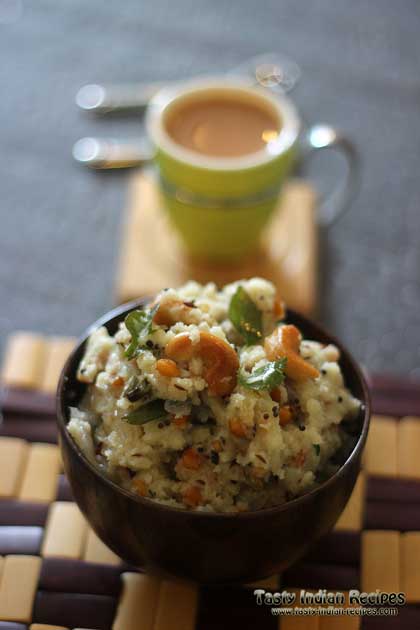 While going to Bangalore, I ate Upma at highway joint.  The weather was cold and foggy and in such a wonderful weather, this hot Upma tasted very good with a cup of tea. This was the day I came to know that, my kids also like Upma a lot and then I decided to pack Upma for them in next School Tiffin or send it in lunch box to my husband.  Upma is also served in South Indian weddings making it important wedding recipes.
Upma Recipe can be made in various variations but today I am going to tell you my mom's favorite method which is very fast cooking and easy cooking method.  Bachelors can also make this upma at home quickly, as it requires very less cooking skills.
These are the Ingredients required for making Upma Recipe:
You will need Semolina (Suji), Curry Leaves, Mustard Seeds, Cumin Seeds, Urad Dal, Chana Dal, Onion, Cashew nuts and green chilies. For exact quantities, please refer to the recipe snippet below.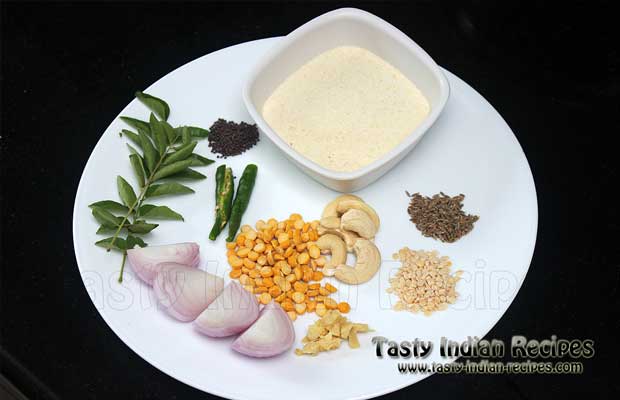 Roast Semolina (Suji) in a Pan on medium flame for few minutes and keep it aside.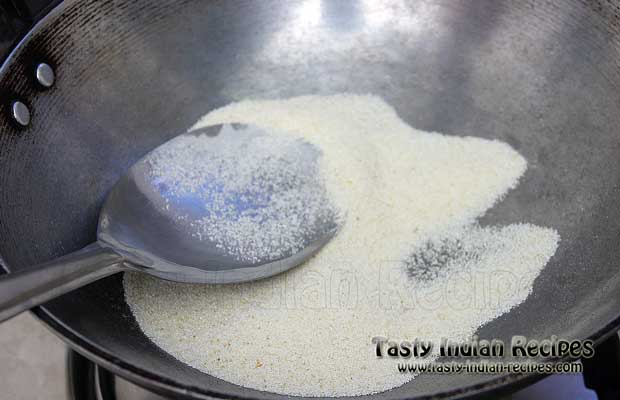 Heat oil little bit and Cumin and Mustard Seeds.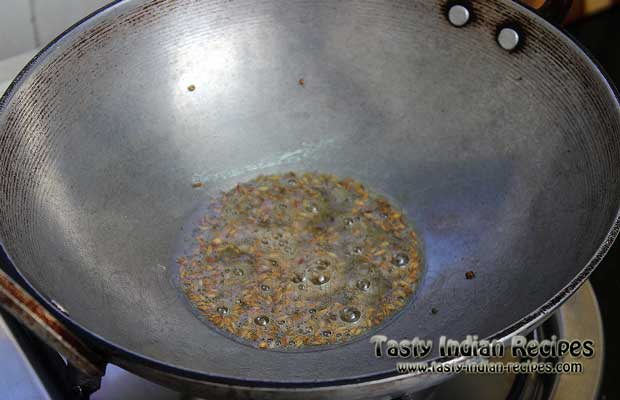 Add finely chopped Green Chilies, Ginger, Chana Dal and Urad Dal.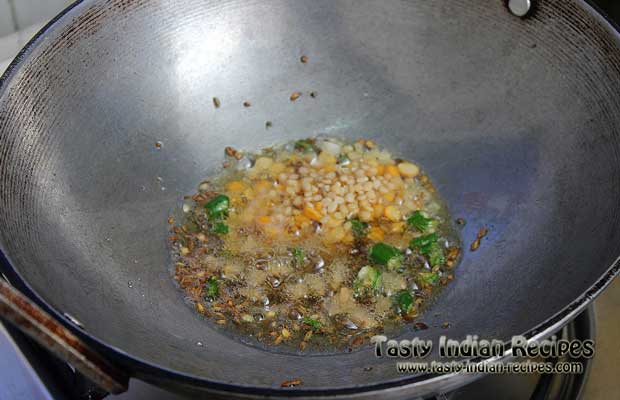 Add few Curry Leaves and saute altogether for a few seconds.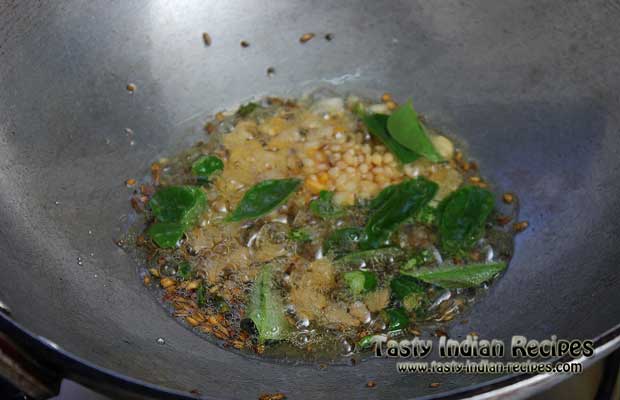 Add Cashew nuts and finely chopped Onion. Saute them on medium flame till onions are pink or transparent.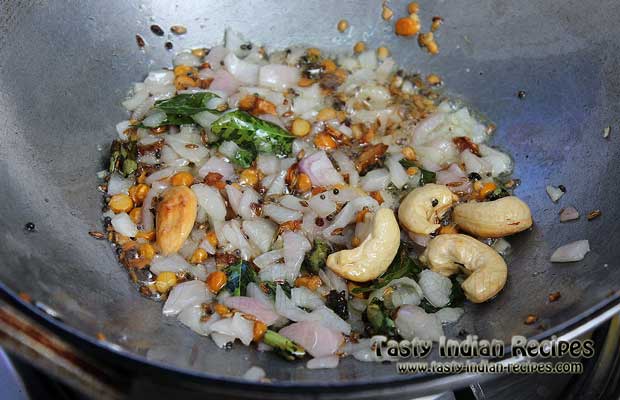 Add about 2 cups of water to saute mixture and mix it well.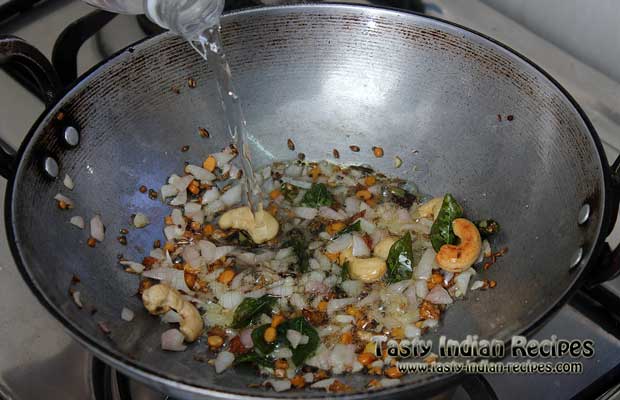 Add Roasted Semolina (Suji) and continue to stir it.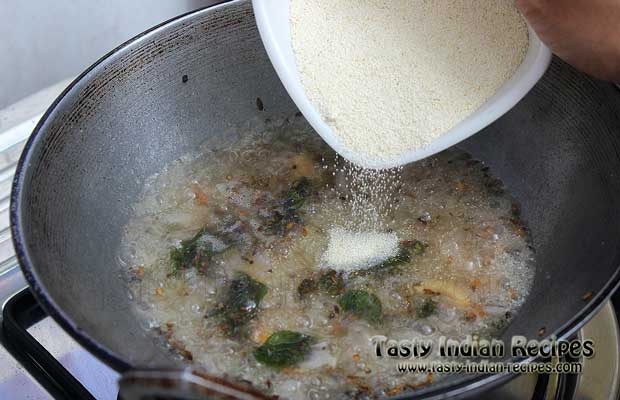 Cook Semolina (Suji) on low flame for few minutes till it dried up.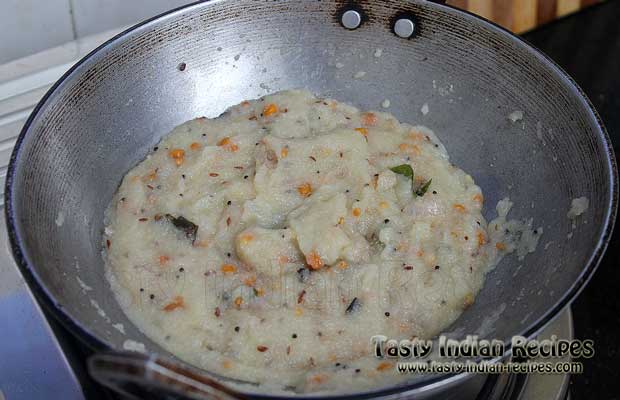 Break the lumps with spoon and finally garnish with some finely chopped Coriander Leaves.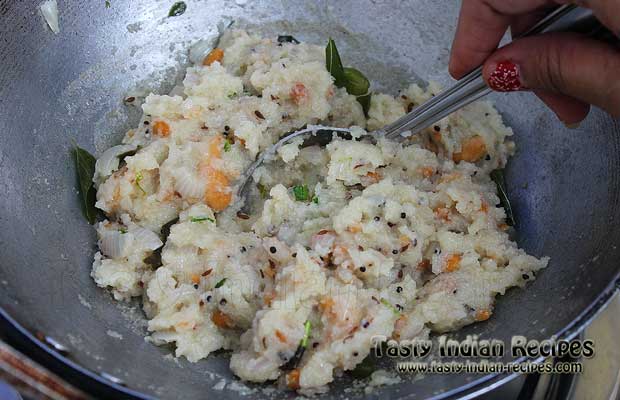 Your Upma Recipe is now ready. Enjoy it with tea or chutney.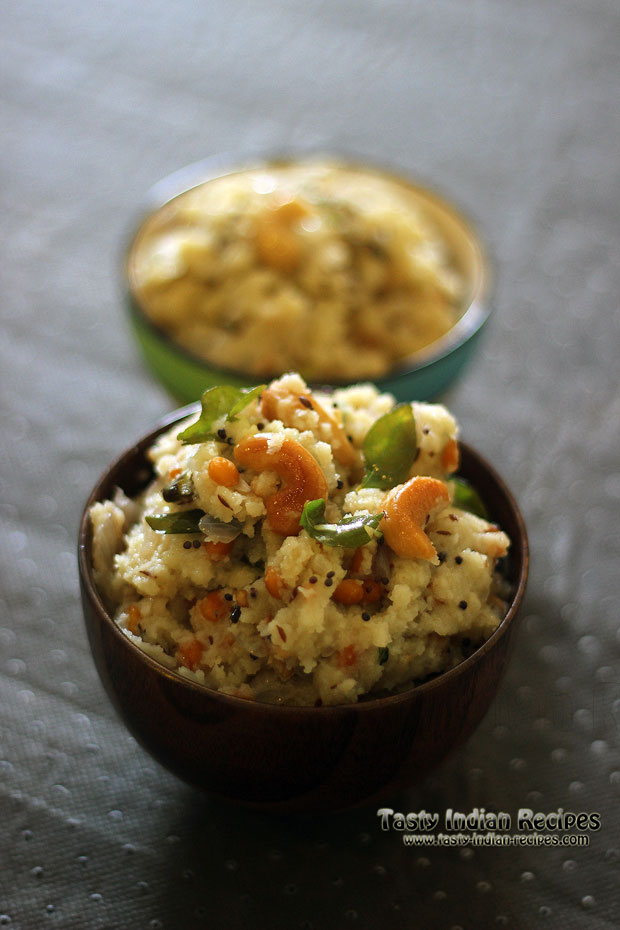 How to make Upma Recipe:
Upma or Uppuma or Upptittu is a very famous South Indian Breakfast dish made from dry roasted Semolina (suji). Upma Recipe is very fast cooking recipe.
Ingredients
1 cup semolina (sooji / rava)
2 green chilies, finely chopped
1 small onion, finely chopped
1/2 teaspoon cumin seeds (jeera)
1/2 teaspoon mustard seeds (rai)
1/2 tablespoon chana dal (split and skinned bengal gram)
1/2 tablespoon urad dal (split black lentils)
Few curry leaves
6-7 cashew nuts
2 teaspoon oil
2 cups water
Salt to taste
Instructions
Heat a kadai / pan and dry roast rava on medium flame for few minutes, until a roasted smell of rava wafts. Don't let it change color, hence keep roasting it. The rava will become non sticky and free flowing if roasted correctly. Set it aside.
Now heat 2 teaspoon of oil in same pan and add mustard and cumin seeds. Allow the seeds to crackle and then add fried green chilies, 1/2 teaspoon chopped ginger, few spigs of curry leaves, 1 tablespoon chana dal and 1 tablespoon of urad dal.
Saute for a few seconds on low flame, till the mixture starts to brown little bit and then add 6-7 cashew nuts.
Keep mixing for few more seconds, as the cashew nuts will get browned, the dals would also get browned.
Add 1 finely chopped onion and fry till onion is transparent without changing its colour.
Add 2 cups of water and salt to taste. Bring it to a boil.
When the water comes to a quick boiling, lower the flame and add the roasted semolina to it. Keep on stirring while you add the semolina.
You can add semolina in 2-3 batches and simultaneously keep breaking the lumps of it.
After 2-3 minutes, semolina will absorb water and and begin to cook. If the mixture looks too dry, then add some more water.
Cook covered for 2-3 more minutes, bringing the flame to low.
Keep stirring so that the upma does not stick to the pan.
Garnish upma with freshly chopped coriander/cilantro leaves.
Serve it immediately with a hot cup of tea, Coconut Chutney or even you can serve it with Lemon Pickle.
Notes
Serve it with tea / chai. Dry roast rava until it is hot to touch. If you have got ready made roasted rava, then you can skip this step. This is a very basic South Indian Recipe and you can add your own ingredients to make it in your version, such as vegetables like carrot, beans and green peas can be also added. The water quantity depends upon the texture you want the upma to be. I like my upma little fluffy and not too gooey, so sometimes I even add less water. If you want it more on a 'lumpy' side, then add as much as 3 cups of water. Its your choice. If you want to make your upma little tangy, then you can add chopped tomatoes or squeeze lemon towards the end. Little sugar can be also added in this. You can garnish this upma with some grated coconut as well.
Tasty Indian Recipes
You can read more about upma at wikipedia.