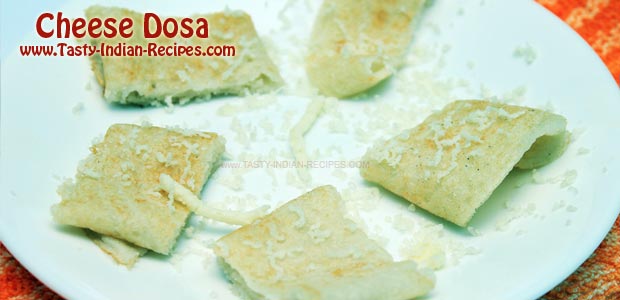 Cheese dosa is a yummy and cheesy flavored South Indian dosa recipe, here I have used lots of cheese over dosa to melt the mouth of my kids.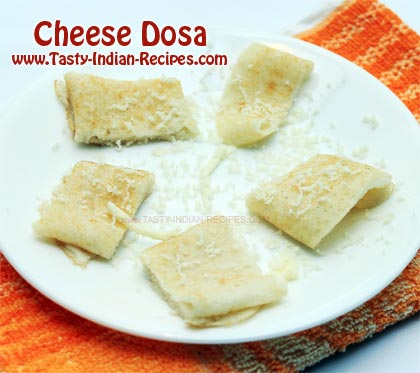 Ingredients required for making Cheese Dosa Recipe:
2 cups dosa batter
100 g "Mother Dairy" processed cheese
Chaat masala to sprinkle
Ground black pepper to sprinkle
How to make Cheese Dosa Recipe:
Heat a non-stick griddle and clean with a damp kitchen napkin.
Make sure that the griddle should not have any breaks or burning spots.
Put about 2 tbsp of dosa batter on the center of the hot tawa.
Reduce the flame until spreading of dosa batter.
Make a thin round circle of dosa batter with the help of a big spoon.
Higher the flame and drizzle some oil over all on the dosa.
Grate a good amount of cheese over dosa and flatten to spread the cheese evenly on whole dosa.
Wait for 2 more minutes, till the cheese starts melting.
Remove the cheese dosa onto a serving plate, sprinkle some ground black pepper and chaat masala.
Serve with tomato ketchup for you kids.