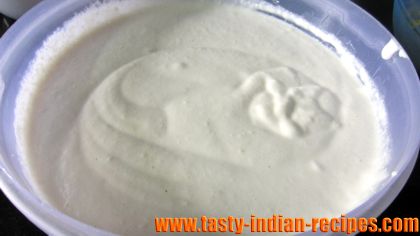 Delicious and Crispy dosa is simply impossible without making a good dosa batter. Here are the easy steps to make the perfect South Indian Dosa batter, which can be used for making any type of dosa.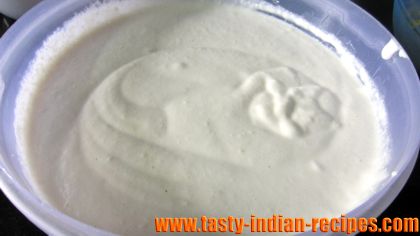 Preparation time: 10 minutes
Soaking time: overnight
Cooking time: nil
Servings:10 dosa's
Ingredients:
2 cups normal rice
1/2 cup urad dal (Split Black Lentils)
A pinch of soda bicarbonate
Salt to taste
How to make Dosa Batter:
Soak the rice and dal separately for overnight.
Next morning grind them individually to make a smooth paste and then combine both the batters in a bowl.
Add little amount of water at the time of grinding.
Add salt as per the taste, also add soda.
Mix well and use to make any type of dosa you want.
Chef Tips:
You can refrigerate this dosa batter for 3 days.
The consistency of dosa batter should be thick, so adjust water accordingly at the time of grinding.
If the batter is too thick at the time of making dosa, then you may add water.
You can make variety of South Indian Recipes with this batter such as:
Idli Recipe
Masala Dosa Recipe
Vegetable Uttapam Recipe
Mysore Masala Dosa Recipe
Paneer Uttapam
Paneer Chilli Dosa, etc.