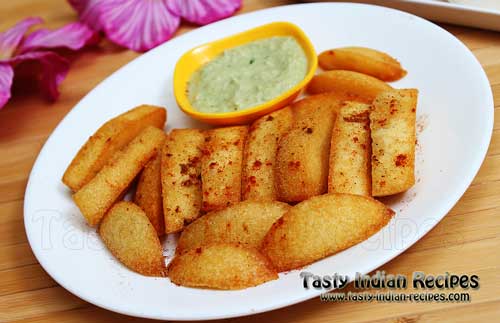 Idli Fry Recipe is made from Rice based Idli. Its a very famous dish across South India and its served in almost all south Indian Restaurants.   I ate this ldli at restaurant near Bombay Stock Exchange and I thought, I should try to make it at home and provide recipe to my all dear readers.
Idli Fry Recipe can also be made from left over idli's
Idli Fry Recipe can also be made from left over idli's from your fridge and the best thing about it is, it still taste delicious.   Kids also love Idli Fry Recipe and you can serve your kids these fried idli with their favorite tomato sauce.
Idli fry is not only fast cooking recipe but it also taste good when eaten with other south Indian food.   While making idli's make sure you don't cut them in small pieces or they will break and fry them in Medium heated oil to ovoid burning.
Lets start cooking Idli fry and serve it with coconut chutney and Samber.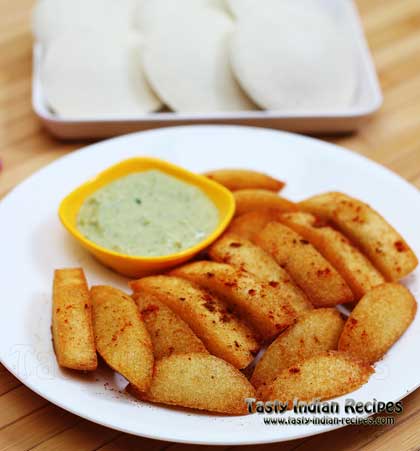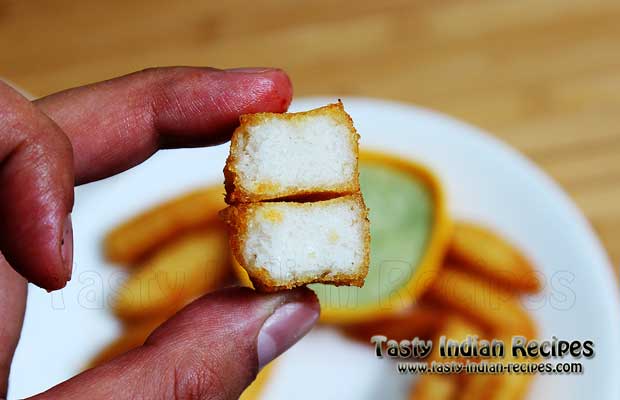 How to make Idli Fry Recipe:
Idli Fry Recipe is made with left over idli's which are then fried and sprinkled with Indian masala's. Fried Idli's tastes very good with chutney or sambar.
Ingredients
4 Idli's
Some Oil for Frying
pinch of chaat masala
pinch of red chili powder
pinch of garam masala
Instructions
Take Idli's and Cut them in medium size pieces.
Make sure not to make them too small or they may break while frying.
Fry Idli's for 2 minutes at

high heat

till they are golden brown
Take out Idli's and put them on tissue paper to remove excess oil from them
Sprinkle a pinch of red chili powder, chat masala and garam masala over fried idlis.
Serve with chutney.
Notes
You may sprinkle your favorite masala on top of it. Fry idli's on high heat so that it absorb less oil.
Tasty Indian Recipes