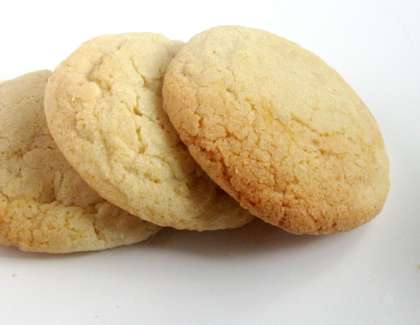 Sugar Cookies are the sweet blend of all-purpose flour, unsalted butter, cardamoms and vanilla. These are the tiny and cute cookies, extremely great to serve for the kids and adults.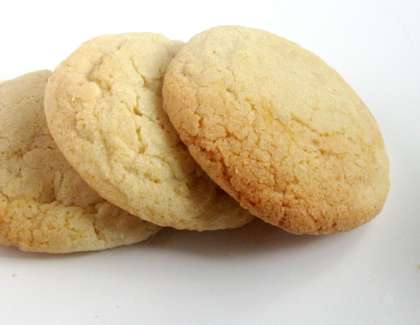 Preparation time: 10 minutes
Baking time: 8 minutes
Servings: 8-10
Ingredients:
2 cups all-purpose flour (maida)
1 cup sugar
1 cup butter/margarine
1 egg
1/2 cup milk
1 tsp vanilla essence
A pinch of salt
1/2 tsp cardamom powder
1 tsp baking powder
How to make Sugar Cookies:
Sift the flour and combine with salt, sugar and baking powder.
Add butter and mix thoroughly.
Beat the eggs in a separate bowl and mix in the mixture.
Also add milk, cardamom powder and vanilla essence.
Knead and make a soft dough.
Wrap in the foil paper and chill in the refrigerator for 2-3 hours.
Preheat the oven to 350 F degrees and grease the baking tray with butter/margarine.
Take out the dough of cookies from the refrigerator.
Make small balls from the dough and flatten with your hands.
You may roll the dough and cut into shape of cookies with the help of cookie cutter.
Arrange the cookies on a greasy baking tray.
Bake in the oven for about 8 minutes until cookies become firm and soft.
Cool and store them in air tight container.
Chef Tips:
Sugar cookies can be stored for 8-10 days in air tight container at room temperature.
I have used white sugar whereas brown sugar also goes very well.