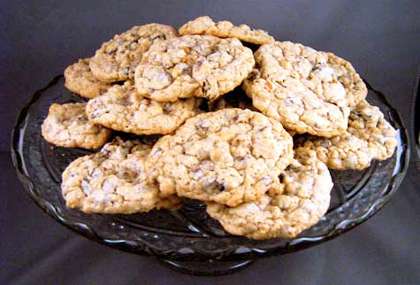 Oatmeal Raisin Chocolate Chip Cookies are the special cookie treat for the celebrations and parties. These cookies are simply made with flour, oats, chocolate chips and currants. Learn how to make quick, easy and tasty  Raisin Choco Oat Cookie recipe at home.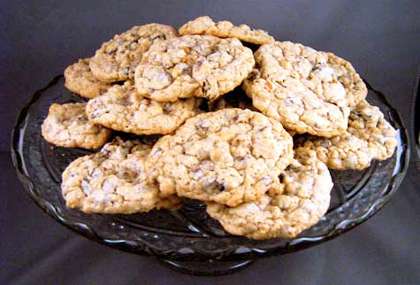 Preparation time: 6-7 minutes
Baking time: 15 minutes
Servings: 10-12
Ingredients:
2 cups refined wheat flour (maida/all-purpose flour)
1 cup crushed oats
1 cup dark chocolate chips
2 tbsp hot chocolate (ready-made)
1-1/2 tsp baking powder/soda
1 cup brown sugar
1/2 tsp salt
1 cup unsalted butter
2 eggs
2 tsp vanilla extract
1/2 cup Currants (Kishmish)
How to make Oatmeal Raisin Chocolate Chip Cookies :
Beat the eggs in a bowl and keep aside.
Combine the flour, salt, baking soda and sugar.
Mix very well and add butter, vanilla extract and beaten egg mixture.
Blend thoroughly and mix the oats, chocolate chips and currants.
Preheat the oven to 200 degrees over moderate temperature and grease the baking tray/sheet with little bit of butter/margarine.
Drop the big spoonful of the batter on the greased baking tray by keeping the distance of at least 1 inch between each cookie.
Bake in the oven for about 15 minutes until turns crispy and little golden browned.
Dip the cookies into hot chocolate for a while and immediately take out.
Serve either piping hot or allow them to cool completely at room temperature and refrigerate for few hours to serve chilled.
Chef Tips:
White sugar can be used instead of brown sugar.
Before adding oats into the mixture, crush them little bit to make a soft and crunchy cookie recipe.