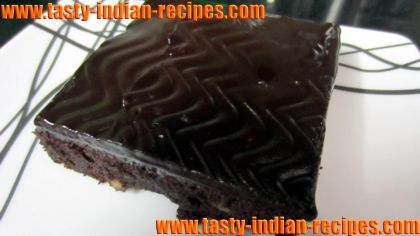 The flavors of Chocolate, Butter and Strawberries are ready to make a wonderful Christmas Eve for kids as well as for adults. These yummy Christmas brownies will definitely entertain your day.  Learn to make the tasty Christmas Brownies and treat yourself or gift to others.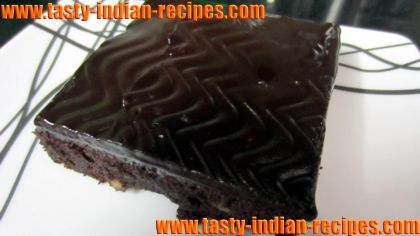 Preparation time: 5-6 minutes
Cooking time: 30 minutes
Servings: 15 Brownies
Ingredients:
150 gms dark chocolate chopped
150 gms unsalted butter
2 cups brown sugar
8-10 fresh strawberries
1/4 cup plain flour
1/4 cup self-raising flour
3 eggs
1/4 cup white chocolate bits
1/4 cup instant vanilla pudding mix
How to make Christmas Brownies:
In a microwave safe bowl add the chocolate and butter.
Microwave both the ingredients on medium high (it will might take 2-3 minutes), or until they get melted.
Keep aside to cool.
In the meantime, cut the strawberries into small pieces.
Preheat the oven to 250 degrees, and prepare a baking pan by placing a baking paper on it.
Grease the baking paper with little bit of butter.
In the cool mixture of melted butter and chocolate, beat the eggs and mix the sugar completely.
Mix for 2 minutes so that the mixture becomes fluffy and soft.
Add the flours and make a firm batter.
Pour half of the mixture into a prepared baking pan.
Sprinkle some strawberries and white chocolate bits all over.
Now pour the remaining mixture on top of the layer of strawberries and while chocolate bits and bake for 20 minutes.
Check the firmness of brownie and then take our from the oven.
Allow to cool completely in a pan.
Refrigerate it at least for 2-3 hours.
Take out the brownie from a pan and cut into squares or in any shape you like.
Sprinkle some vanilla pudding mix and serve.
Chef's Tips:
You can dust the brownies with icing sugar also.
You can keep brownies in the fridge for long time in an air tight container.
You can also store brownies in the freezer for 2 months.