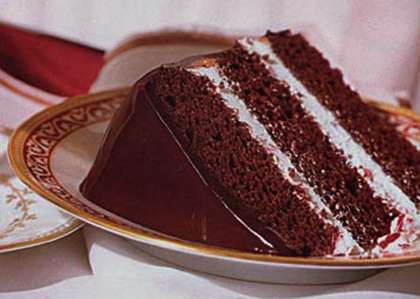 Fudge Cake is a yummy and creamy blend of honey, milk, butter and almond extract.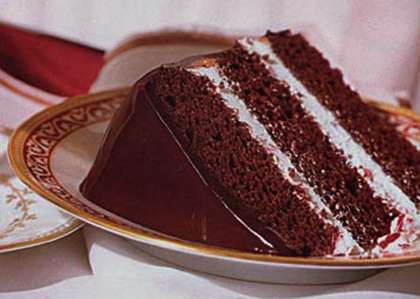 Preparation time: 10-12 minutes
Baking time: 20 minutes
Servings: 8-10
Ingredients:
2-1/2 cups all-purpose flour (maida)
1-1/2 tbsp honey
1 cup sugar
1 cup butter
1-2/3 cup milk
1 tsp baking soda
2 tsp baking powder
2 eggs
3/4 cup almond extract
For making the creamy filling you will require:
2 tbsp butter
1/4 tsp fresh lemon juice
1 cup icing sugar
For the final Fudge Decoration you will require:
1-1/2 cups icing sugar
1 cup flaked almonds
1/2 cup chocolate curls
2 tbsp honey
2 tbsp butter
4 tbsp condensed milk
How to make fudge cake:
Combine the butter and sugar, beat till becomes light and fluffy.
Beat the eggs in a bowl and keep aside.
Preheat the oven at 350 degrees and grease the lined cake pans with some butter or margarine.
Now mix the honey and beaten eggs into the mixture of butter and beat until done well.
Sift the flour, baking soda, baking powder and salt in a big bowl.
Gradually stir into butter mixture and then mix with milk and almond extract.
Divide the prepared mixture in 3 I inch greased and lined cake pans.
Bake in preheated oven for about 20 minutes.
Remove from the cake pans and allow to cool on a wire rack.
For making the cream filling, combine the butter and icing sugar and stir in lemon juice.
Sandwich the cake layers together with cream mixture.
For making the fudge icing, mix the butter, honey and milk in a saucepan.
Gently heat until butter melts and then heat till it starts boiling.
Remove from the heat and sift in an icing sugar.
Continue beating until icing thickens.
Spread icing over top of cake and allow to drizzle down the sides.
Cool and decorate with lots of almonds and chocolate curls.