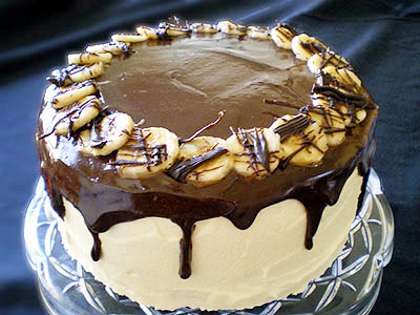 Celebrate your holidays by making this yummy cake dish named as "Banana Chocolate Cake", this cake is the beautiful bliss of lots of mashed banana and is simply decorated with chocolate chips, butter and sugar.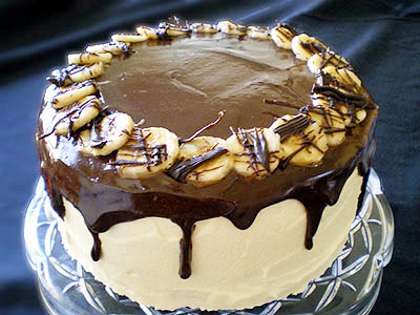 Preparation time: 10 minutes
Baking time: 30 minutes
Servings: 10-12 yields
Ingredients:
2 cups all-purpose flour (maida)
1-1/4 cup mashed banana
2 tsp baking powder
A pinch of salt
3 big eggs
1 cup unsalted butter
3/4 cup semi sweet chocolate chips
1 cup sugar
1/4 cup milk
How to make Banana Chocolate Cake:
Sift the flour, baking powder and salt in a big bowl and keep aside.
Whisk the eggs and keep aside.
Now mix together melted butter, milk, beaten egg and meshed bananas.
Gradually pour the banana mixture into the flour and mix very well until blended properly.
Add the chocolate chips and mix lightly.
Preheat the oven at 400 degrees F and grease and flour a 9×13 inch cake bake pan.
Pour the prepared cake mix into the pan and bake for about 30 minutes, until the toothpick inserted into it comes out clean.
When the cake gets baked properly, then allow it to cool at a wire rack for 10-12 minutes.
Garnish the cake with some banana slices and chocolate chips.
Delicious Banana Chocolate Cake is ready to rock.