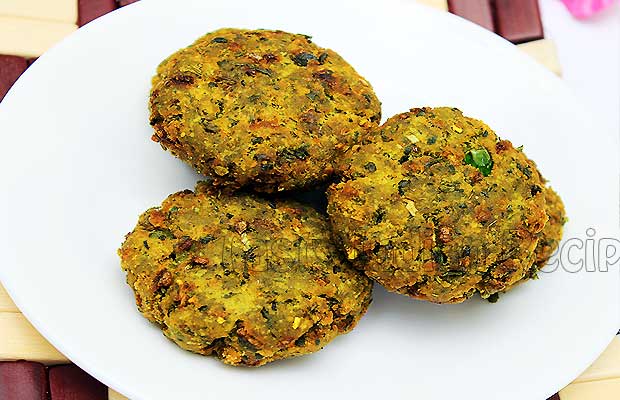 Vegetable Kebabs Recipe is the yummy and spicy treat for the potato and veggie lovers. I have added the wholesome, healthy vegetables, cottage cheese and a flavor of butter to give a unique twist to my potato based kebabs. Hope you will like it!
These Vegetarian Kebabs are extremely tasty and melt in mouth.  Well, I never tasted Vegetable kababs in restaurant, but always wanted to try them at home. So I just tried them with the vegetables which were in my hand. The outcome is really great and we all have enjoyed the tasty homemade kebabs.
Fresh and healthy Vegetables are required for making mix Vegetable Kebabs at home. I just enjoyed cooking them with simple ingredients and got a huge compliments from my friends and family. Please note, I have also added bread crumb to make sure kebabs suck in less oil and taste crispy.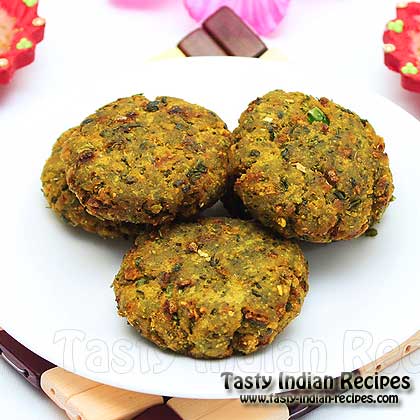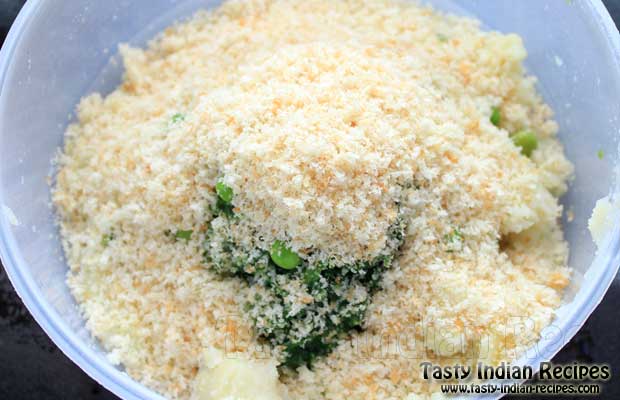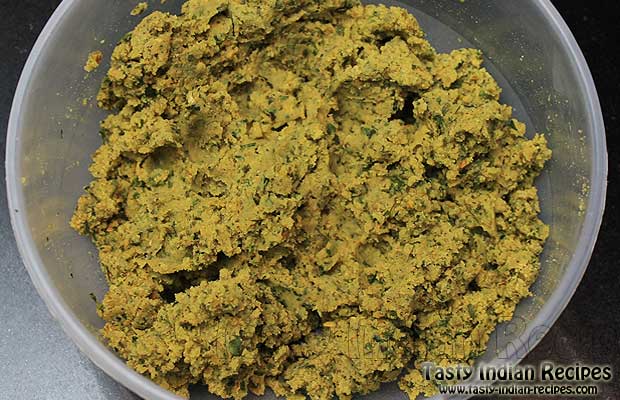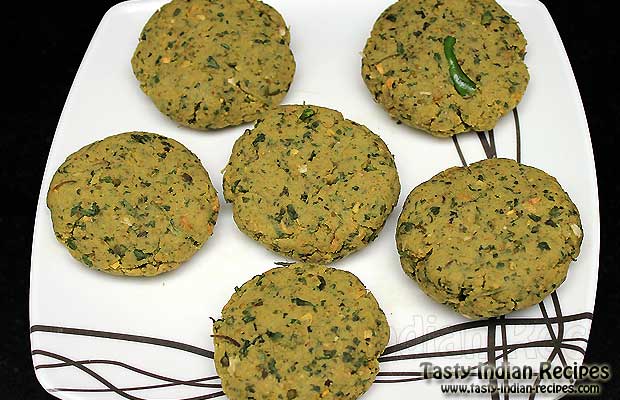 How to make Vegetable Kebabs Recipe:
Vegetable Kebabs Recipe is a spicy treat and a wonderful Snack Dish that contains the wholesome flavors of healthy Vegetables, Cheese, Butter and Spices.
Ingredients
4 potatoes (boiled and peeled)
2 tablespoons breadcrumbs
1/2 cup all-purpose flour (maida)
1 cup cottage cheese (paneer)
1 cup cabbage (patta gobi), thinly chopped
1 cup cauliflower (phool gobi), grated
4 green chillies, finely chopped
1 teaspoon ginger minced
2 tablespoon softened butter
Fresh coriander leaves, finely chopped
Few mint leaves finely chopped
1/2 teaspoon red chilli powder
1/2 teaspoon turmeric powder
Salt to taste
Oil for deep frying
Instructions
Mash the boiled potatoes in a big bowl. Add flour, salt, chopped coriander, green chillies, ginger and mint leaves. Mix very well and grate the cauliflower in it. Gently mix the paneer in the mixture along with thinly chopped cabbage.
Melt the butter in a frying pan and put the prepared mixture in it. Add red chilli powder and turmeric powder and mix well. Cook until the water dries up and mixture becomes thick. Remove from the flame and let it cool. Make small balls of the mixture and keep aside.
Heat good amount of oil in a frying pan and drop 2-3 kebabs at a time in hot oil. Fry them until turns crispy and golden brown. Drain on paper napkins and serve with spicy coriander chutney.
Notes
Serve hot as they will not taste crunchy after some time. Serve with coriander chutney or tomato ketchup.
Tasty Indian Recipes
Chef Tips:
Serve these kebabs immediately with mint chutney or with spicy coriander chutney.
You can even serve them with evening tea.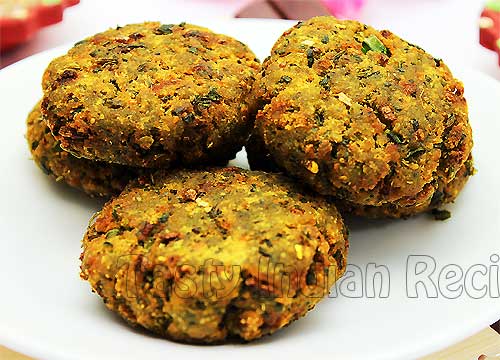 Further Reading:
If you are looking for more Indian snack Recipes, then do check Bread Pizza, Aloo Pakode and Bread Rolls.