Cheese Pav Bhaji Recipe is a simple yet very tasty Pav Bhaji Recipe, flavored and topped with lot of cheese. Boiled vegetables are cooked in tomato based puree and flavored with good amount of pav bhaji masala and Parmesan cheese.
Cheese Pav Bhaji is my favorite among all other pav bhajis. I most often make it in my home and serve with buttery pav, finely chopped onion and lemon wedges. Some people use Indian cottage cheese (paneer) also in this pav bhaji, but I like to give the strong flavor of Parmesan cheese only. Add less amount of chillies, so that your kids can enjoy it. You can pack it up for your kids school tiffin as well.
For me Pav bhaji is more than a mere snack. Because sometimes when I don't know what to make, I just go with this pav bhaji. It's a quick meal that can be grabbed on the go. If there is a party in your home and you want to make really a quick, tasty and easy party dish, then this cheese pav bhaji is one of the best option. It can be made in good quantity in advance and simply reheated and top with cheese while serving.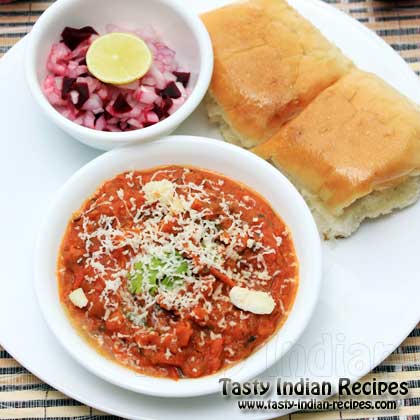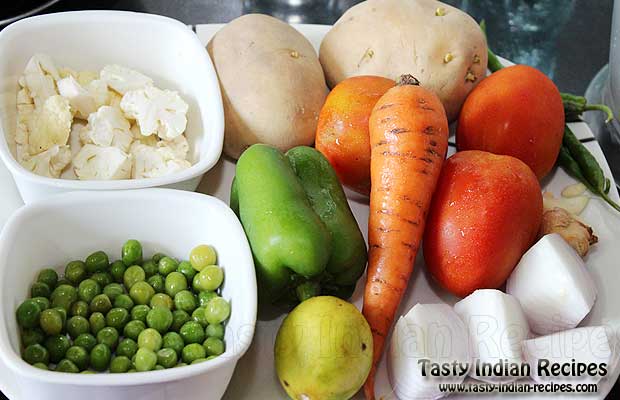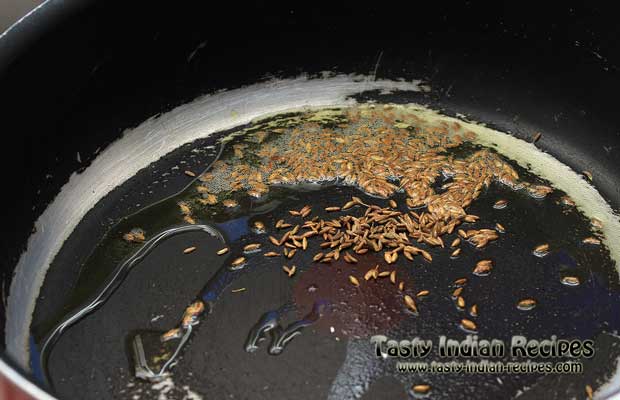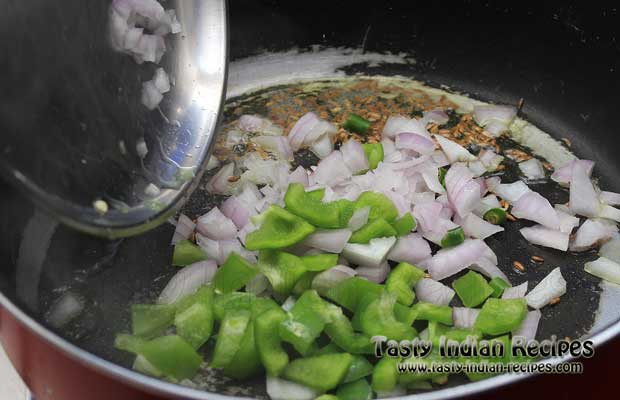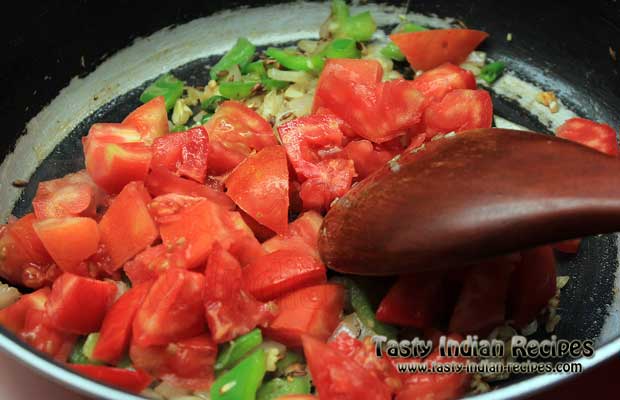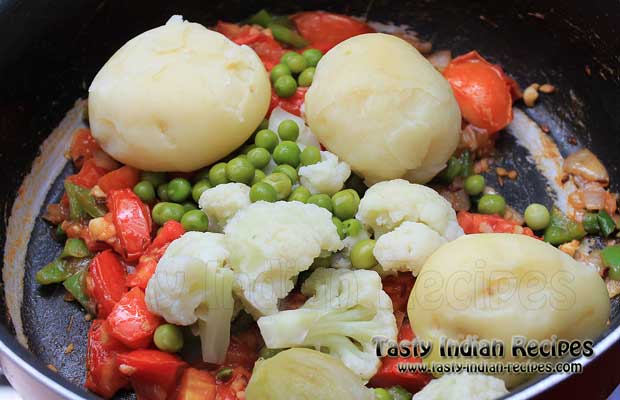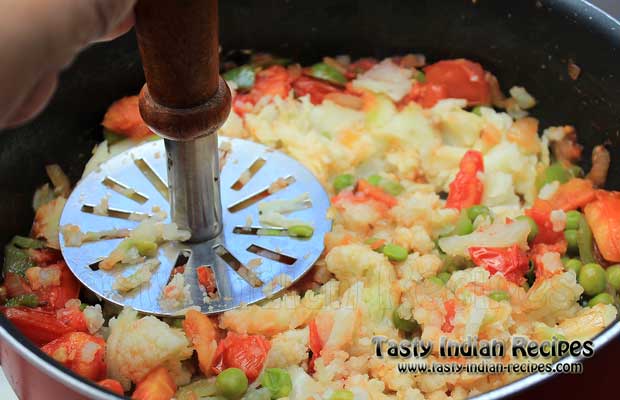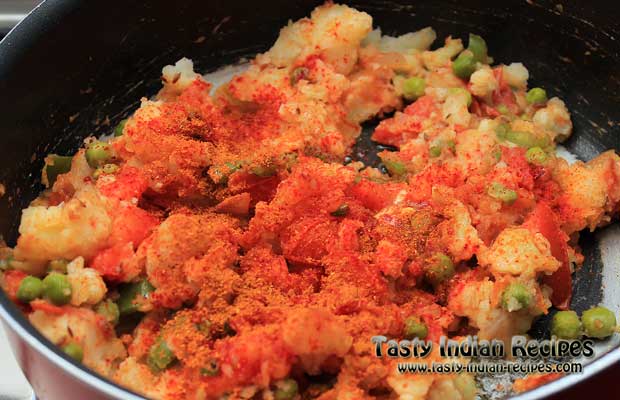 For serving Pav Bhaji you will need:
4 pav
1 tbsp butter
Fresh coriander leaves, finely chopped
2 tbsp fine chopped onion
1 tsp processed cheese (for garnishing)
 How to make Cheese Pav Bhaji :
Cheese Pav Bhaji Recipe is cooked with lots of Healthy Boiled Vegetables and flavored and topped with good amount of grated Parmesan Cheese.
Ingredients
2 medium potatoes
1/2 cup green peas (matar)
1/2 carrot, chopped
1 capsicum chopped
1/2 cup cauliflower, florets
1 cup cabbage, chopped
1 small onion, finely chopped
4 tomatoes, chopped
3 green chillies, finely chopped
1 inch ginger, chopped
4 pods of garlic, fine chopped
1 teaspoon cumin seeds
1/2 teaspoon red chilli powder
2 tablespoon pav bhaji masala
1 cup Parmesan cheese, grated
1/2 teaspoon lemon juice
1 tablespoon butter
Few coriander leaves, finely chopped
Salt to taste
Instructions
In a big vessel, combine the potatoes, green peas, carrot, cauliflower and cabbage. Fill the vessel with water and add little bit of salt. Boil the vegetables for 10 minutes, until tenders. Drain and set aside.
Melt butter in a pan and add cumin seeds. Allow the seeds to splutter and then add finely chopped onion along with capsicum. Saute for a few seconds and add green chillies along with ginger and garlic. When the raw smell of ginger-garlic goes away then add chopped tomatoes.
Add salt to taste and cook on a medium flame to get a good consistency of tomatoes.
Now add boiled vegetables and mash them with the spatula or potato masher. Mix in red chilli powder and pav bhaji masala. Add 1/2 cup of water, stir and cover the pan. Let it cook for 6-8 minutes on low flame.
Then stir in lemon juice and 1/2 cup of grated Parmesan cheese. The moment you add cheese, keep the flame extremely low, so that cheese blends with pav bhaji flavors. Cook for 2 more minutes and mix good amount of chopped coriander.
Delicious cheese pav bhaji is ready to serve.
Notes
Just before serving pav bhaji, melt the butter on hot tawa, sprinkle some red chilli powder and pav bhaji masala. Slit the pav from center and smear with butter. Serve the bhaji in serving bowl and garnish with some chopped coriander. Sprinkle some grated cheese all over and place the buttery pav on the side.
Tasty Indian Recipes
 Chef Tip:
At the time of serving, if you have sprinkled some cheese all over on bhaji, then serve it immediately, else cheese will completely melt and will not taste good.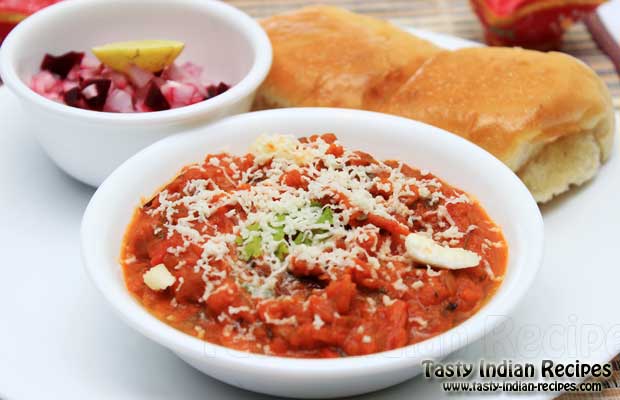 Further Reading:
If you are looking for more Pav Bhaji Recipes, then do check Mumbai Pav Bhaji and Paneer Pav Bhaji.