Jain pav bhaji is an authentic Jain style Pav Bhaji Recipe made without adding potatoes, onion and garlic. It can be considered as a Fasting Recipe as well. Various healthy vegetables and Indian spices are used for making this pav bhaji very tasty even though without putting garlic and onion.
Jain pav bhaji is something good and healthy to eat for everyone on the streets of Mumbai. Those who do not eat, onions, ginger and garlic are not suppose to go home hungry! Because this pav bhaji recipe is as good and tasty as other pav bhajis. In India, many Jain families pack this pav bhaji in their Lunch Box as well.
This Jain Pav bhaji is specially made for Jains / Jain Community People by using mashed veggies, peas and tomatoes. It's your wish to accompany chopped onion with it.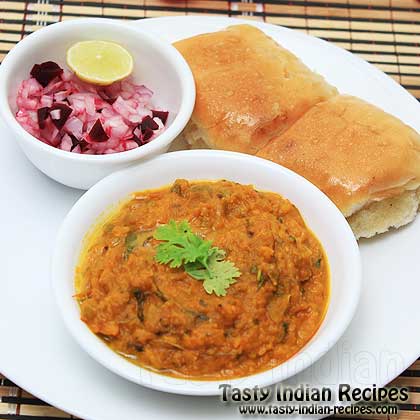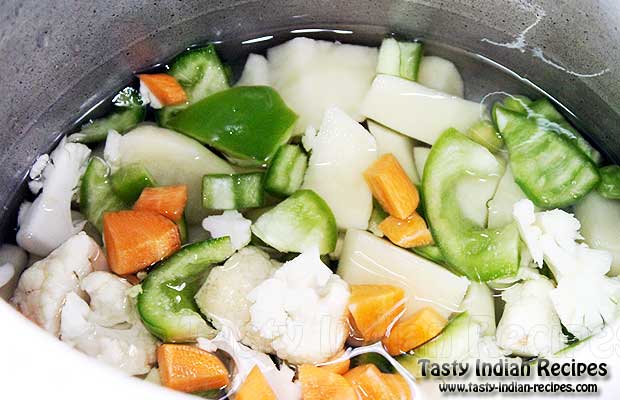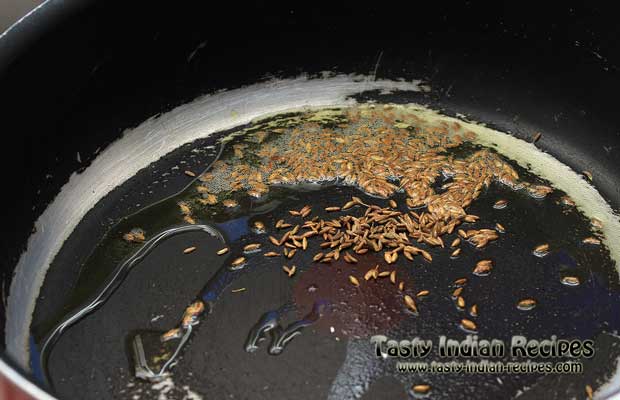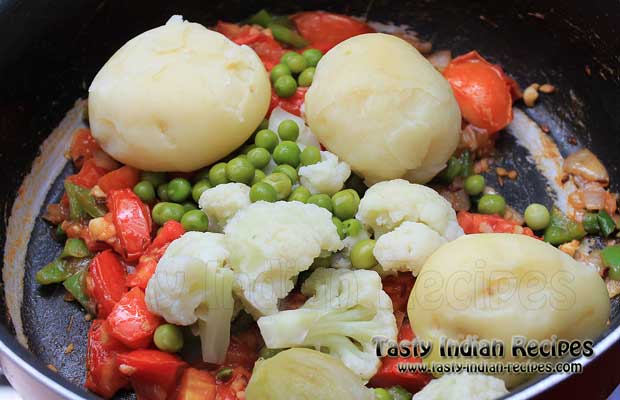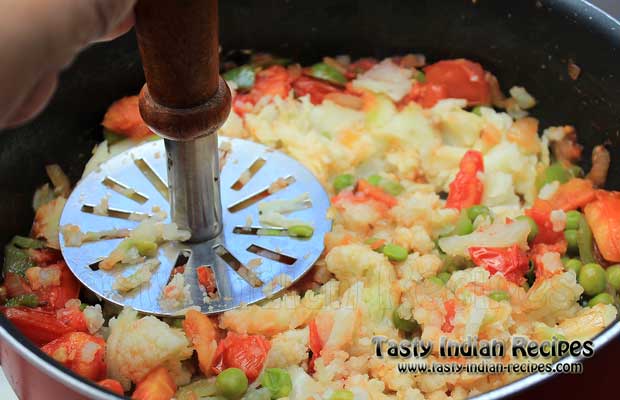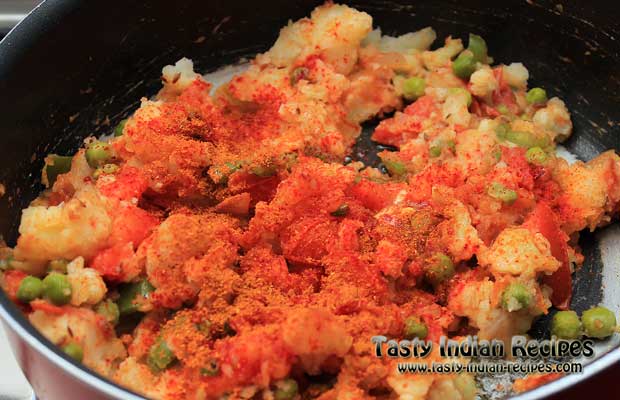 How to make Jain Pav Bhaji Recipe:
Jain pav bhaji Recipe is simply cooked with Vegetables and mild spices. Onion and Garlic is not added for making a perfect Indian Vegan Dish.
Ingredients
1/2 cup cauliflower, florets
1/2 cup green peas
1/2 cup carrot (peeled and chopped)
1 raw banana (optional)
1 medium brinjal (baingan / eggplant)
4 tomatoes, finely chopped
1 cup green capsicum (bell pepper), chopped
2 medium potatoes, chopped
1 teaspoon cumin seeds
1/2 teaspoon red chilli powder
1/2 teaspoon turmeric powder
2 teaspoon pav bhaji masala
Fresh coriander leaves, finely chopped
2 tablespoon oil
Salt to taste
Instructions
Pressure cook the vegetables (green peas, potatoes, carrot, brinjal and cauliflower), with some water for 2 whistles. Mash the boiled vegetables and keep aside. Peel the banana and mash with veggies.
Melt the butter in a pan and add capsicum and tomatoes. Stir fry for few seconds and then add boiled vegetables, salt, spices and pav bhaji masala. Mash again with the help of masher, on a medium flame for 5 to 7 minutes, till the veggies are well blended while stirring continuously.
Garnish with chopped coriander leaves and serve with buttery pav and lemon wedges.
Notes
Jain Pav Bhaji does not contain onion and garlic, hence in India this Pav Bhaji Recipe can be eaten during fasting.
Tasty Indian Recipes
Chef Tips:
At the time of serving pav bhaji, place buttery pav and lemon wedges beside the bhaji.
Jain Pav Bhaji really tastes very good and you must try it once in your home. It's a different experience of making and eating this pav bhaji, rather than other normal pav bhaji.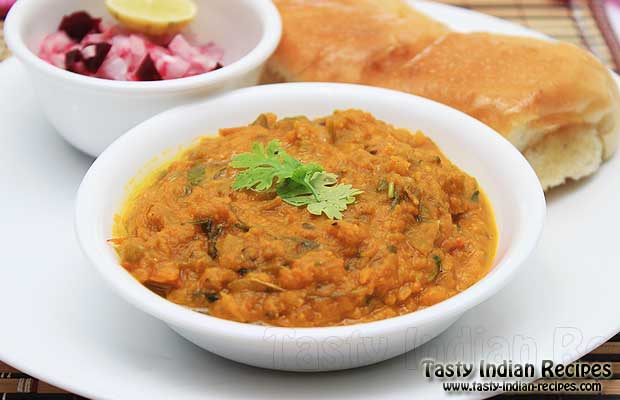 Further Reading:
If you are looking for more Pav Bhaji Recipes, then do check Khada Pav Bhaji and Paneer Pav Bhaji.