Mixed Fruit Juice is one of the most refreshing Beverage or Juice, full of nutrients and taste. I generally make this juice in summer with different fruits that are available at home. It is a simple and easy homemade juice made with Oranges, Apples, Grapes, Lemon and Kiwi. This Juice is fully loaded with nutritional values and taste.
In India, summer is really hot and when the sun is on top, it becomes difficult to digest our daily homemade food. In this situation several types of juices fills the quota of food and prevents our body from dehydration.
This Juice is healthy and provides a variety of vitamins and minerals. I love to have some fruits or fruit juice in between my lunch and dinner, because it helps fill the stomach and satiate the slight hunger in between meals and prevents me from reaching other high calorie food.
Personally I do not prefer to buy commercial juices which are mostly loaded with preservatives, artificial sweeteners, coloring and what not. Most of the outside juices are even heavily processed. I like to make juice from fresh fruits. Nothing tastes better than freshly squeezed juice and we can be sure there are no added preservatives or sweeteners.
Oranges is one of my favorite fruits and I use it in good quantity in my mixed fruit juice. Oranges are great for the skin as it is  packed with antioxidants and Vitamin C. Eating oranges or drinking a glass of orange juice everyday gives a clear and glowing complexion. It also helps improve your immunity.
The health benefits of oranges are many and I do not want to bore you with all that, so quickly let's start making my healthy, tasty and homemade Mixed Fruit Juice.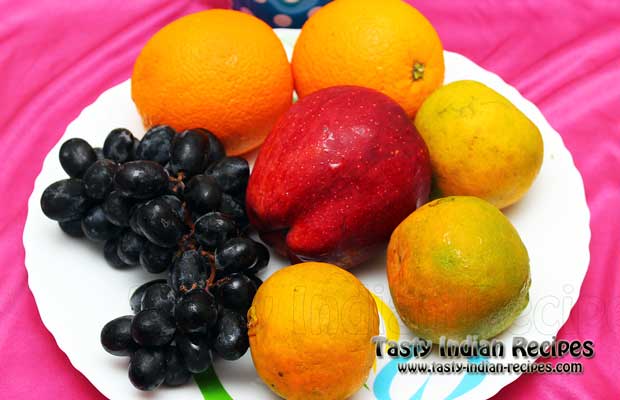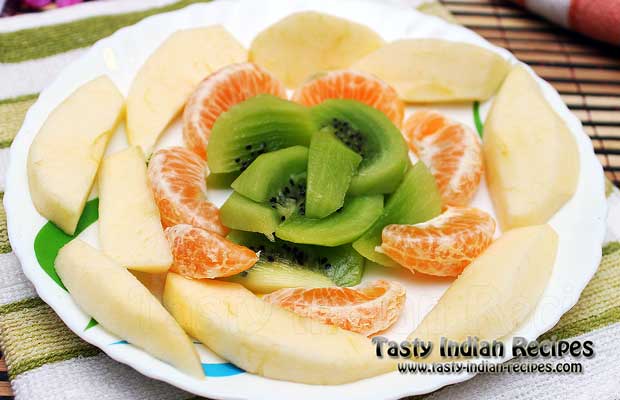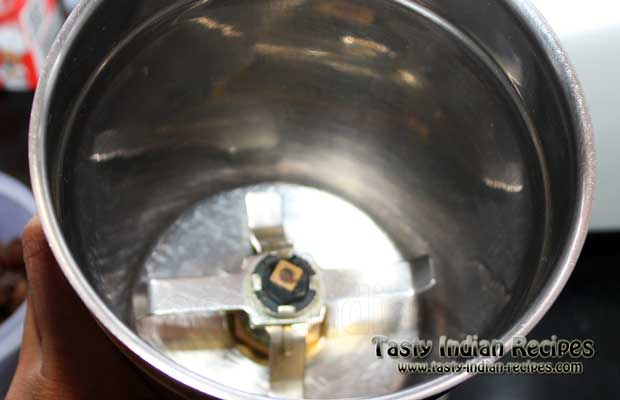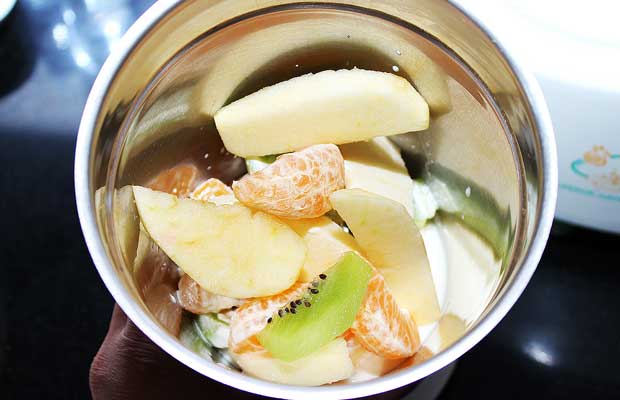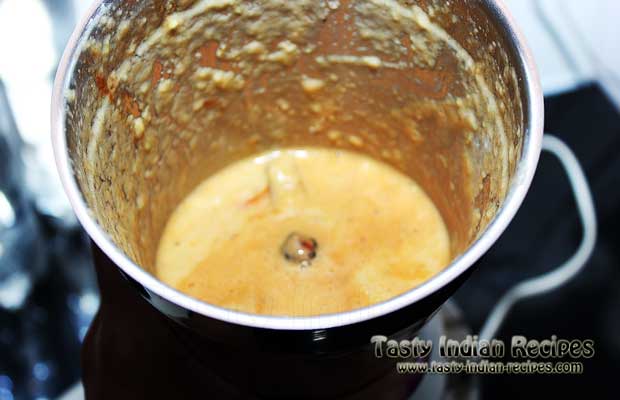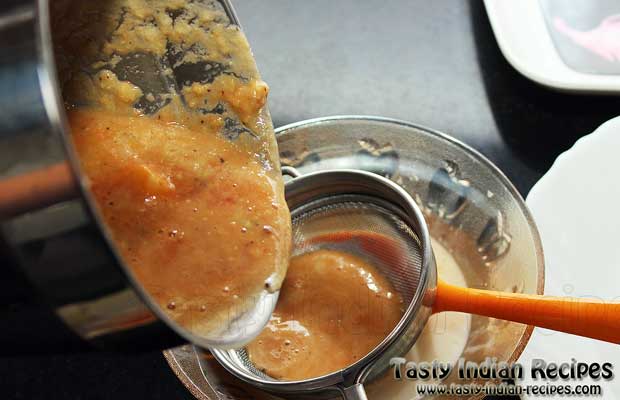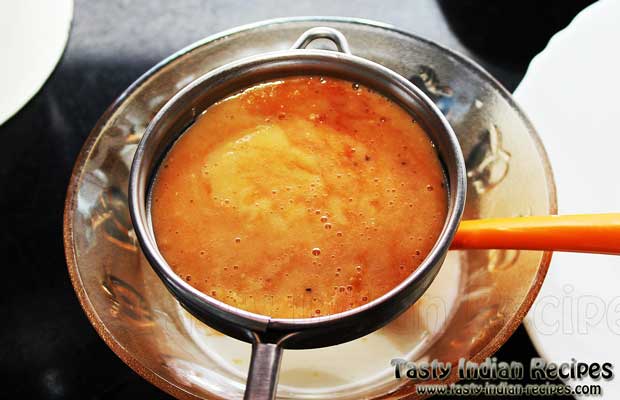 How to make Mixed Fruit Juice Recipe:
Mixed Fruit Juice Recipe is a simple and easy Homemade Juice made with Oranges, Apples, Grapes and Kiwi. It contains lots of Nutritional Values and helps to improve your immunity specially during hot Indian summer.
Ingredients
4 oranges
1 big apple
2 cups black grapes
1 cup kiwi pieces
1 tablespoon sugar (optional)
A lemon wedge for garnishing
Instructions
Wash and rinse all the fruits and remove tough and bitter parts from them. Also remove their seeds and stems.
Chop your fruits into the appropriate-sized chunks, pieces or slices depending on how you will be juicing.
Use seedless grapes, and make sure there are no stems lingering. Peel oranges and take out its slices. Peel the apples and cut into thin slices or pieces. Also peel kiwi and cut into slices or pieces.
Prepare your juicer. Whether you are using an electric juicer, a food processor, or a hand juicer, make sure it is clean and sanitized before you begin.
Put the pieces of of apple, oranges, grapes and kiwi in the mixer and blend for 2 minutes.
Add sugar if required and blend for one more minute.
Take out the juice from the blender into the strainer and discard the rough particles of it.
Your fresh, homemade juice is ready to serve. Refrigerate for about an hour to serve chilled.
Notes
Mixed Fruit Juice is a Healthy, Homemade Juice Recipe, that can be made throughout the year with Fresh Seasonal Fruits and Vegetables. You can add ice cubes for quick serving of juice.
Tasty Indian Recipes
Chef Tips:
Choose your favorite fruits for making healthy and tasty homemade mixed fruit juice.
Do not refrigerate this juice for long hours, because it can reduce the nutritional values from juice. Hence consume them fresh.
You can add vegetables such as cucumber, carrot and beetroot in it.
If you are adding pineapple in it then remove the fibrous core from it and then blend with other fruits.
Fruits having a tough skin such as banana should be peeled properly and for citrus fruits, remove the pith (the white fibrous
Mix different colorful, healthy and nutritional range of fruits. Taste and add sugar and flavorings if required. Many fruits have an abundance of natural sugars already, so for the healthiest drinks, add sugar only if it is really necessary.
You can add little bit of lemon juice to enhance the taste.
The timing of processing or blending of fruits depends upon the equipment that you are using for making the juice. (An industrial / commercial juicer can handle half a pineapple at once). A consumer-grade food processor or blender prefers to be fed 1 inch (2.5cm) chunks.

Mixed Fruit Juice
Further Reading:
If you are looking for more such Healthy Homemade Juices, then do check Orange Crush Juice, Mixed Fruit Drink and Cucumber Cucumber Punch.