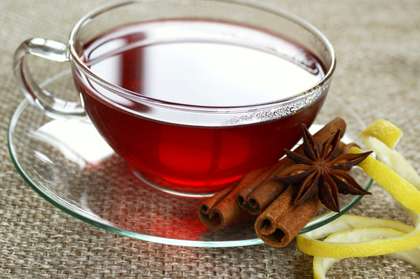 Spiced Tea is one of the most healthiest tea served in India. Spiced tea contains several healthy herbs and whole spices, generally made in milk and original tea leaves are used.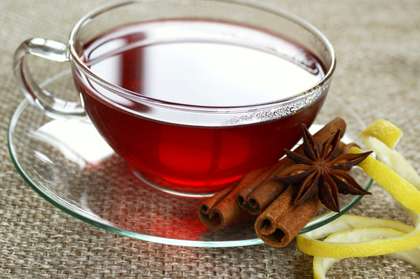 Preparation time: 5 minutes
Cooking time: 5 minutes
Servings: 4
Ingredients:
4 cups milk
3 tsp fresh tea leaves
3 tsp sugar
1 brown Cardamom (Badi Elaichi)
2 Cloves (Lavang)
1 Cinnamon Stick (Tuj/Dalchini)
4 Black Pepper corns (Kalimirchi)
1-1/2 cups Water
How to make Spiced Tea:
Combine the water, cloves, cardamom, peppercorns and cinnamon in a big vessel.
Bring on few boils.
Stir in the tea leaves and continue to cook over a moderate heat for 2 minutes.
Add the milk and sugar and boil again for few more minutes.
Remove from the heat.
Strain and serve piping hot.