Carrot Juice is one of the most healthiest drink can be easily and quickly made with Fresh Carrots. Carrot juice is considered very healthy and has a lots of nutritional values. This juice should be used immediately after it is made.
Carrots are a root vegetable which is bright orange in color and has a sweet tasting juice. It is possible to make carrot juice by yourself at home if you own a juicer or blender.
There are number of health benefits from Carrots and hence it is used for making variety of food items, Salads, Raita, Rice Dishes and Beverages. Carrot juice has a particularly high content of Pro vitamin A (ß-carotene).
Carrot juice is very high in beta-carotene, and is a cancer-fighting agent. Beta-carotene is a pigment substance found in plants that can often form into vitamin A. Vitamin A helps to promote growth for visual light and color, prevents drying of the skin and eyes, helps maintain the digestive system and urinary tracts, as well as enhances the fight towards bacterial infection.
Juicing your carrots will help to promote healthier hair, skin, and nails, hence you can see in my blog, there is variety of Carrot recipes, such as Carrot Pickle, Carrot Chutney, Carrot Cake and many more. Let's have a quick look to my healthy, homemade carrot juice recipe.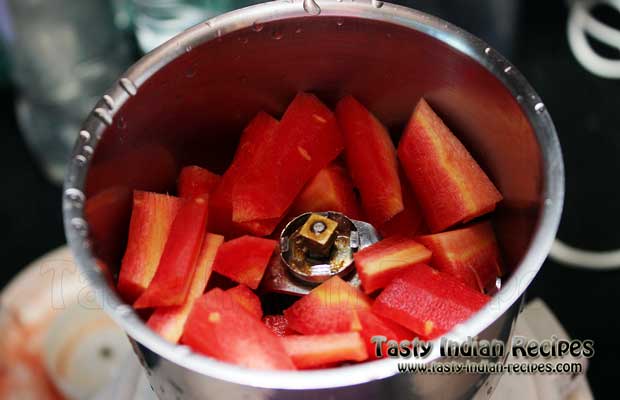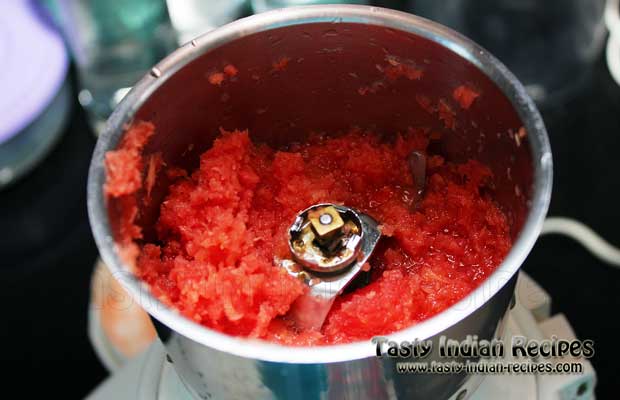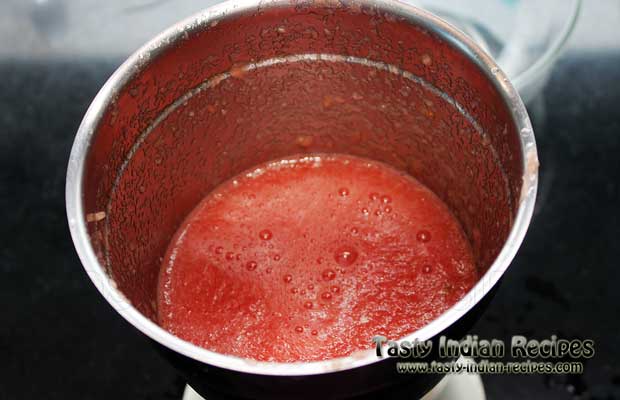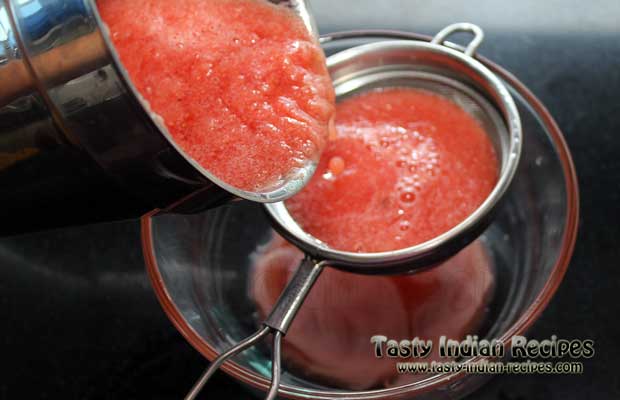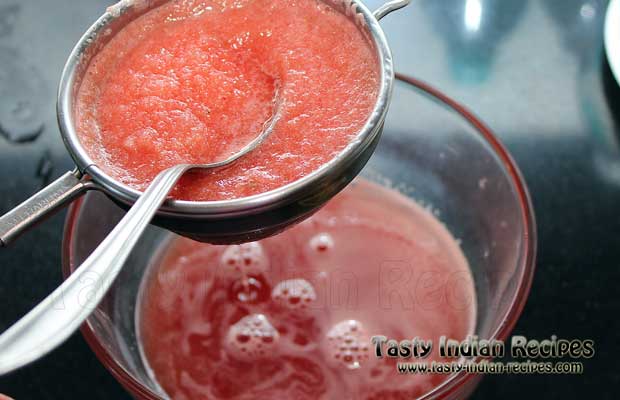 How to make Carrot Juice Recipe:
Carrot Juice Recipe is a Simple and Refreshing Juice made with Fresh Carrots. It's a healthy way to get a great deal of Nutritional Values in form of this Juice.
Ingredients
4 Carrots
Sugar as per requirement
Few Ice cubes
Instructions
Peel the skin of carrots, rinse in water and chop in small pieces.
Put the carrot pieces in a blender and grind smoothly.
Add sugar if required and grind again for few more seconds.
Strain the juice and add few ice cubes in it.
Serve immediately.
Notes
If you want, you can add ginger in it. Ginger helps in digestion of the raw carrots and prevent heart burn.
Tasty Indian Recipes
Read more about health benefits of Carrots at Wikipedia.