Fresh Orange Juice is a quickly made refreshing drink or beverage, tastes much better than the orange juice from concentrate. I used fresh oranges for making it at home home. Orange juice provides a variety of vitamins and minerals and is fat free, saturated fat free, sodium free, cholesterol free and free from added sugars.
One of my readers asked about how to make fresh squeezed orange juice, she also asked that whether I like orange juice. The answer was overwhelmingly YES! Hence I decided to make it this year in summer So today, we are sharing a recipe with all of you. It takes a little work, but tastes much better than the one which we buy from outside. It is one of my favorite Beverages.
This summer I have been experimenting with lots of fruits and veggies, but I thought I would share my favorite summer drink with you. This juice is super simple to make and all we require is fresh Oranges. That's it! Frankly speaking, I don't prefer to buy juice from the stores because I don't like the added sugars and hidden ingredients that most juices have. I love making my own juice because I know exactly what is going in and coming out! So Let's move to my Freshly Homemade Orange Juice Recipe.
Always Buy Fresh Oranges for making Fresh Orange Juice at home, it is healthy, tasty and full of nutritional vaules.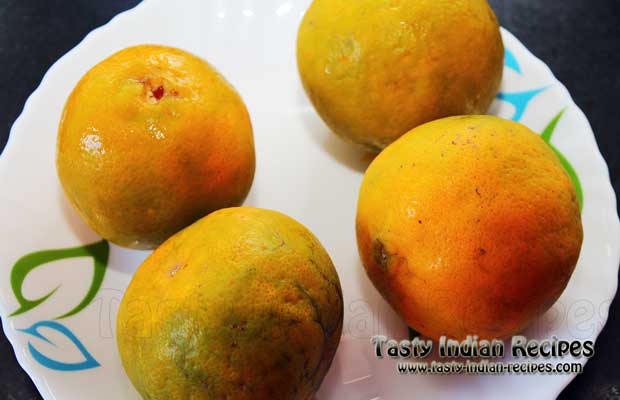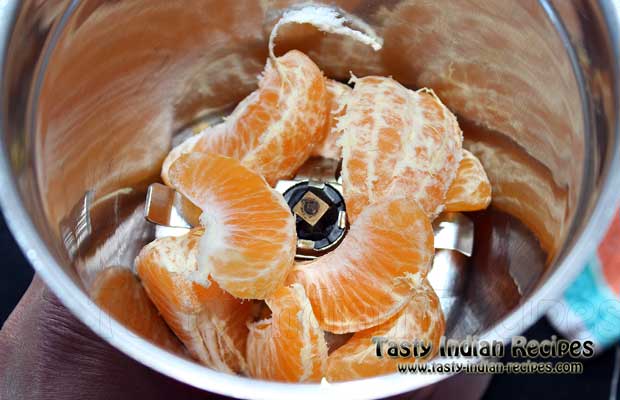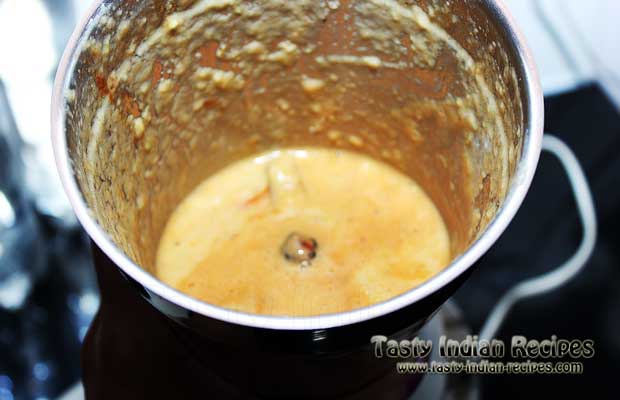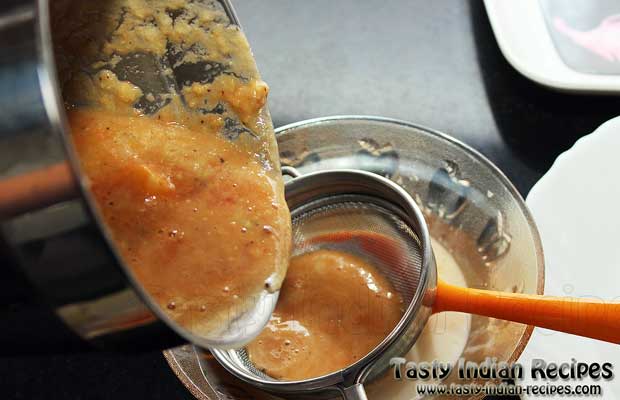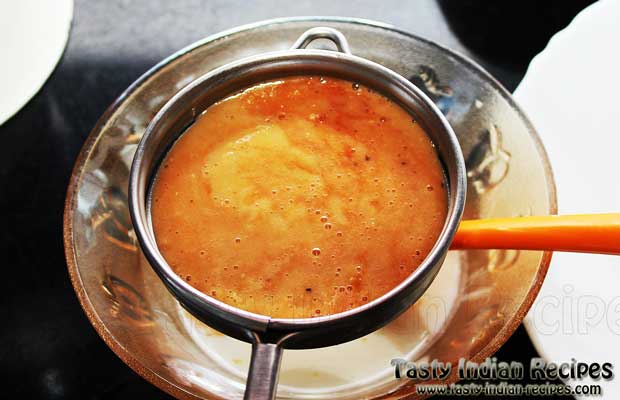 How to make Fresh Orange Juice Recipe:
Fresh Orange Juice Recipe
Fresh Orange Juice Recipe is a refreshing Summer Drink made with fresh Oranges. This Homemade Orange Juice provides a variety of Vitamins and Minerals to the body and gives sufficient stamina and energy to fight with dehydration.
Ingredients
4 Fresh Oranges
1 tablespoon sugar (optional)
Instructions
Peel the oranges, separate its slices and remove the seeds.
Put the orange slices in a mixer and if oranges are not sweet then add some sugar along with slices. Add little water and blend until smooth.
Strain the mixture, squeezing it nicely and discard the sediments after squeezing.
If you want you can add 1 cup of water and keep in refrigerator for few hours to serve chilled.
Notes
You can add ice cubes to this and can serve immediately. In that case, add little less water.
Tasty Indian Recipes
Chef Tips:
Honey can be added instead of sugar.
You can add plain soda / carbonated water instead of plain water.
Another way of making this fresh juice is lightly smack each orange on the counter. Cut in half. Squeeze into the serving glass. You may also use a citrus reamer to do this. If you want less pulp, use a hand juicer with a strainer. Mix plain or carbonated water along with ice cubes and serve.

Fresh Orange Juice
Further Reading:
If you are looking for more Orange Flavored Recipes, then do check Orange Smoothie and Orange Custard Pudding.