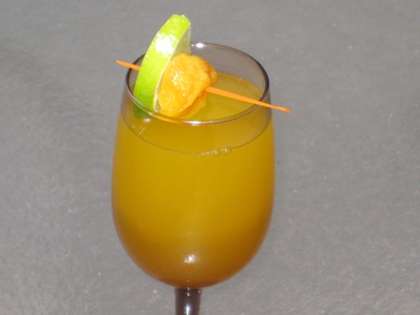 Mango Bellini is one of the delicious Indian cocktail, made with fresh mango and pink champagne. A chilled and refreshing drink is best to serve in parties and functions.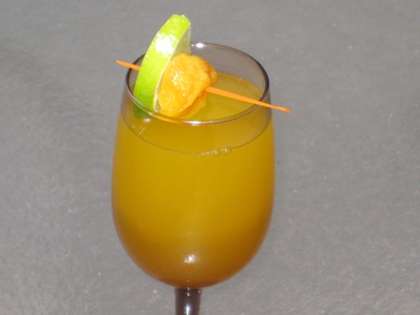 Prep time:
Cook time:
Total time:
Yield: 2 servings
Ingredients:
4 cups fresh Mango juice
Pink Champagne chilled
How to make Mango Bellini:
Divide the mango juice in 6-8 Champagne flutes.
Top up with Champagne of your choice.
Stir gently to mix and serve immediately.