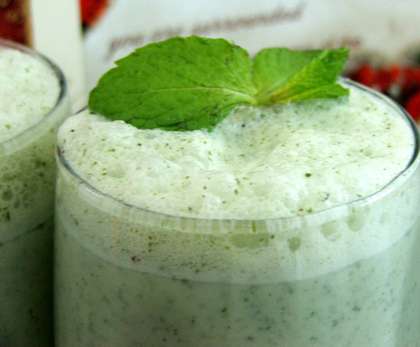 Jeera Lassi is one of the most famous North Indian drink, made with curd, cream and cumin seeds. Roasted cumin powder gives a unique taste and flavor to the simple lassi and mostly served with delicious paratha's.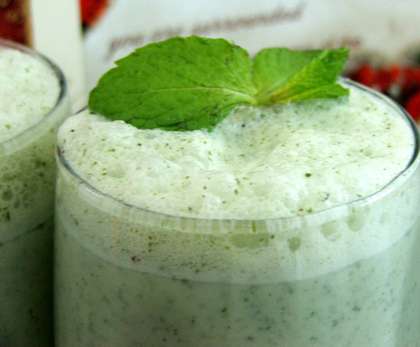 Preparation time: 2 minutes
Processing time: 5 minutes
Servings: 2
Ingredients:
4 cups fresh thick curd (yogurt, dahi)
2 cups cold water
3/4 tsp roasted cumin powder (jeera powder)
4 tbsp fresh cream (Fresh or frozen malai)
1/2 tsp lemon juice
Salt to taste
Few Crushed Ice Cubes
How to make Jeera Lassi:
Place the curd, cream, lemon juice, ice water and salt in a blender.
Blend for 2-3  minutes until smooth.
Add ice cubes and blend for another minute.
Mix the remaining ingredients and process for 5-7 more seconds.
Pour the prepared lassi into chilled glasses and sprinkle some roasted cumin.
Serve with hot Indian Paratha.