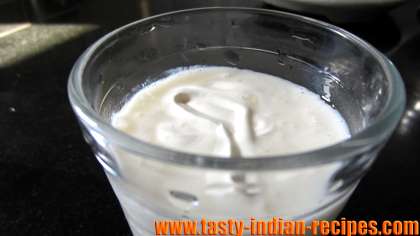 Lassi Patiala is the famous Punjabi drink, generally served between the summer meals. This delicious and yummy Indian lassi patiala is made with fresh yogurt and sugar and flavored with cardamom and saffron.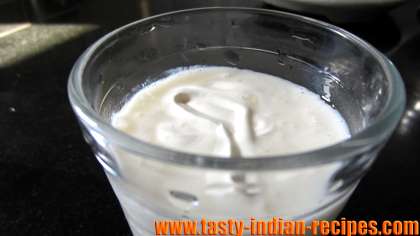 Prep time:
Cook time: 5
Total time: 10
Yield: 4 servings
Ingredients:
4 cups thick curd
2 tbsp warm milk
4 tsp sugar
1 tsp ground cardamom
Few strands of saffron (kesar)
A pinch of salt
Few Ice cubes
2 tsp pistachio (pista), fine chopped
2 tsp almonds (badam), fine chopped
How to make Lassi Patiala:
Soak the saffron in warm milk and mix until saffron is completely dissolved.
Mix the yogurt and sugar very well in a bowl.
Add saffron mixture, ground cardamom, a pinch of salt and ice cubes.
With the help of electric hand beater, beat the lassi until frothy and light.
Finally garnish it with chopped pistachio and almonds.
Add crushed ice over it and serve chilled.