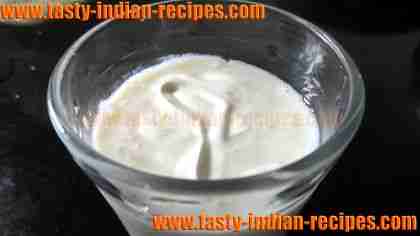 Sweet Lassi is the smooth blended mixture of curd, sugar and cardamom. It is one of the best lassi having a delicious layer of fresh cream on the top. Enjoy the special sweet lassi as a great drink in this summer season.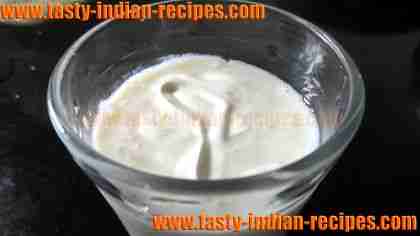 Preparation time: 2-3 minutes
Cooking time: nil
Servings: 2
Ingredients:
2 cups yogurt (fresh curd)
3 cups sugar
4-5 mint leaves
2 tsp green cardamoms crushed
2 tbsp fresh cream
1/2 tsp salt
How to make Sweet Lassi:
Whisk the yogurt very well in a bowl.
Add salt and sugar.
Taste and adjust the sugar as per the requirement.
Add the crushed cardamoms and mint leaves.
Mix well and make a smooth lassi batter.
In a serving glass add 1/2 tsp fresh cream.
Now pour this lassi and fill the glass.
Again top the lassi with 1/2 tsp of fresh cream and keep in the refrigerator.
Serve chilled.
Chef Tips:
Serve this sweet lassi chilled to enjoy the drink.
You can garnish lassi with fresh mint leaves and chopped cilantro at the time of serving.
For making smooth blend of lassi, blend the curd in the chopper or blender. Your lassi will be smooth enough.