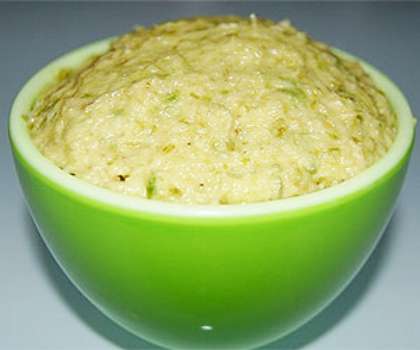 Curd Chutney is the smooth blend of good amount of curd, mint leaves and spices.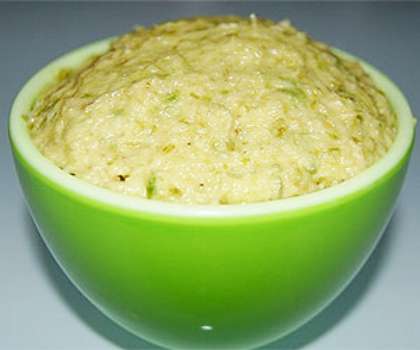 Preparation time: 6 minutes
Cooking time: 2 minutes
Servings: 6-8
Ingredients:
4 cups fresh yogurt (curd /dahi)
4 tbsp fresh mint leaves (pudina)
2-3 green chillies
1 inch ginger
2 cloves garlic
3/4 tsp salt
1/2 tsp lemon juice
How to make curd chutney:
Beat the curd and keep aside.
Combine all the ingredients in a grinding jar.
Grind on high for 2 minutes to make a smooth paste.
Mix the prepared chutney in beaten curd.
Serve with Indian snack dishes.