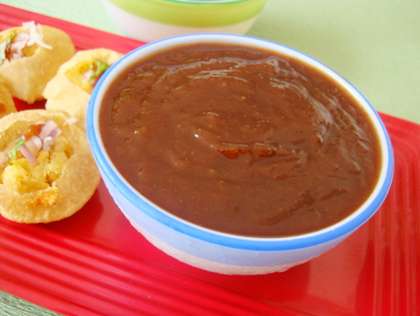 Date Chutney is the most tastiest chutney recipe, made with lots of Dates (Khajoor) and whole Indian spices.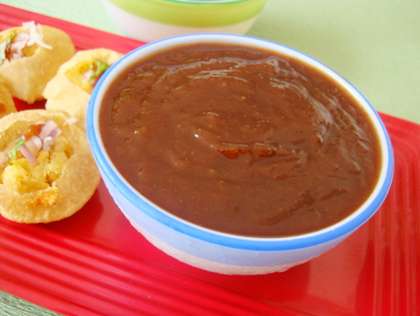 Preparation time: 15 minutes
Cooking time: 2-5 minutes
Servings: 8
Ingredients:
1/2 kilo Dates (Khajoor)
2 -3 big Cardamoms (Moti Elaichi)
4 tbsp Almonds (Badam) blanched
1 inch ginger (minced)
2 Cloves (Lavang)
4 tbsp Raisins (Kishmish)
3 tsp vinegar
1/2 tsp ground Cinnamon (Dalchini)
1/2 tsp Red chili pepper (Lal Mirchi)
1 cup Sugar (Cheeni)
1-1/2 tsp Salt (Namak)
How to make Date Chutney:
Remove the stone from dates and cut them into halves.
Now combine the halved dates, ginger, spices, salt, chilli powder and vinegar in a pan and cook for few seconds till dates are tender.
Mix sugar and cook until the mixture thickens.
Remove the prepared mixture from the fire and then add raisins and almonds by stirring well.
Mash the chutney very well and then pour in clean jar.
Cork the jar tightly and you may serve this chutney after 3-4 days.