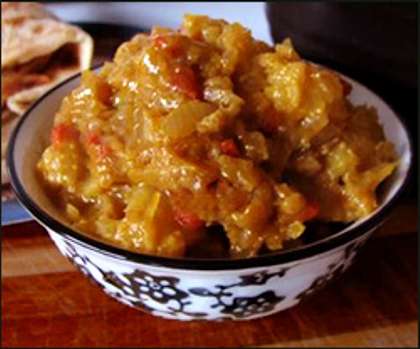 Banana Chutney can be easily made at home. Few ripe bananas, cinnamon, spices and some dry fruits are the easily available ingredients to make this delicious chutney recipe.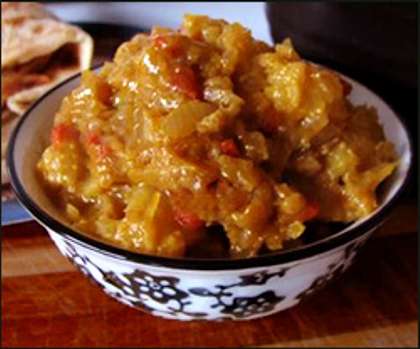 Preparation time: 5-6 minutes
Cooking time: 8 minutes
Servings: 4
Ingredients:
4-5 ripe bananas (kele)
1/4 teaspoon of Cinnamon (Dalchini) powder
1/2 teaspoon Red chili pepper (Lal Mirchi)
2 teaspoons Salt (Namak)
1 1/4 cups Sugar (Cheeni)
2 big cardamoms (Elaichi Moti)
2 ground Cloves (Lavang)
2 tbsp Vinegar (Sirka)
4 teaspoons Almonds (Badam) chopped
4 teaspoons Raisins (Kishmish)
How to make Banana Chutney:
Peel and chop bananas in a bowl.
Cook the chopped bananas with vinegar to a pulp and then stir in sugar until it dissolves.
Remove from the fire.
Add salt and spices.
Mix well and then add raisins and almonds.
Cool, stir and pour into clean jars and cork tightly.
Serve after 2 -4 days.