Seviyan kheer is also known as Vermicelli Kheer. This Kheer is generally made on several Indian Festivals and is often served in occasions and family celebrations. Here Seviyan or Semiya are cooked in Milk, Sugar, Cardamom and Dry Fruits. My hubby likes Seviyan Kheer, so I decided to experiment it with few available ingredients with me, but it really came out very well and he liked my Seviyan Kheer Recipe.
Along with this Famous Indian Pudding / Kheer Recipe, you can make Sweet Potato Kheer, Sabudana Kheer, Rice Kheer, Seviyan Kheer in Ghee, Parippu Payassam, a famous South Indian Pudding and many more. These Pudding Recipes can be made in Indian Fasting Days as well.
I have first roasted the Seviyan to remove the raw flavor from it and here roasting is very important, it gives a nice taste and flavor to this kheer recipe. You can use roasted whole wheat thin seviyan/vermicelli for the kheer. but then too you need to fry it again just to ensure even browning, but prevent the seviyan from burning, otherwise it will taste sour.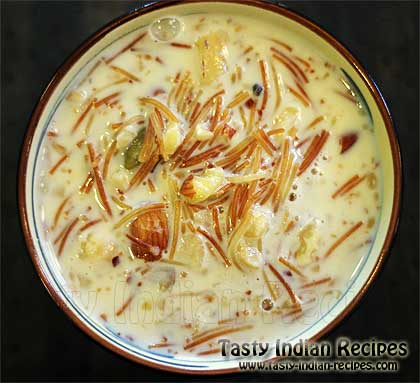 In India, this seviyan kheer is most probably made in Festivals, such as Raksha Bandhan, Diwali and even on Holidays. I have observed one important thing while making this kheer at home, that Cardamom Powder or Crushed Cardamom do add their subtle fragrance to the kheer, hence do not skip this ingredient, as far as dry fruits are concerned you can add your choice of dry fruits. You can add Cashew nuts, Almonds, Raisins, Pistachios and Dates in this Kheer.
If you are making this Pudding properly at home, then your Kids and adults, both are going to like it. Actually this Kheer is Kids Favorite Dessert. It's an easy Seviyan Kheer Recipe, that gets done in 20 minutes. So lets start making step by step Vermicelli Kheer or Seviyan Kheer Recipe. For complete list of Seviyan Kheer Recipe Ingredients and step by step method, please refer to recipe snippet below. You can also take a printout from our Recipe Snippet.
Seviyan Kheer Recipe – Step by Step
Following are the ingredients required for making Seviyan Kheer Recipe. Seviyan, Milk, Sugar, Green Cardamom, Saffron, Cashewnuts, Almonds and Raisins.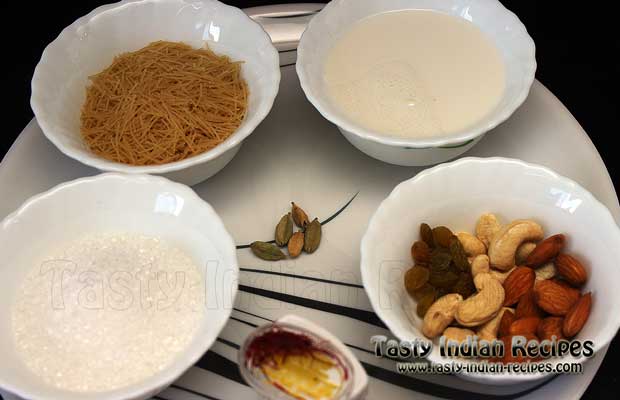 Soak few Saffron Threads in some warm milk and keep aside.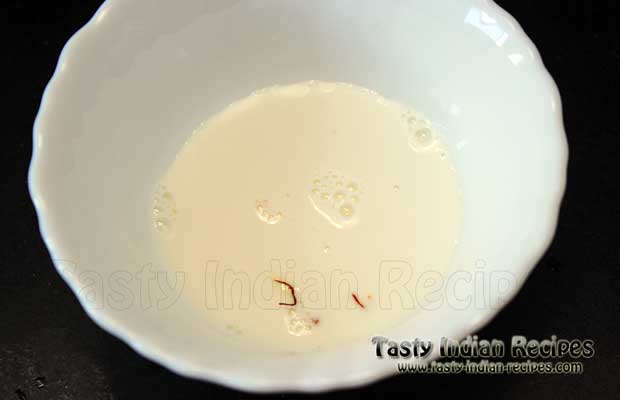 Heat a non-stick pan and roast the Seviyan for a couple of minutes on low flame, till golden brown.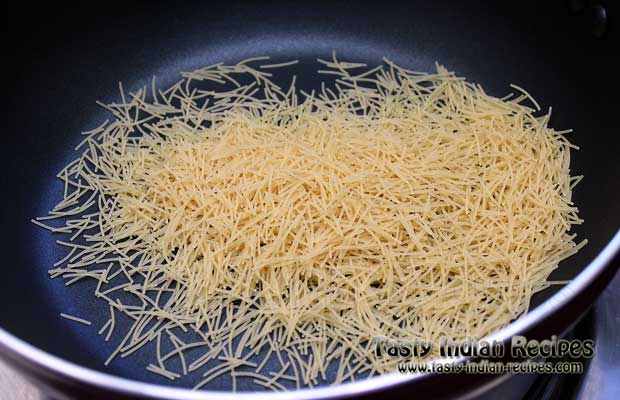 Add Crushed Cardamom and stir constantly, so that seviyan should not get burnt.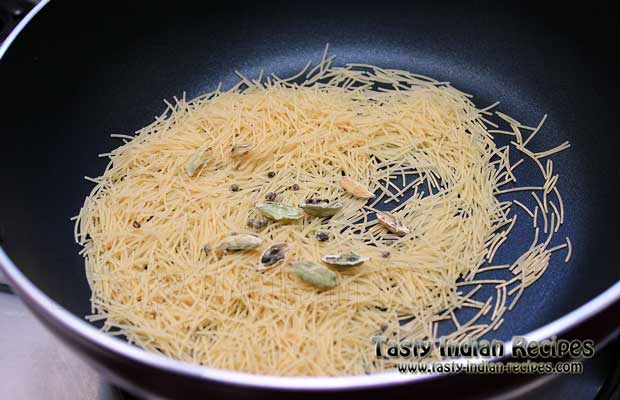 Roast the seviyan for few minutes on low flame with continuous stirring.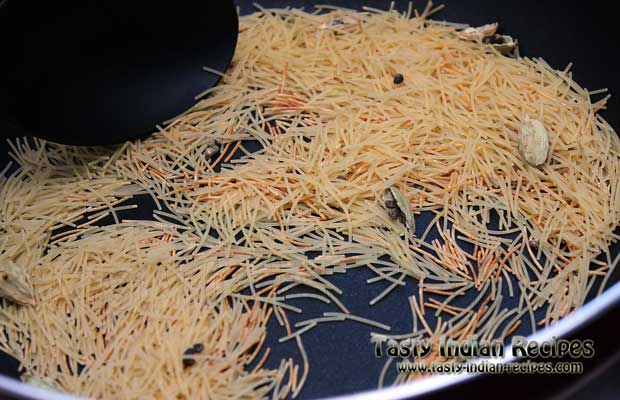 Now add chopped or crushed Cashew nuts and Almonds and stir continue.
Add Milk and mix well.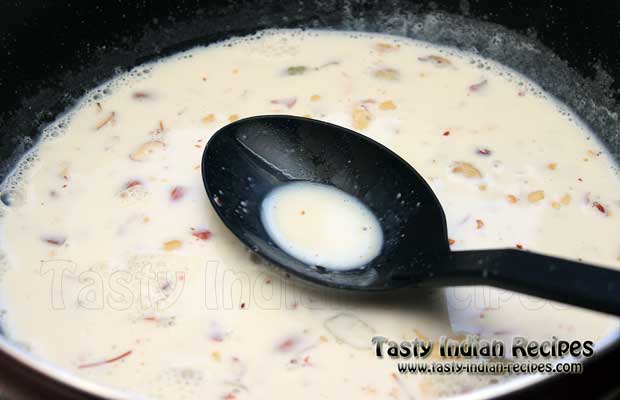 After few boils, add Sugar and stir on low flame for few more minutes to dissolve the sugar.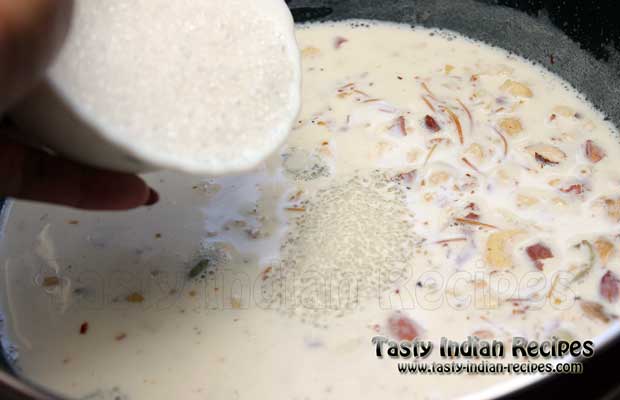 Now add Raisins and mix well. Allow the Kheer to cook on low flame to blend all the flavors.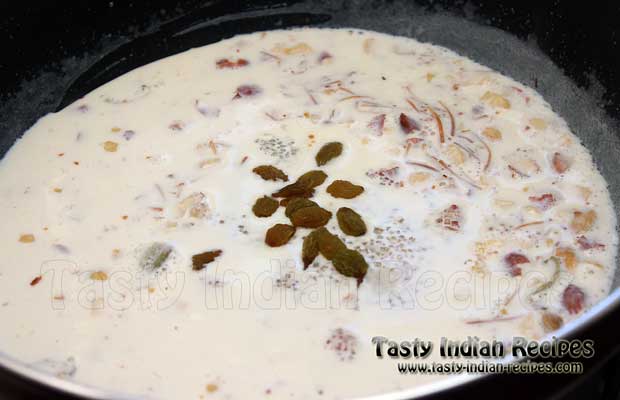 Mix in good quality Cardamom Powder (Elaichi Powder).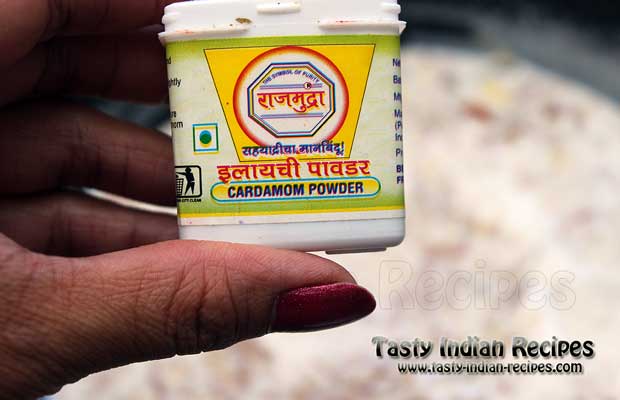 Finally add Soaked mixture of Saffron and cook for a couple of minutes.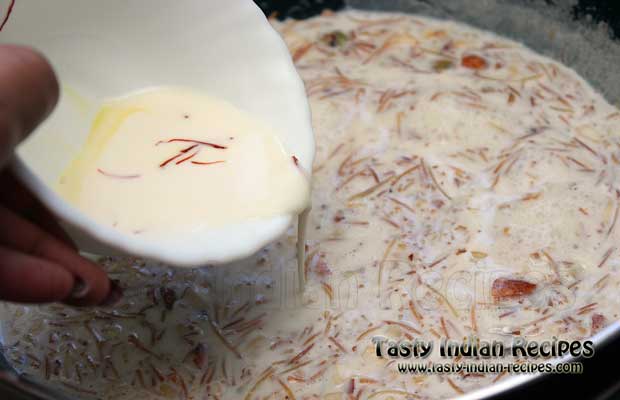 Adjust the consistency of your Seviyan Kheer as per you wish by adding milk and allow it to thicken on simmer.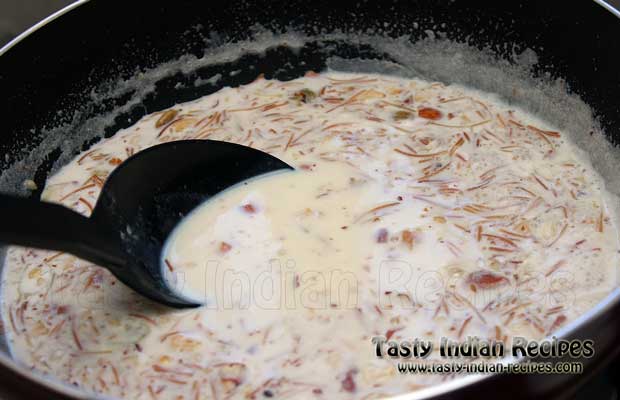 Seviyan Kheer is ready to serve warm or cold.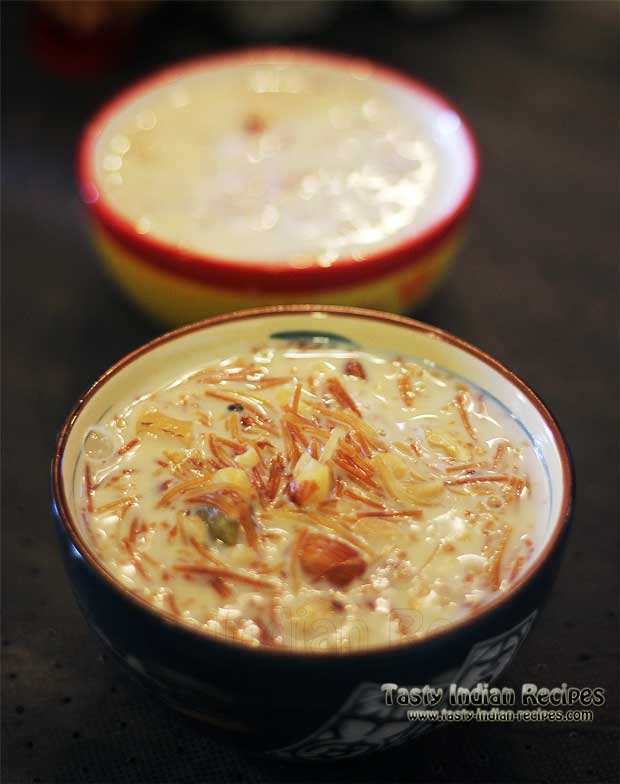 How to make Seviyan Kheer Recipe:
Seviyan Kheer Recipe is also known as Vermicelli Kheer. Here Seviyan or Semiya are cooked in Milk, Sugar, Cardamom and Dry Fruits. This Pudding is generally served on various Indian Festivals and Occasions.
Ingredients
1 cup Broken Seviyan (Vermicelli)
4 cups Milk
3 tbsp Sugar
4 Green Cardamom (Small Elaichi), crushed
2 tbsp Cashew nuts, chopped
2 tbsp Almonds, chopped
2 tbsp Raisins
1/2 tsp Green Cardamom Seeds Powder (Elaichi Powder)
Few Saffron Strands (Kesar)
Instructions
Heat a non-stick pan and roast the Seviyan for a couple of minutes on low flame, till golden brown. Stir constantly, so that seviyan should not get burnt.
Add 4 Crushed Cardamoms, 2 tbsp chopped Cashew nuts, 2 tbsp chopped Almonds and 2 tbsp Raisins. Roast it continue for 2 more minutes with seviyan on low flame.
Now add 4 cups of milk and stir continue on low flame for 2-3 minutes.
Soak few saffron threads in 1 tbsp of warm milk and add into seviyan. Also add 1/2 tsp green cardamom powder and mix well. When the milk comes to a boil, then add 3 tbsp of sugar and stir continue on simmer.
Let the seviyan kheer cook on low flame for about 6-8 minutes, till the seviyan (vermicelli) gets cooked and the milk thickens a little.
Seviyan Kheer is ready to serve now, you can serve it hot, warm or cold, whatever you or your family prefers.
Notes
The quantity of seviyan/vermicelli can be decreased or increased, if you add more seviyan, the consistency will be much thicker like a thick pudding, hence you can adjust the consistency as per your choice. While cooking the seviyan kheer, it tends to be thick, so if you don't like thick seviyan kheer, then don't thicken the milk, alternatively you can add some more milk to the seviyan kheer. Always use good quality & fresh milk. This recipe can be easily doubled or tripled by adding more quantity of ingredients. You can add dry fruits of your choice. You can roast the seviyan in little ghee as well. 1/2 tsp of Rose Water can be added for more flavors.
Tasty Indian Recipes