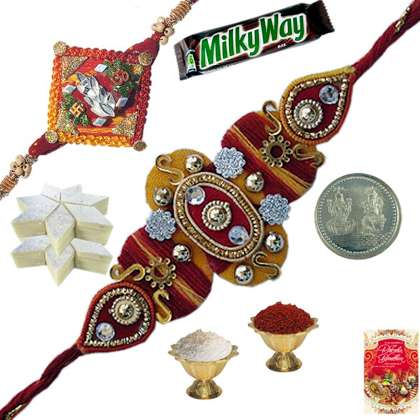 Raksha means 'protection' and Bandhan means 'bond'. Raksha-bandhan is a bond of protection. In India, this holy festival will be celebrated on Tuesday, 20th August, 2013. This is the most popular festival in India. The celebration of Raksha Bandhan has been observed in Mauritius and Nepal as well,  where people celebrates the relationship between brothers (shaurya), cousins and sisters (shreya).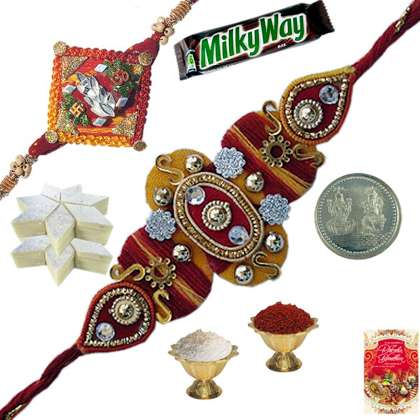 It is also famous as a "Rakhi Purnima". The festival is observed by Hindus, Jains, and some Sikhs. It has been said that the traditional of tying a thread or a rakhi had come into practice from Indrani, the wife of Indra.
When the gods suffered a terrible defeat at the hands of the demons and Indra lost his kingdom, Indrani, following Vishnu's advice, prepared a charm as prescribed by the sacred texts and tied the thread around Indra's wrist. Indra easily defeated the demons by virtue of this thread and won back his kingdom.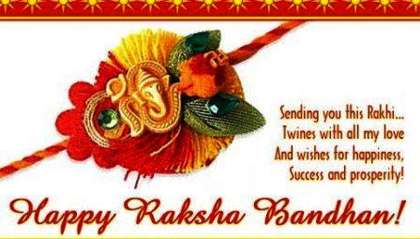 The central ceremony involves the tying of a rakhi (sacred thread) by a sister on her brother's wrist. This symbolizes the true love of  sister's and prayers for their brother's well-being and successful life, where as brother is being responsible to protect her sister for the lifelong.
Tying a rakhi signifies the obligation of the strong to protect the weak. History records many instances of Hindu queens sending rakhis to Muslim kings to seek their help. Despite their differing faiths, the kings invariably provided help and honored the significance of rakshabandhan as a tie of protection.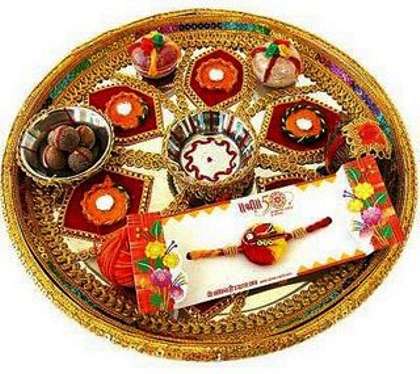 The Rajput queens practiced the custom of sending rakhi threads to neighboring rulers as token of brotherhood. Rakhi comes in different colors and designs. The sister's on this emotional day, becomes eager to buy the most precious rakhi for their brother's and the brothers in return offers gifts or cash money to their sisters, and then both brother and sister, traditionally feed one another sweets.
Variety of sweet dishes and special recipes are prepared on this Holy Indian Day, These sweets include anything from Jalebi, Kaju Katli, and Burfi to laddoos, balushai, rasgullas and many more.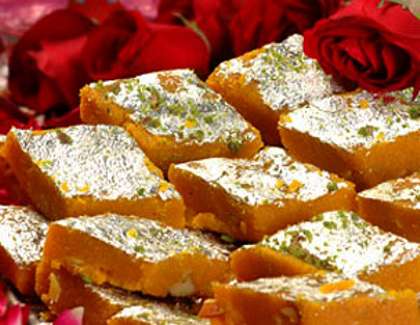 Following are some of the dishes, can be easily prepared at home on Raksha Bandhan. Younger and Elder Sisters can make lots of sweet, spicy and flavorful dishes for their brothers and make this day special for them.