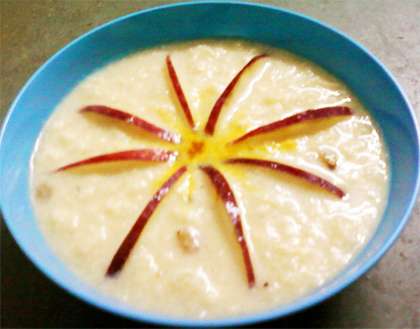 Rabdi is made by using the full fat milk, which is to be thickened with the sugar and then is to be flavored with the cardamom and dry fruits. It is one of the most versatile sweet Indian dish taken from the Punjabi desserts. Delicious rabdi can be made easily at home, you just need to give your time and efforts. Rabdi is best to serve hot or chilled. You can serve it with puri, paratha, masala chapati, jalebi, etc.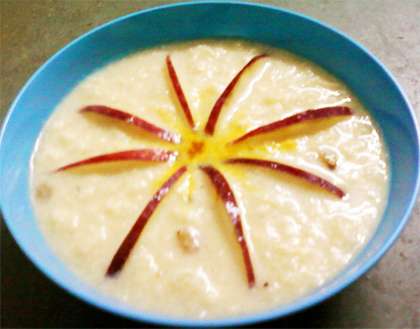 Preparation time: 5 minutes
Cooking time: 35 minutes
Servings: 2 persons
Ingredients:
1 ltr milk
1 cup condensed milk
1 cup mawa
1/4 tsp nutmeg (jaiphal) powder
2 cups sugar
4 green cardamoms crushed
2 tbsp pistachios chopped
How to make Rabdi:
Take a deep shaped vessel.
Add milk and sugar. Mix well and keep stirring on low flame.
Stir for about 15-18 minutes until the quantity reduced to its half.
Scrap the sides and bottom of the pan to prevent from burning.
Add the condensed milk, nutmeg powder and crushed cardamoms.
Add mawa, stir and cook for 8-10 minutes.
Finally add pistachios, mix well.
Cook only for 2 more minutes.
Serve with jalebi or puri.
Chef Tips:
It would be much better if you are making this rabdi in non-stick pan, it would neither burn nor become sticky.
You can refrigerate this rabdi for 2 days.
This rabdi tastes great when is to be served chilled.
You can garnish this dish with nuts and almonds as well.