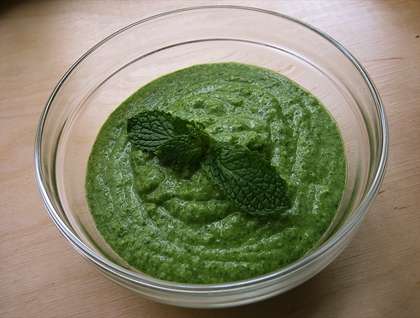 Mint And Mango Chutney is the beautiful blend of flavorful mint leaves (pudina) and seasonal mangoes. It is one of the best chutney recipe that goes with any Indian meal.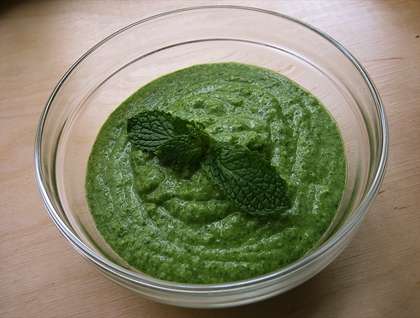 Preparation time: 5 minutes
Cooking time: 5 minutes
Servings: 8
Ingredients:
1 bunch of fresh mint leaves (Pudina Leaves)
1 cup raw mangoes (aam)
1 small onion sliced
3-4 green chillies
1/2 tsp cumin seeds
Salt to taste
How to make Mint and Mango Chutney:
Peel the mangoes and remove the stones from them.
Chop the mint leaves coarsely and wash in clean tap water.
Combine all the ingredients and grind to make a fine chutney.
Add some water and adjust with salt.
Again grind for few more seconds.
Store the prepared chutney in air tight bottle.
You can store this chutney for 4-days in refrigerator.