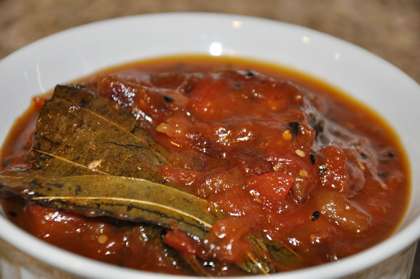 Strawberry And Raspberry Chutney is a spicy and sweet blend of fresh strawberries, raspberries, flavorful spices and dry fruits. Learn how to make homemade Strawberry And Raspberry Chutney Recipe.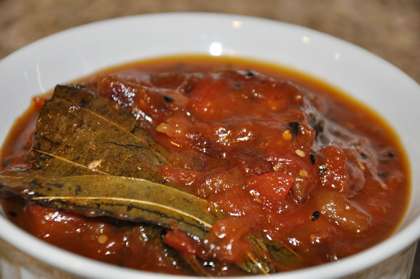 Preparation time: 10 minutes
Cooking time: 20 minutes
Servings: 6-8
Ingredients:
2 cups fresh strawberries
2 cups fresh raspberries with shells
3 tbsp long strips of Ginger (Adrak)
6 cloves Garlic (Lasun) finely chopped
1/2 tsp Red chili pepper (Lal Mirchi)
2 big Cardamoms (Elaichi Moti)
2 bay leaves
1 tsp black mustard seeds
1-1/2 tsp Salt (Namak)
1 cup Sugar (Cheeni)
4 tbsp Vinegar (Sirka)
1 cup Water
10-12 Dates (Khajoor), (cut into long strips)
3-4 tbsp Raisins (Kishmish)
8-10 Almonds (Badam) finely blanched
How to make Strawberry and Raspberry Chutney:
Remove the shells of raspberries and wash in normal tap water.
Cook them with garlic, ginger and 1 cup of water.
Stir continue for few minutes until tenders.
Later Mash the mixture and add the remaining ingredients along with dry fruits, salt and spices.
cook until turns to a thick chutney consistency.
Allow the chutney to cool aside.
Fill in air-tight container / jar and use as per your requirement.