Microwave Popcorn are the perfect homemade popcorn, gets ready in just 3 minutes. They are extremely easy and quick that you don't have to wait much for watching your favorite movie with quickly made popcorn.
Now a days, good quality corns are available in market, hence we use them for making several Indian dishes and some are very instant because of soft corns. So without wasting much time, start making your own delicious, low-fat microwave popcorn using standard popping corn. Get the good quality corn seeds and make them in your own kitchen, at any time, whenever you want to enjoy a popcorn movie.
People always wish to make the popcorn as buttery and crunchy as movie theater popcorn. Well now you can make that dull microwave popcorn just like the popcorn that we enjoy in Theater.
Always use good quality corns for making low-fat and crunchy Microwave Popcorn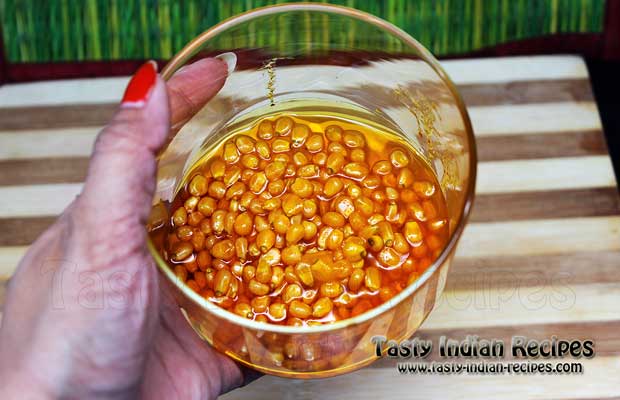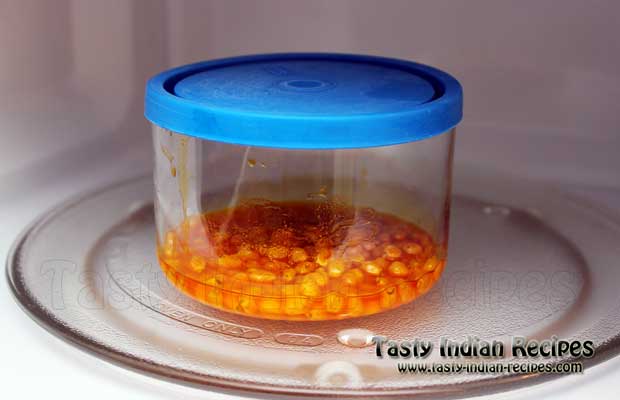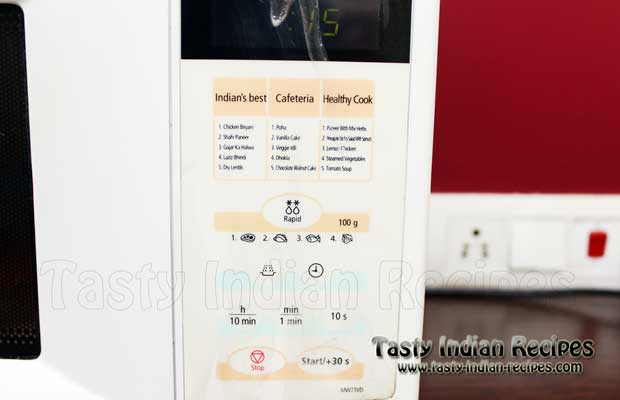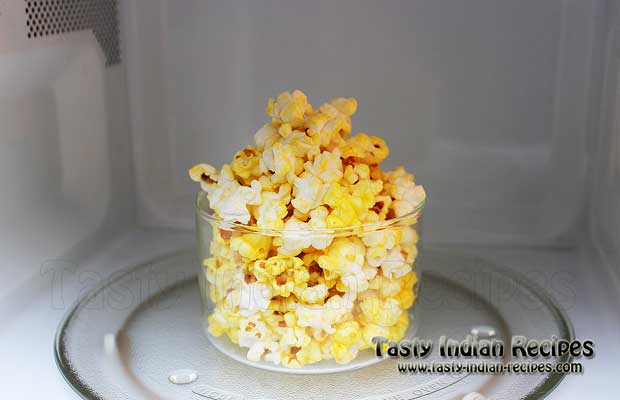 How to make Microwave Popcorn Recipe :
Microwave Popcorn Recipe can be made in just 3 minutes with Corn Seeds, Butter, Oil, Salt and Turmeric Powder. They are really very tasty while watching any popcorn movie.
Ingredients
2 cups corn seeds
1/2 teaspoon unsalted butter / margarine
1 teaspoon oil
1/2 teaspoon turmeric powder
Salt to taste
Instructions
Heat the skillet and roast the corn seeds for a few seconds.
Now in a microwave proof bowl, put the roasted corn seeds, 1 teaspoon oil,1/2 teaspoon butter, 1/2 teaspoon turmeric powder and salt to taste. Mix very well.
Cover with a lid and microwave at 300 degrees F for 2 to 3 minutes till the seeds pop up.
Keep checking the popcorn and adjust the timer accordingly.
Enjoy yummy and homemade Microwave Popcorn.
Notes
You can store these Homemade Microwave Popcorn in an air tight container for 2 days. Always take a big bowl for making microwave popcorn, because popcorn starts raising up and flying around, hence it needs a place to get popped.
Tasty Indian Recipes
Chef Tips:
Store the popcorn in an air tight container for keeping fresh for long time.
While making the popcorn in microwave keep it checking, its because every microwave has its own timer settings and functions.
You can make this popcorn in pressure cooker as well.

Microwave Popcorn
Further Reading:
If you  are looking for more Popcorn Recipes, then do check Cheese Popcorn and Caramel Popcorn.