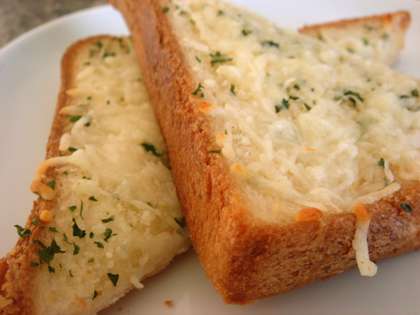 Cheese Toast is a delicious and healthy snack dish prepared with the amazing flavor of cheese, butter and fresh Indian herbs. It is one of the most tastiest and quickest breakfast recipe which can be made on daily basis, kids really like this toast. You can make your healthy routine breakfast by following these easy and simple steps.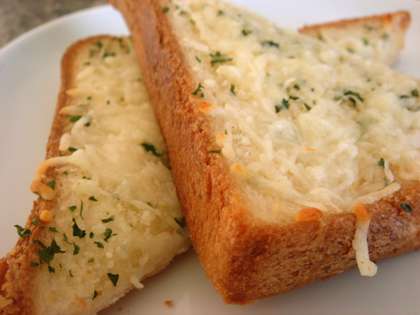 Preparation time: 5 minutes
Cooking time: 3 minutes
Servings: 2 cheese toasts
Ingredients:
4 Indian bread slices
1/4 small onion finely chopped
1 tsp tomato sauce
2 slices amul cheese
1 tsp dried mixed herbs
1/2 tsp black pepper powder
2 tsp mother dairy butter
1 tbsp vegetable oil
Salt to taste
How to make Cheese Toast:
Roughly cut the brown edges of the bread.
Spread little bit of butter and tomato sauce on each and every bread slice.
Combine the onion, salt, pepper powder and herbs well in the bowl.
Put a tbsp of the mixture on a bread slice, place a slice of cheese and cover with the other buttery bread slice.
Heat a tawa and spread little bit of oil all over.
Place this cheese toast and toast from both the sides until turns little brown in color.
Allow to toast it on low flame, flip and then again pour little bit of oil, so that toast will not stick on tawa.
In the similar way make another cheese toast as well.
Cut into triangles or squares and serve with the tomato ketchup.
Chef Tips:
You can toast them in the oven as well.
Keep checking at the time of toasting, they should not burn.
Make sure cheese should get melted and toasts must look crispy and little brown.
You can use white or brown bread for making these yummy and cheesy toasts.
Butter from the famous brand called as Mother Dairy is really very tasty and enhance the flavor of toast.
This toast can be served as a morning breakfast or evening snack.