Cheese Omelette is a classic style Egg Omelette made with Eggs, salt and spices and then stuffed with good amount of Mozzarella Cheese. This Omelette is one of the most popular breakfast recipe.
There are variety of omeletts can be made at home, such as Egg Omelette, Masala Omelette, Mushroom Omelette and many more. This particular omelette is kids most favorite omelette, its because we are stuffing a good amount of kids favorite cheese in it.
On Sunday and on holidays of husband and kids, you can really make it quickly and impress them with your Sunday Breakfast Brunch. If you are adding flavorful herbs in it then it will be very appetizing. Here is a simple and easy way of making it.
If you want you can add milk in beaten egg mixture, the addition of milk results in a creamier texture and provides more fluffiness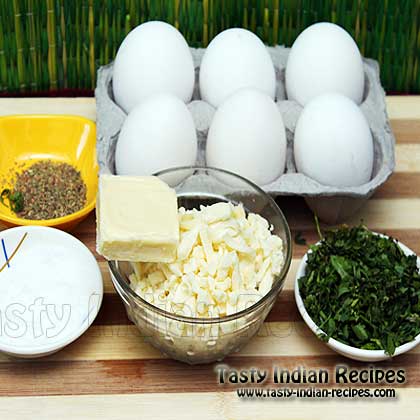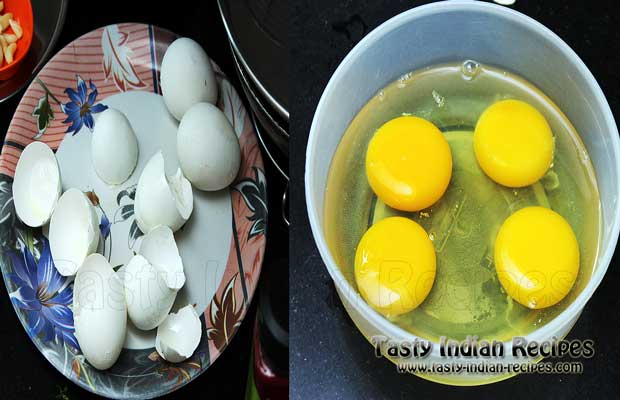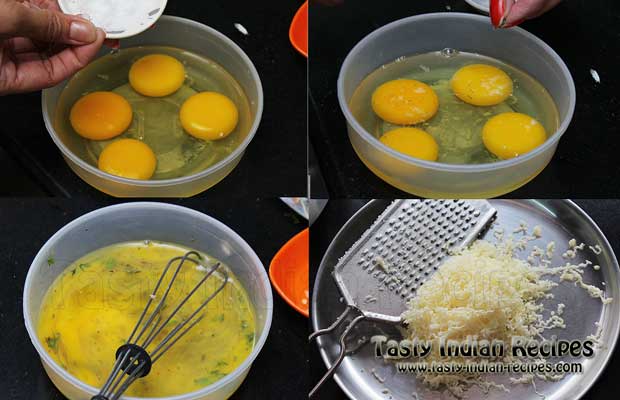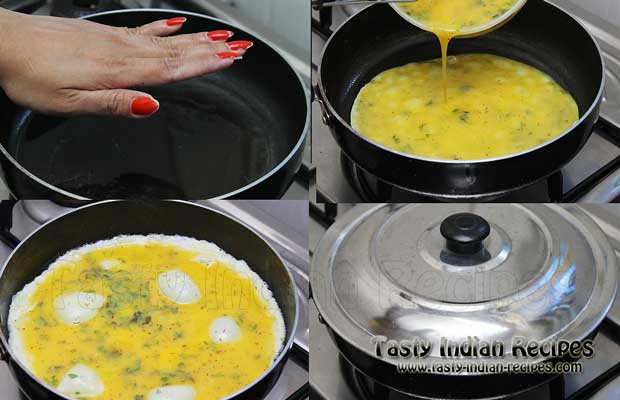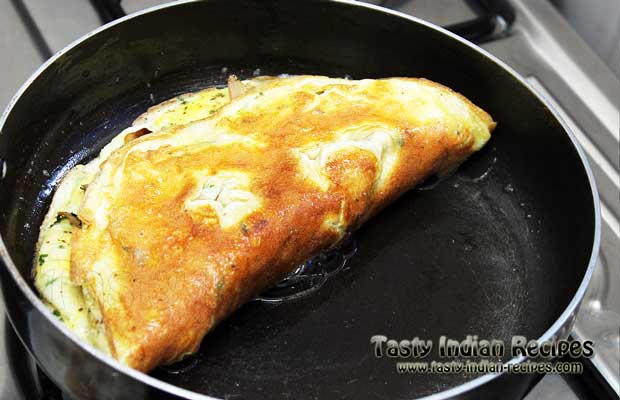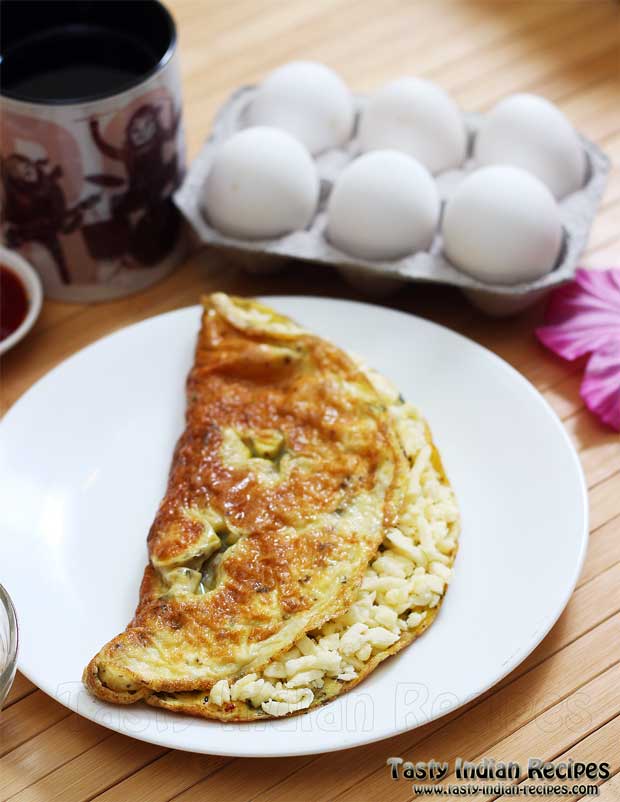 How to make Cheese Omelette Recipe:
Cheese Omelette Recipe is one of favorite Omelette of Kids. It can be made with Beaten Eggs and Cheese. This Omelette is a quick Indian Breakfast.
Ingredients
4 eggs
2 tbsp mozzarella cheese
2 cubes of processed cheese
1 tsp black pepper powder
2 tsp fresh coriander leaves, finely chopped
2 tsp oil/ butter
Instructions
Whisk the eggs in a bowl and add black pepper powder and salt to taste. Mix it very well and add finely chopped coriander leaves.
Keep the egg mixture aside for few minutes.
Heat a non-stick pan on high flame and add oil.
Check that oil must be hot enough before pouring egg mixture in it.
Spread half of the prepared egg mixture evenly in hot oil and leave to cook it for a couple of minutes uncovered. (We are going to make 2 omelettes from this mixture).
After that cover the pan and leave to cook for 2-3 minutes on low flame till the omelette is done from down side.
Uncover and check whether down side is done or not. If it is done then now you can spread half of mozzarella cheese all over on it.
Grate cubes of processed cheese and sprinkle that too.
Fold the omelette and leave for a few seconds till cheese starts little melting.
Yummy cheese omelette is ready to serve.
Make one more omelette from the leftover egg mixture and cheese.
Notes
You can choose any kind of Cheese you like.
Tasty Indian Recipes