Egg Omelette is a Simple and Basic Breakfast recipe, made with Eggs, Onion and Spices. This omelette is a version of the basic omelette and is much loved in our home.
The Indian style of making the basic omelette includes the use of chopped onion, green chillies, coriander leaves and spices. Egg Omelette makes really a wonderful meal at any time. It is all time favorite whether served in Breakfast, lunch or dinner.
Omlette made with 2 eggs, toasted bread slices, some chopped onion salad and tomato ketchup is the perfect and healthy breakfast brunch. Kids also like omelete very much and you can skip green chilies while making it for the kids. Here we are adding black pepper powder, that gives taste and little spice flavor to the omelette. Let us show you how to make a perfect Egg Omelette Recipe step by step.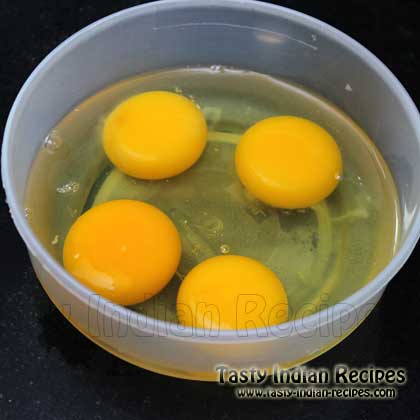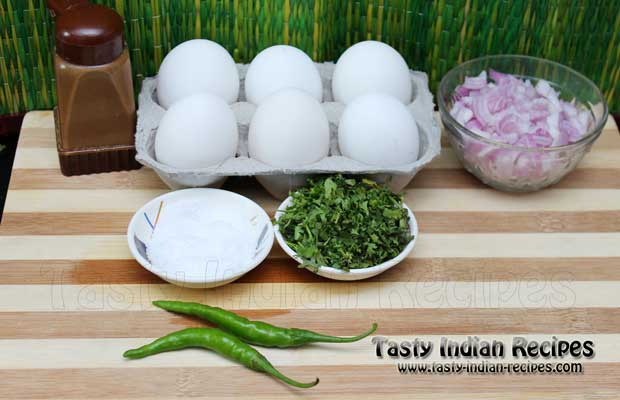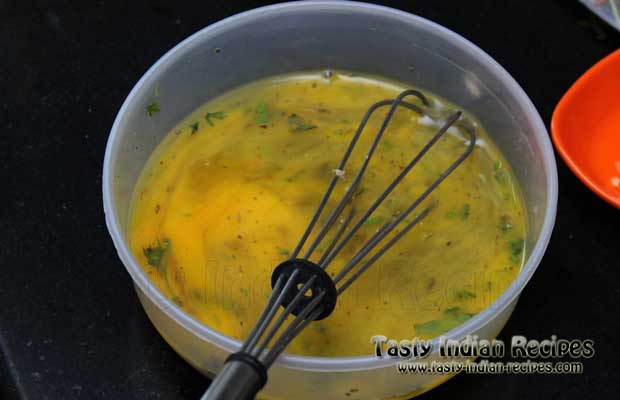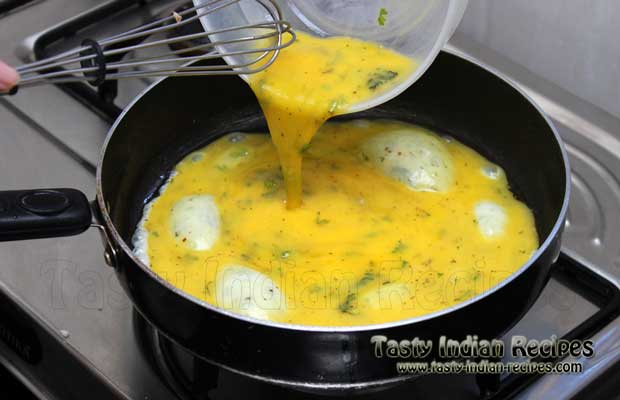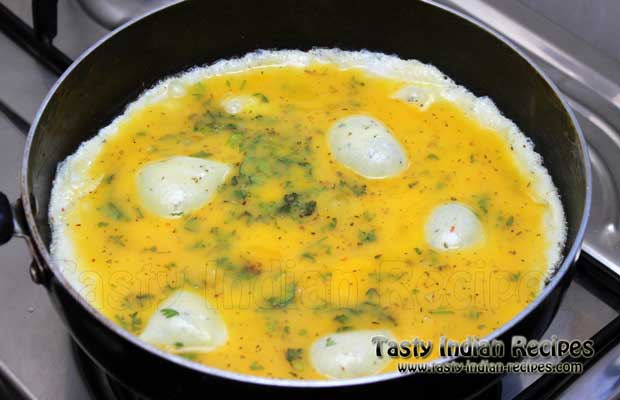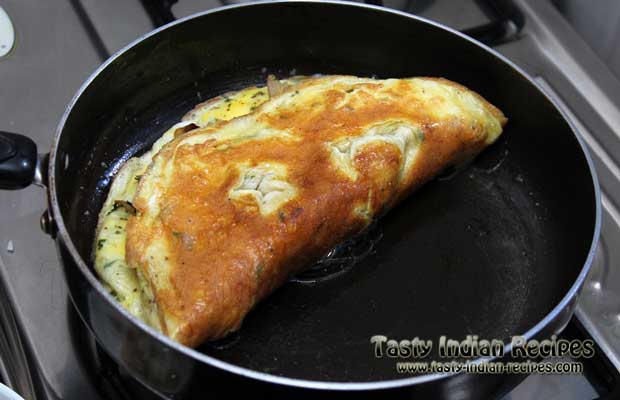 How to make Egg Omelette:
Egg Omelette is a Simple and Basic Breakfast Recipe, made with Eggs, Onion and Spices.Omlette made with Two Eggs and Toasted Bread Slices is considered as a Healthy Breakfast.
Ingredients
4 eggs
1 medium onion, thinly chopped
4 green chillies, finely chopped
3/4 teaspoon black pepper powder
Few coriander leaves, finely chopped
1 tablespoon oil
Salt to taste
Fresh coriander leaves chopped
Salt to taste
Instructions
Heat a non-stick pan over high flame. Whisk the eggs in a bowl. Mix all the ingredients thoroughly with the eggs.
When tawa is heated through, lower the flame and pour half of the egg mixture and spread evenly.
Drizzle few drops of oil and let it cook for 3-4 minutes. Check the omelette from down side and if it looks cooked, then carefully flip and cook for one more minute.
Serve immediately with Toasted bread slices and tomato ketchup.
Make one more omelette from the rest of egg mixture.
Notes
Use Non Stick Pan for less oil consumption.
Tasty Indian Recipes
 Chef Tips:
Try to make these omelette's on non-stick pan or tawa, you will require less oil.
Egg Omelette must be served immediately else it turns soggy.
After pouring the egg mixture, keep the flame low so that omelette gets cooked well and become fluffy.
Further Reading:
If you are looking for more Omelette Recipes, then do check Masala Omelette, Cheese Omelette and Mushroom Omelette.