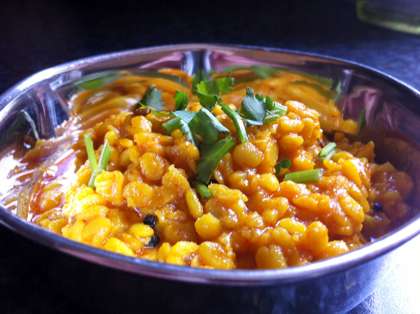 Microwave Makki Korma is the quick and easy way to cook fresh corn recipe in microwave, just by mixing yogurt, tomatoes and fresh Indian spices.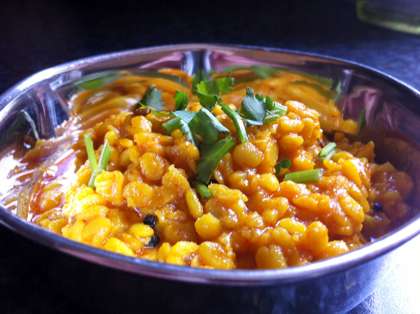 Preparation time: 5-6 minutes
Cooking time: 15 minutes
Servings: 4
Ingredients:
2 cups corn
1 big onion finely chopped
2-3 small tomatoes finely chopped
1 cup yogurt (curd)
2-3 black cardamoms
2 green chillies finely chopped
1/2 tsp red chilli powder
1/2 tsp sugar
1/2 tsp turmeric powder
1/2 tsp coriander powder
1/2 tsp garam masala powder
Salt to taste
2 tbsp cooking oil
How to make Microwave Makki Korma :
Microwave the corn for 4 minutes and stand for 2 minutes.
Add onions, green chillies and tomatoes.
Microwave for 3 minutes.
Add oil and again microwave for 1 more minute.
Add some water, curd, salt, sugar and spices.
Cover the bowl and microwave for 5 minutes.
Serve hot with Indian roti / chapati.