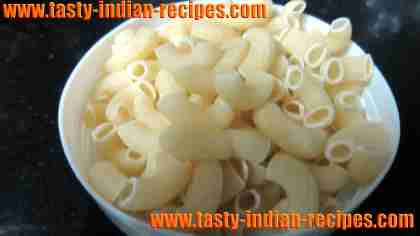 Macaroni Cheese is a kids favorite snack dish made in the combination of macaroni, butter, cheese and herbs. It is a quick and delicious snack dish to impress the guests and family members.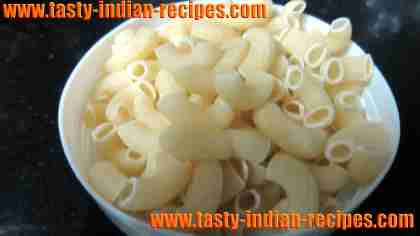 Preparation time: 10 minutes
Cooking time: 15-18 minutes
Servings: 4 persons
Ingredients:
100 g macaroni
1 cup processed cheese
3-4 cloves garlic grated
1 inch ginger julienne
1 tsp cornflour
1 tsp unsalted butter
1/2 cup milk
1 cup water
A pinch of black pepper powder
1/2 tsp mixed herbs
1/2 tsp dried red chilli flakes
2 tbsp processed cheese grated
Salt to taste
How to make Macaroni Cheese:
Combine the cornflour in the milk. Mix well and keep aside.
Melt the butter in a microwave proof safe bowl for 30 seconds.
Add macaroni, water, salt, ginger and garlic. Microwave on high for 5-6 minutes.
Stir once in between.
Add the cornflour mixture, red chilli flakes and cheese.
Microwave for 3 minutes on high.
Now add mixed herbs and black pepper powder.
Mix well and microwave on high for 4 minutes.
Finally grate some cheese all over and microwave just for a minute.
Chef Tips:
Cooking time really depends of the brand of the macaroni. Some macaroni takes more time to cook whereas some takes less time.