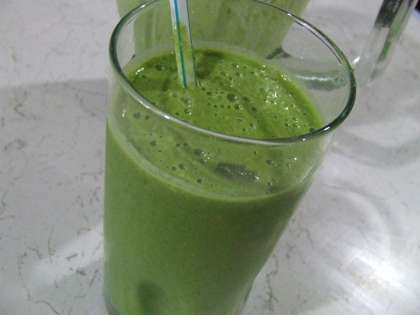 Pistachio Shake is made with raw Pistachio (Pista), milk and some saffron strands. It is a yummy Indian drink and simply favorite of children and adults.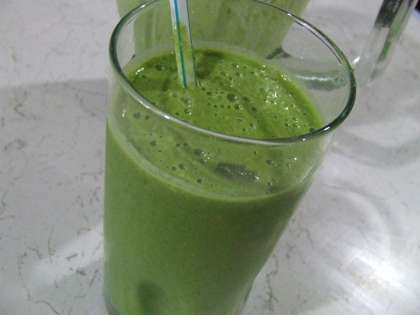 Preparation time: 4 minutes
Cooking time: 5-6 minutes
Servings: 4
Ingredients:
20 g raw unsalted pistachio (pista)
4 tbsp sugar
1 ltr milk
5-6 saffron strands (kesar)
Crushed Ice-cubes
How to make Pistachio Shake:
Roast the pistachio little bit in a saucepan.
Mix the roasted pistachio and sugar in a blender.
Pulse few times to coarsely grind them.
Add 1 cup of  milk and blend until smooth.
Scrape down the sides of the jar with a spatula to free the nuts.
Continue blending by gradually adding remaining milk.
Transfer the nut mixture to a heating pan and bring it on few boils.
Stirring constantly, bring to full boil.
Froth the milk two more times and then remove it from the flame.
Now stir in a sweetener and saffron strands until dissolved.
Place the strainer over the blender and pour in the milk.
Partially cover and blend, starting at the low-speed and increasing it to high, till the milk is frothing.
Place few cubes of ice in serving cups, pour the prepared shake.
Sprinkle with pistachio silvers and serve chilled.