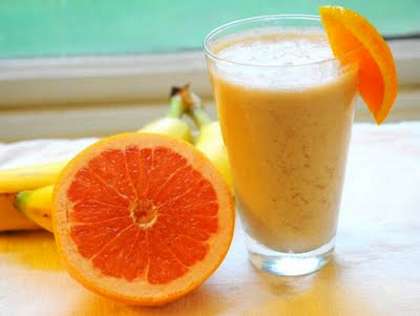 Orange Smoothie is an exotic blend of fresh orange juice, bananas and milk. This smoothie makes your days more excited and full of energy. Easy in making and great in serving.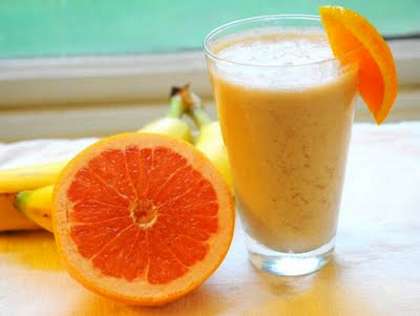 Preparation time: 5 minutes
Cooking time: nil
Servings: 4
Ingredients:
1 ltr fresh or frozen concentrated Orange Juice (Santra Ka Raas)
1 cup raw bananas (peeled and sliced)
2 cups milk
1/2 cup powdered sugar
2-3 green cardamoms crushed
Ice-cubes
How to make Orange Smoothie:
In a mixing bowl, combine the sliced bananas, orange juice, green cardamoms and sugar.
Blend all of them several times until smooth.
In between of blending, add milk and some ice-cubes.
Blend again for few more minutes until smooth.
Serve chilled.