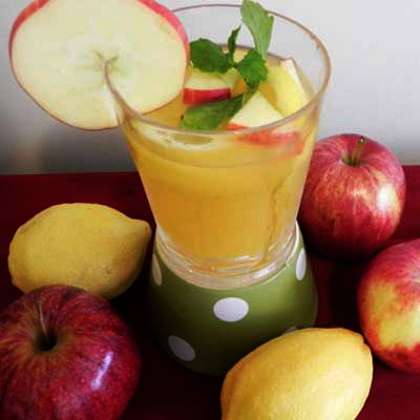 Apple Julep is a delicious blend of various tasty and healthy juices, it can be any time refreshing drink. You can serve it at the time of breakfast or after the meal, this drink will definitely refreshes your hectic day schedule.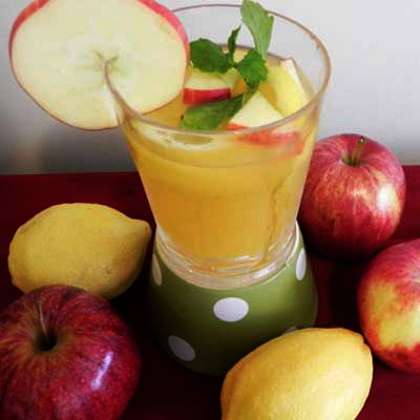 Preparation time: 5 minutes
Cooking time: nil
Servings: 3-4 persons
Ingredients:
2 apples
1 tbsp fresh cream
1 cup orange juice
1 cup lemon juice
Few mint leaves chopped
1/2 tsp black salt
2 cups apple juice
How to make Apple Julep:
Peel and chop the apples into tiny pieces.
In the blender, place the pieces of apple and lemon juice.
Blend until apple is fully mashed with the juice.
Now take a big pitcher, add the blended mixture, fresh cream, orange juice, black salt and apple juice.
Mix well and pour into serving glasses.
Keep in the refrigerator.
At the time of serving, garnish with mint leaves.
Chef Tips:
You can use any of your favorite juice to make this julep.
For the better presentation, you may use lemon wedges and apple wedges to fix on the top of the glass.