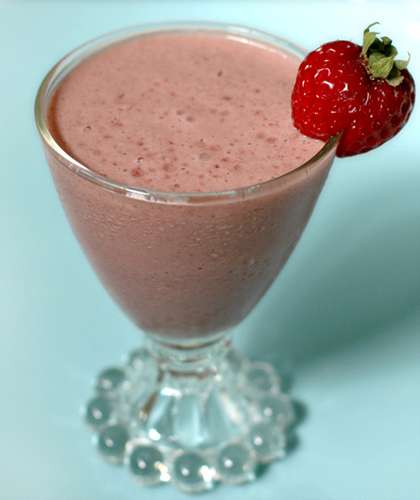 Strawberry Shake is a yummy, mouth-licking, creamy shake made with lots of fresh strawberries, milk and sugar.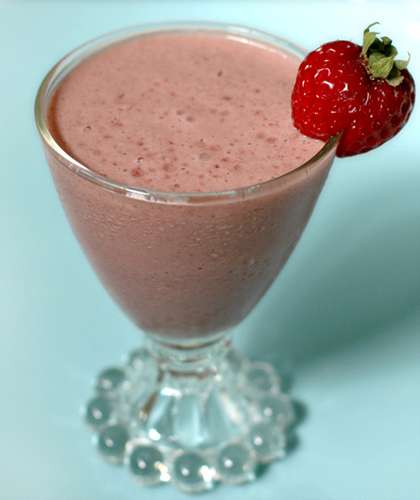 Preparation time: 4-5 minutes
Processing time: 6-7 minutes
Servings: 4
Ingredients:
1 kg fresh red strawberries
1 ltr thick milk
2 cups powdered sugar
Few Ice-Cubes
How to make strawberry shake:
Wash the strawberries in normal tap water and remove the stems.
Mix the strawberries and little milk together in a blender until crushed properly into a smooth paste.
Add the remaining milk, sugar and crushed ice.
Blend again for another 2 minutes.
Served chilled in glasses.