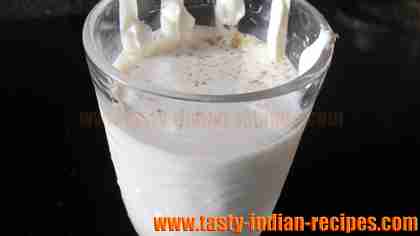 Homemade Creme Liqueur is the most wonderful mocha cream liqueur made with milk, cream and eggs. It is an Ideal serving drink to celebrate Christmas, new year and several other special evenings. Create your own drinks and celebrate.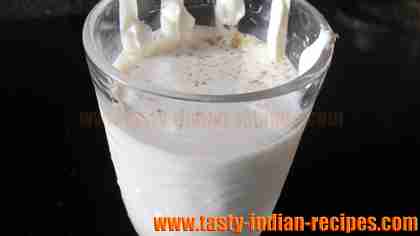 Preparation time: 5 minutes
Cooking time: nil
Servings: 8-10 persons
Ingredients:
30 ounce sweetened condensed milk
2 cups heavy whipping cream
6 eggs
2-1/2 cups coffee-flavored liqueur
A pinch of sugar
How to make Homemade Creme Liqueur:
Beat the eggs thoroughly in a blender.
Add whipping cream and blend for few more seconds until becomes soft and smooth.
Mix the milk, sugar and coffee liqueur.
Blend for some more time until becomes smoothie and creamy.
Put few ice cubes in a bowl and serve the Homemade Creme Liqueur over the ice cubes.
Use as per requirement.
Chef Tips:
It is your own mocha cream liqueur that can be used for making several other preparations.
This creamy beverage can be easily made at home by using almond or coffee liqueur.
You can mix your favorite juices and flavors to make a delicious mocktail.