Kachumber Salad is the mixture of tasty, healthy and delightful vegetables. Here the vibrant vegetables are tossed with Indian spices and lemon juice. This Salad plays a very important role on the dinning table. A healthy meal always starts with the fresh salad only.
Here you can mix vegetables of your choice and then flavor with the sauces and juices. Kids would love to eat this salad if you are adding the flavors of their choice. Kachumber Salad is a great accompaniment for every Indian meal. Learn to make a very simple but very tasty kachumber salad recipe.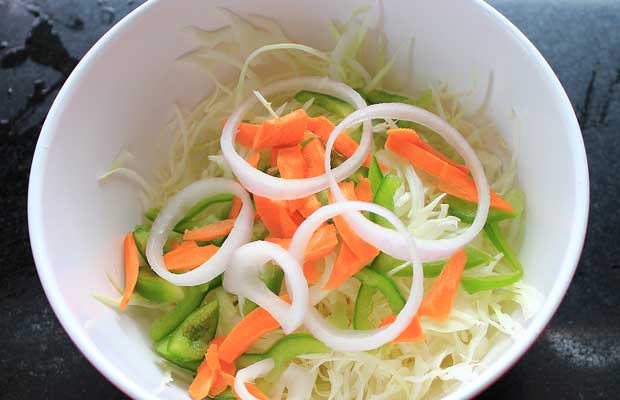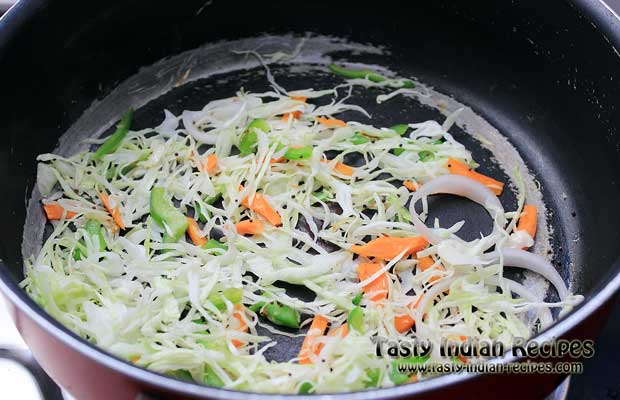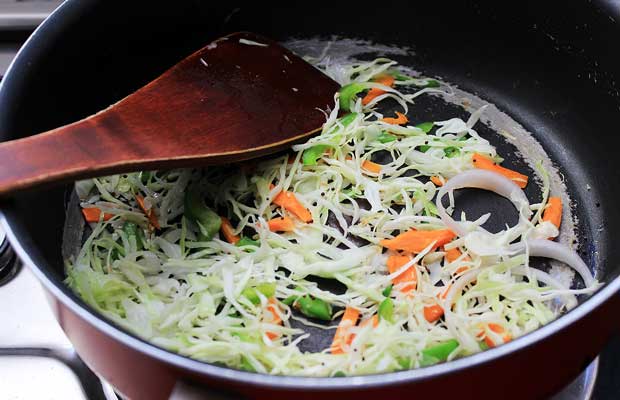 How to make Kachumber Salad:
Kachumer Salad is a Quick Indian Salad Dish, made with Onion Rings, Cabbage, Carrot and Capsicum. It is one of the healthiest salad can be served with everyday meal.
Ingredients
1 tablespoon onion rings
1 cup cabbage, shredded
1/2 cup carrot, shredded or grated
2 tablespoon capsicum, sliced
1/2 teaspoon mustard seeds
1/2 teaspoon lemon juice
1/2 teaspoon black pepper powder
1/4 teaspoon sugar
1/2 teaspoon oil
Salt to taste
Instructions
Heat oil in a pan and add all the sliced and shredded vegetables.
Stir fry on low flame for first two minutes and then higher the flame.
Add salt, spices, lemon juice and sugar and toss quickly.
Cook for one more minute and serve with your meal.
Notes
Serve this Kachumber Salad immediately else it turns soggy very soon.
Tasty Indian Recipes
Chef Tips:
You may add fruits in this kachumber.
You can add beetroot, tomato and colorful bell peppers in this salad. It gives a lovely texture and color to the salad.
This kachumber salad tastes great even when served chilled.
You can add some spices like green chillies or red chilli powder in it.