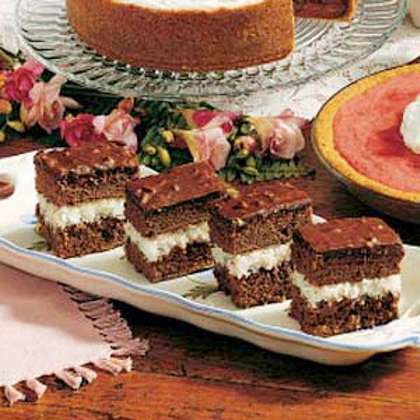 Chocolate Coconut Cake is a superb cake dish, made with dessicated coconut, cocoa, margarine and milk. A best chance to celebrate various occasions or make it on your holidays as they are too special days.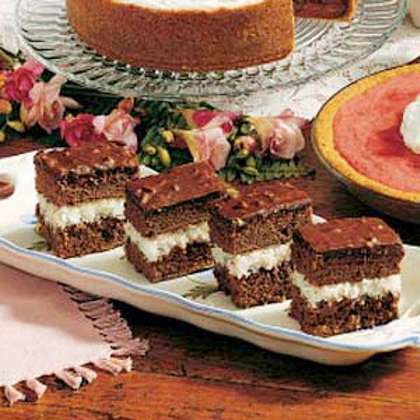 Preparation time: 10-12 minutes
Baking time: 30 minutes
Servings: 10-12
Ingredients:
2 ounce dessicated coconut
2 cups unsalted butter/margarine
2 cups all-purpose flour (maida)
2 tsp cocoa
2 tsp baking powder
1/2 tsp baking soda
1-1/2 cups sugar
3 eggs
1 cup condensed milk
A pinch of salt
How to make Chocolate Coconut Cake:
Sift the flour, baking powder, baking soda and salt in a big bowl and set aside.
Soak the coconut in milk for about an hour.
Beat the eggs in a bowl and add sugar along with the coconut mixture.
Now combine the sieved ingredients and coconut mixture very well.
Grease a 9 inch cake bake pan with some butter / margarine.
Pour the prepared batter into the cake bake pan.
Spread the cocoa and remaining ingredients over all on top of the batter and place in preheated oven.
Bake in a moderate oven for about 30 minutes.
Allow the cake cool at a wire rack, garnish with your favorite topping, cut into desired strips or sizes and enjoy yummy.