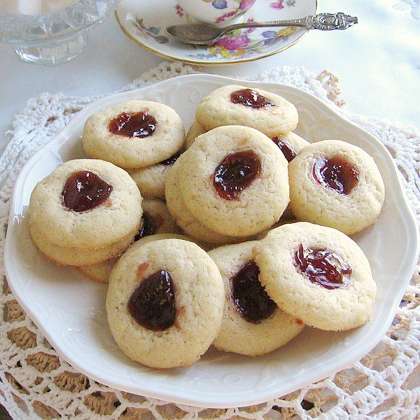 Butter Cookies are the sweet and crispy delightful cookies made with lots of butter, cream, brown sugar and all-purpose flour. Enjoy your mornings and evening with crunchy butter cookies may be with tea, milk or coffee.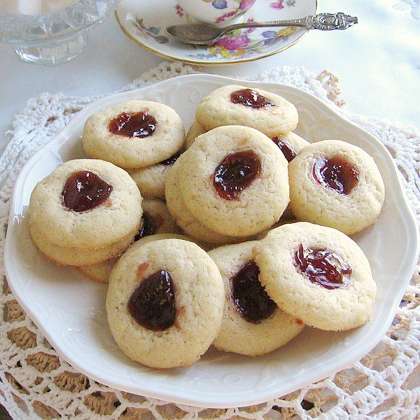 Preparation time: 15 minutes
baking time: 8-10 minutes
Servings: 8
Ingredients:
4 cups maida (all-purpose flour)
2 tsp baking powder
1-1/2 cups butter/margarine
1-1/2 cups brown sugar
1/2 tsp salt
2 eggs beaten
1 cup fresh cream
3-4 tbsp vanilla extract
2 tbsp granulated sugar
How to make Butter Cookies:
Sift the flour very well and add salt, baking powder and brown sugar.
Mix and add the beaten eggs.
Mix the cream, butter and vanilla extract thoroughly with the flour.
Take a foil paper and grease with butter.
Wrap the prepared dough/mixture into a foil paper and refrigerate it for few hours.
Preheat the oven to 400 degrees F.
Take out the dough from the foil paper and place the dough on clean surface of the kitchen.
Roll out with the help of rolling-pin and make a medium thick crust of about 2″ in diameter.
Cut into shape of cookies with the help of cookie cutter and bake in the oven for 8-10 minutes.
Take out the hot butter cookies from the hot oven and sprinkle some granulated sugar.
Serve either hot or allow to cool and then store in air tight container.
Chef Tips:
While serving the butter cookies, you can slightly heat them and enjoy with evening tea/coffee.
These delicious butter cookies can be stored for few days in air tight container at room temperature.