South Indian cuisine includes the cuisines found in the four southern states of India: Andhra Pradesh, Karnataka, Kerala and Tamil Nadu.
Coconut is the main ingredient of south Indian recipes and South Indian Food and Dishes are popular all over in world. Kerala, Tamil Nadu, South and coastal Karnataka along with many other parts of Andhra Pradesh consumes more rice. Where as North Karnataka uses more ragi and jowar.
Telangana region uses Jowar and Bajra more. Consumption of rice is more among certain Brahmin communities.
South Indian Food is described as per its regional specialty in following way.
Andhra food :
The cuisines of Andhra are the spiciest food in all over India. They use good amount of chili powder in their recipes and tamarind make the dishes tangy and hot. The majority of a diverse variety of dishes are vegetable or lentil based.
Karnataka food :
Karnataka cuisine is very diverse. Described as the mildest in terms of spice content of these four states' cuisines, there is a generous use of Jaggery, palm sugar and little use of chilli powder. Since the percentage of vegetarians in Karnataka is higher than other southern states, vegetarian food enjoys widespread popularity. Udupi cuisine forms an integral part of Karnataka cuisine.
People from Karnataka are notorious for their sweet tooth. Mysore Pak, Obbattu/Holige, Dharwad pedha, Pheni, Chiroti are popular sweets. Apart from these sweets there are other lesser known sweets like 'Hungu', Kajjaya, Coconut Mithai, karjikai, Rave Unde, sajapa, Pakada Pappu, Chigali, a variety of Kadubus, Tambittu, Paramanna, and Hayagreeva.
Most of these sweets are not milk-based, unlike the popular sweet making tradition elsewhere in India. Most of these sweets are made using Jaggery and not refined sugar.
Some typical Breakfast dishes includes Masala Dosa, Ragi rotti, Akki rotti, Vangi Baath, Menthya Baath, Tamato Baath, Khara Baath, Kesari Baath,Shavige Baath, Davanagere Benne Dosa, Uppittu, Plain and Rave Idli, Mysore Masala Dosa, Kadubu, Poori, Avalakki etc. Lunch items include (sambar)Huli, (rasam)thili, Kootu, Gojju and a delicacy called Bisi bele baath, Chitranna, Kosambri(Salad), Pachadi or Mosaru bajji.
Snack Items: Kodabale, Chakkali, Nippatu, Maddur Vade, Aamb Vade, Golli Bajji, Mangalore Bun, etc are very famous snack dishes.
Kerala food :
Kerala cuisine is quite diverse. The diversity is best classified on the basis of the various communities. Most of the food is vegetarian but with the higher Christian and Muslim population than other states, non-vegetarian dishes are also common.
Tamil food :
A typical Tamil meal consists of many spicy and non-spicy dishes. Except Brahmins and a couple of non-Brahmin castes, tamils eat more non-vegetarian. Many of these dishes are typically mixed and eaten with steamed rice, which is the staple food of the region.
Chettinad cuisine :
Chettinad cuisine is famous for its use of a variety of spices, specially for the preparation of non-vegetarian food. The dishes are hot and pungent with fresh ground masalas, and topped with a boiled egg that is usually considered an essential part of a meal. They also use a variety of sun-dried meats and salted vegetables, reflecting the dry environment of the region. The meat is restricted to fish, prawn, lobster, crab, chicken and mutton. Chettiars do not eat beef and pork.
Most of the dishes are eaten with rice and rice based accompaniments such as dosais, appams, idiyappams, adais and idlis. The Chettinad people through their mercantile contacts with Burma, have learnt to prepare a type of rice pudding made with sticky red rice.
Here is a good collection of some mouth watering South Indian Food and Dishes.
Rice Pakora or Rice Fritters is one of the most easiest South Indian snack dish, can be quickly made with leftover rice, besan /gram flour and spices.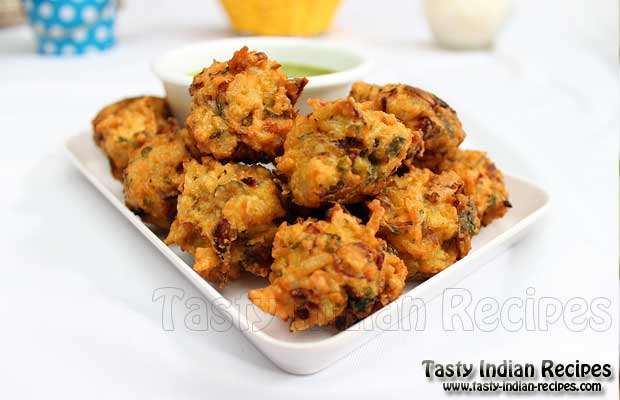 Murukku is one more South Indian style tea time snack, made with Chana Dal, Moong Dal, Rice Flour and Sesame Seeds.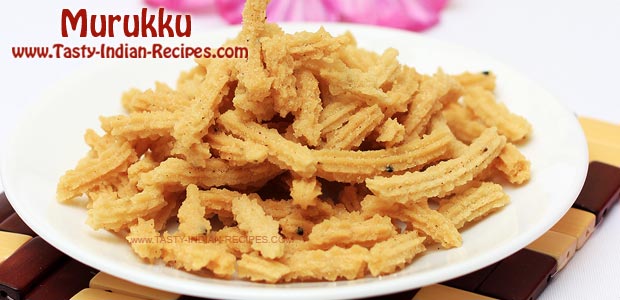 Coconut Rice is a rich Indian rice dish, cooked with basmati rice and then flavored with coconut. It is one of the most famous Rice dish of South Indian.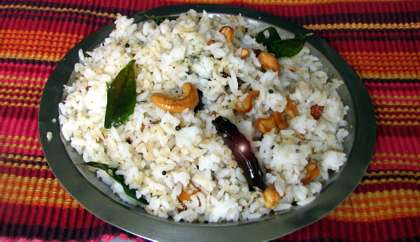 Basmati rice are cooked in sweet and tangy flavored tamarind. That's the trick, I have added a good amount of jaggery for giving a typical South Indian touch to my dish.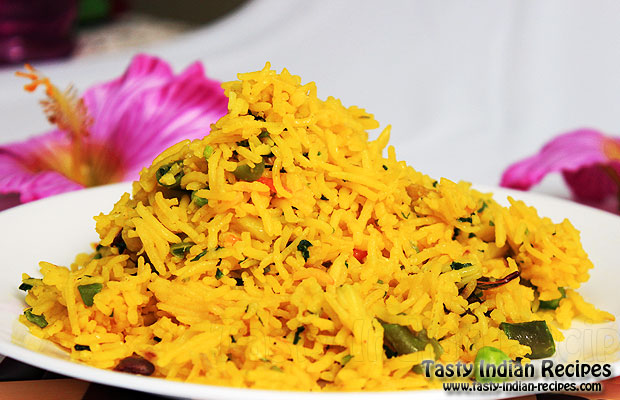 Aviyal is a traditional Kerala Style special veggie delight, cooked with various healthy vegetables and banana.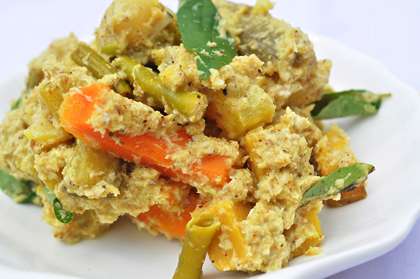 South Indian Coconut Chutney is the tastiest chutney and a great accompaniment with South Indian meal or with various South Indian snack dishes.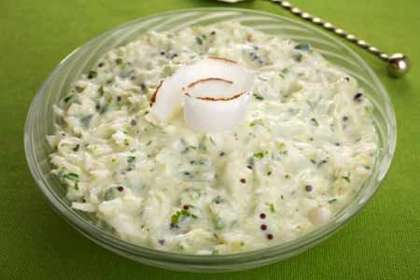 Coconut Podi is also famous as a dry coconut spice powder or a chutney powder that can be easily made at home just by mixing coconut, lentils and whole red chillies. It is a typical South Indian dish that is highly used to flavor several South Indian dishes.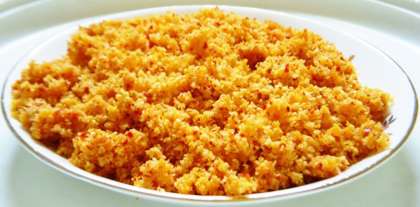 A simple yet very tasty combination of potatoes and capsicum is cooked in medium curry of tomatoes.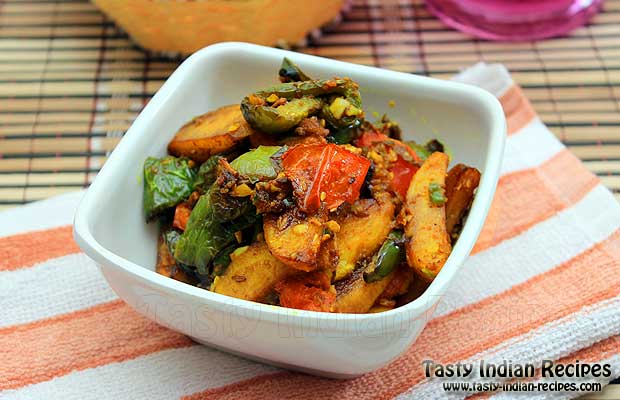 Here some healthy vegetables such as beans, cauliflower, carrot and pumpkin are cooked in coconut milk and spices and flavored with seeds and tamarind.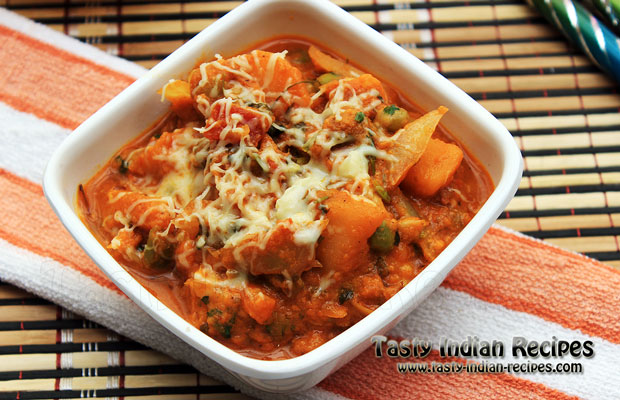 Cabbage Poriyal is made with lots of cabbage and grated coconut and flavored with split black lentils.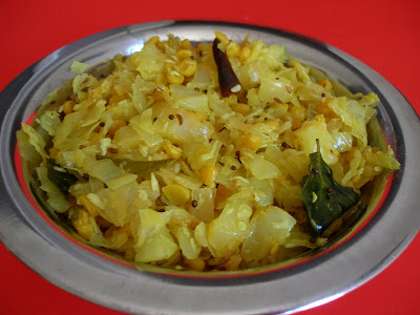 Cheese dosa is a yummy and cheesy flavored South Indian dosa recipe. Here simple dosa is topped with lots of grated cheese.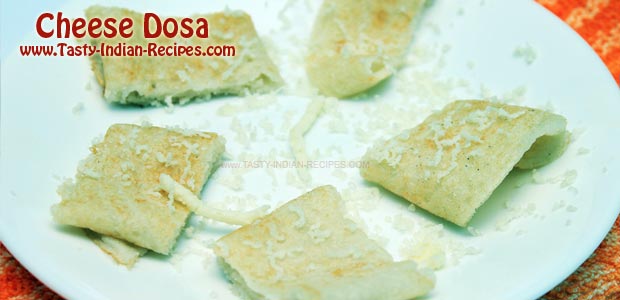 Rava dosa is a blend of semolina and rice flour. Some unique ingredients such as cashew nuts and dry coconut are also used for making this much faster and most popular South Indian Dosa recipe.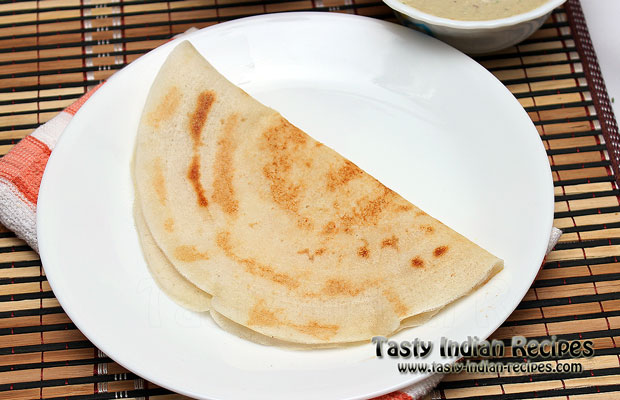 Veggie Cheese Dosa is made by topping the normal dosa with good amount of chopped vegetables and grated cheese.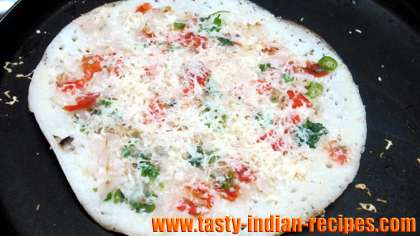 South Indian Chutney can be easily made at home, you just need to mix Chana dal, ghee, scraped coconut and mustard seeds. This chutney is a great accompaniment with several mouth melting South Indian Snacks.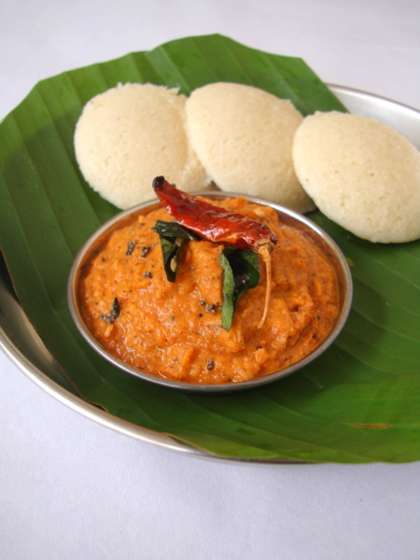 White Pumpkin Kootu is the unique dish made with kadhu (pumpkin) and flavorful spices. A best dish, blended in fresh coconut is the specialty from the Southern part of India.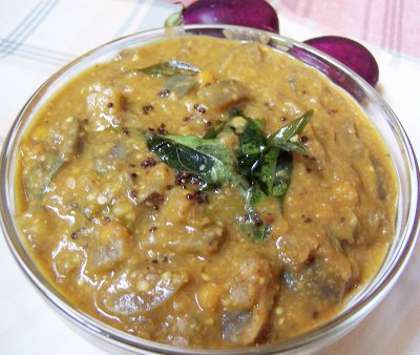 Bread Upma is highly textured breakfast recipe made with white bread slices, cumin seeds, onion and tomatoes. Normal bread slices are simply tossed with mild Indian spices.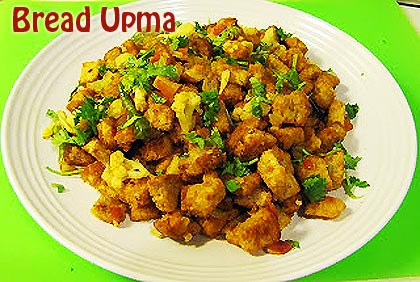 Chicken Chettinad is made in a unique South Indian style. Here chicken is marinated in curd along with coconut paste.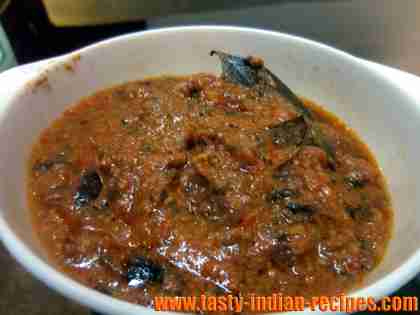 Lemon pickle is an oil free tangy flavored pickle made with the selected lemons, chillies, ginger and salt.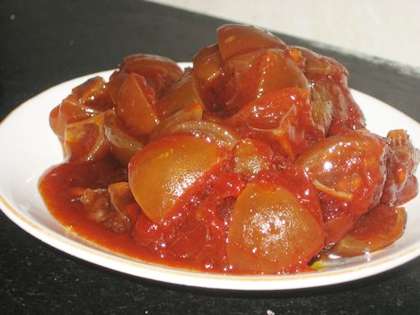 Vegetable Uttapam is a tiny, thick dosa stuffed with vegetables and cooked on a low flame on the griddle. This South Indian Uttapam is best to serve with coconut chutney and sambar.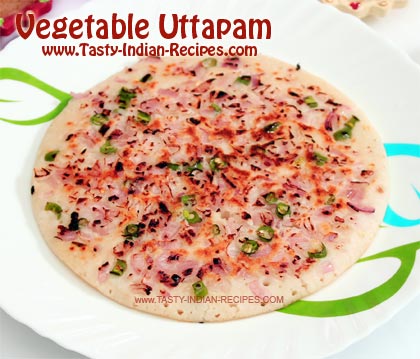 Coconut Chutney is the smooth blend of grated coconut with mild spices. This chutney is best to serve as a great and delicious accompaniment with South Indian dishes.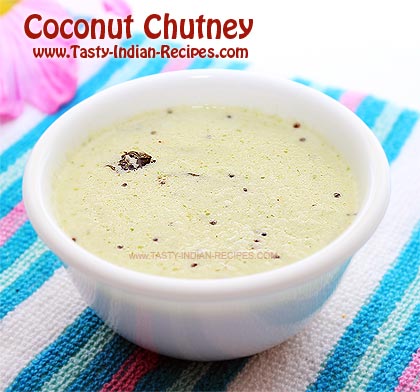 Poha Idli is the unique mixture of beaten rice (poha) and semolina (rawa). You can serve it either at the time of breakfast or as an evening snack dish with coriander chutney. It is an all time hit Idli.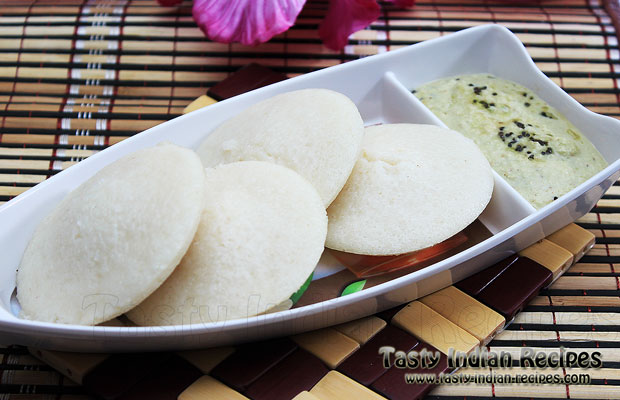 Paneer Uttapam is made by stuffing cottage cheese along with vegetables and spices in the batter of mixed Indian grains.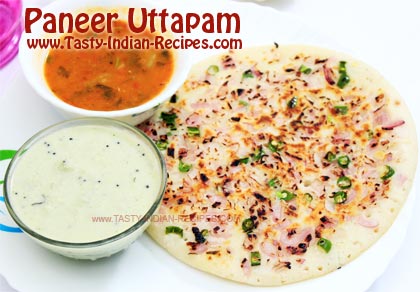 Medu Vada is simply made by blending and mixing the urad dal and normal rice.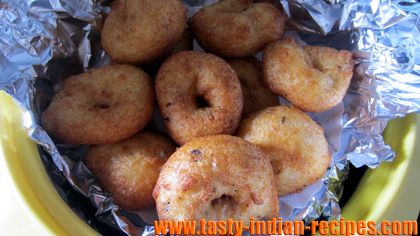 Sambar is the basic delight of South Indian Cuisine. Sambar is made of dal and vegetables of your choice and then flavored with tamarind and other spices.
Idli is the special delicacy of South Indian Cuisine, which is made with the combination of rice and dal.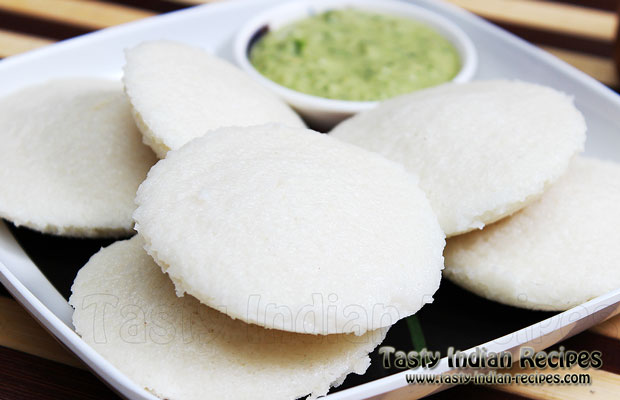 Dosa Bhaji is simply made with boiled and mashed potatoes, tempered with seeds and flavored with fresh Indian spices. This is the famous bhaji to fill in Masala Dosa.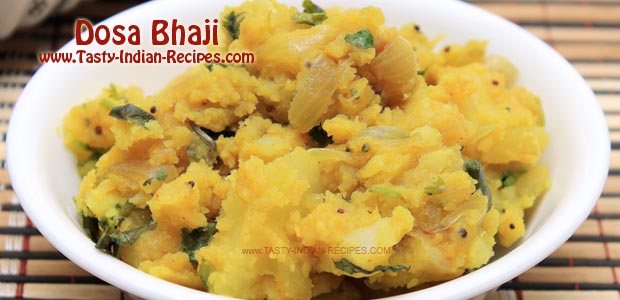 Masala Dosa is the typical South Indian Snack Dish made with the batter of rice and dal. Here dosa is stuffed with the popular Masala Dosa Bhaji, made with boiled and mashed potatoes.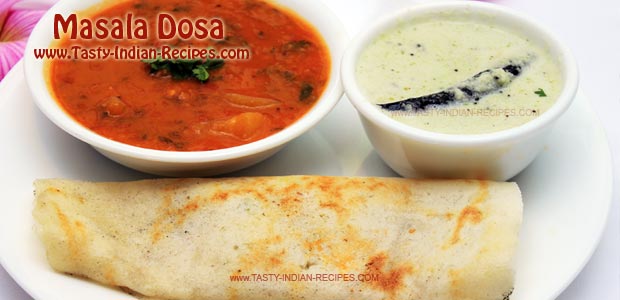 Mysore Masala Dosa is simply a thin paper dosa stuffed with cooked bhaji of potatoes and other vegetables.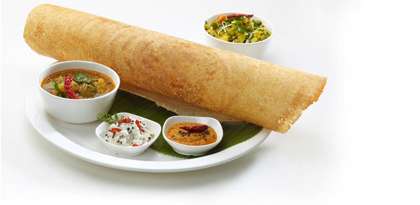 Mysore masala dosa is stuffed with a potato filling and spices, garnished with coriander and red chilli chutney.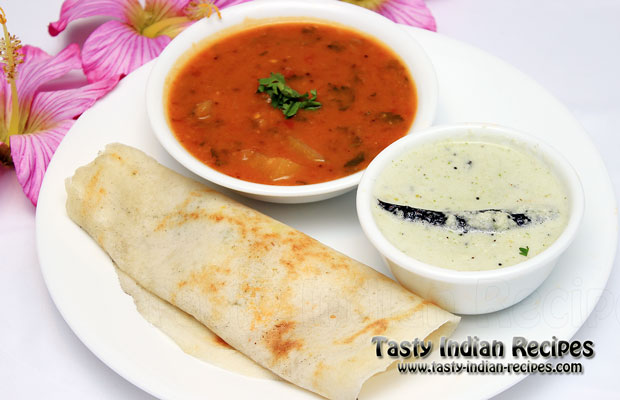 Lemon Pickle South Indian is the most famous South Indian pickle, made with lots of lemon, mustard seeds and flavorful spices.
Coriander chutney is made by blending coriander, chillies and other flavorful ingredients. Coriander Chutney is also known as Green or Hari Chutney.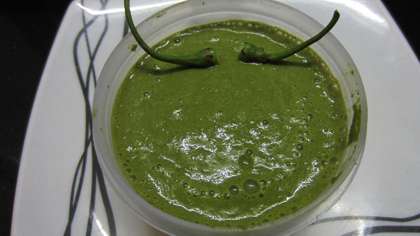 Amla (Gooseberry) Chutney is the delicious and healthy blend of Amla, coriander, ginger and green chillies.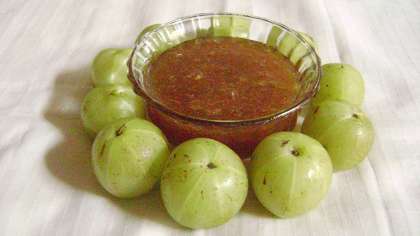 Bhindi is cooked in the special gravy of yogurt and flavored with Indian spices. Dahi Bhindi or Dahi wali bhindi is best to serve with roti or butter naan.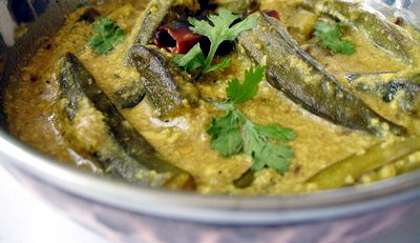 Bhindi Curry is a traditional Bhindi/okra recipe, here chopped bhindi is cooked in tomato based medium thick gravy, that can be served with rice or Indian chapati/roti.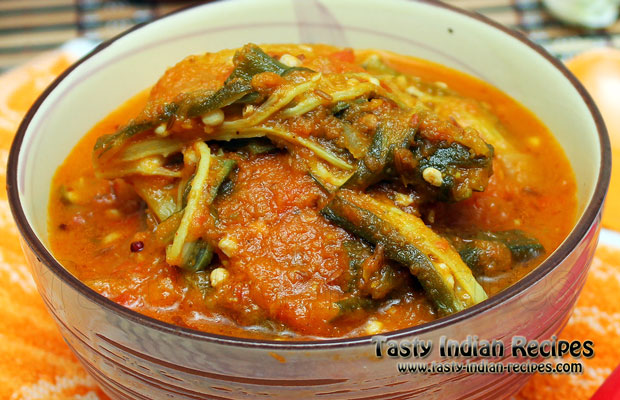 Onion Rice is a quick mix of fried onion and basmati rice, finally given a touch of tangy flavored lemon. Easy in cooking and simply amazing while eating.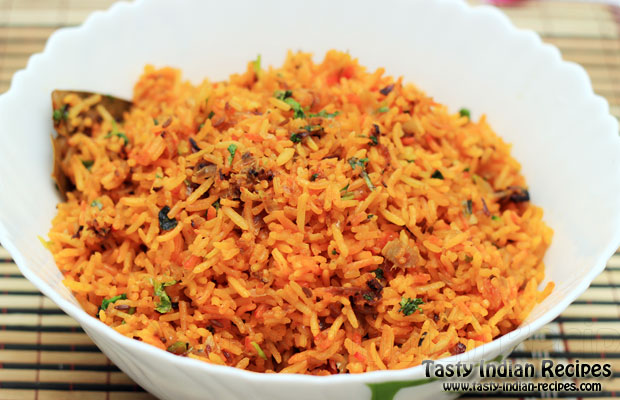 Lemon Rice is the most simple, quick and easy rice recipe filled with tangy flavors of lemon.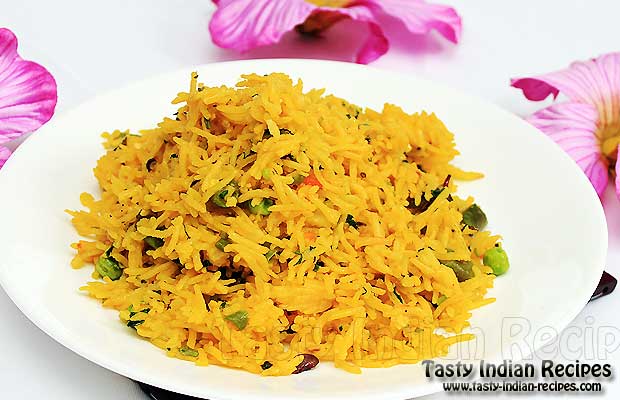 Sweet Mango Pickle is a sweet and tangy pickle made with raw mangoes, sugar and salt.
Pumpkin Pickle is a lip smacking pickle recipe, contains the fresh fragrance of fenugreek seeds and mustard oil.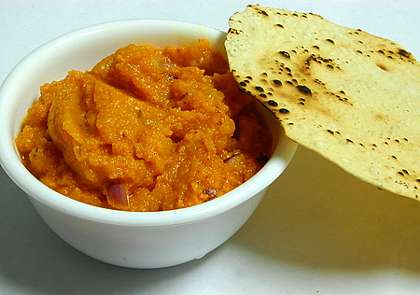 Pumpkin Chutney is made from Bottle gourd (Lauki), dates, cardamoms and with very simple ingredients.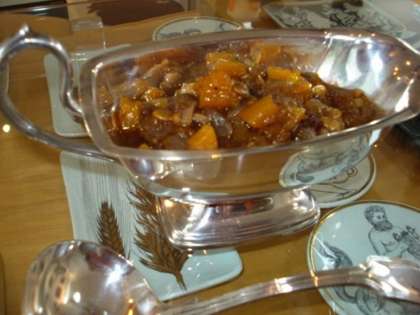 Garlic Chutney is an easy, homemade chutney recipe, made with garlic, coconut and tamarind.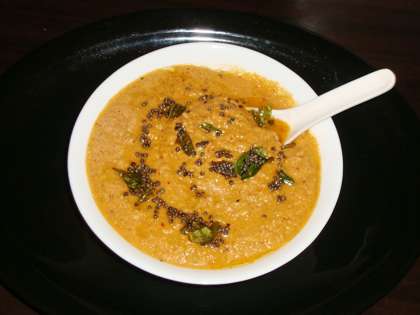 Tomato Garlic Chutney is a sweet, sour and tangy flavored chutney, made with fresh tomatoes, lots of garlic cloves, onion and spices.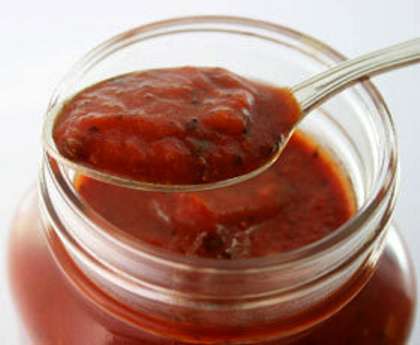 Tomato Chutney is a sweet and tangy blend of tomatoes, sugar, dates and tamarind. It can be served with plain roti or rice chapati.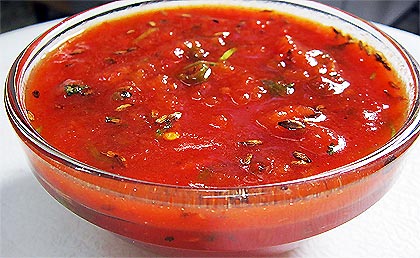 Masaledar Nariyal Lauki is the spicy and flavorful blend of bottle gourd / lauki (kaddu), coconut and tamarind.